The existing OMDA has many other flaws, besides becoming an instrument for accession of national assets to private parties for 60 long years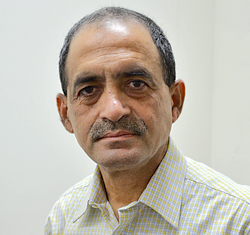 The Union Cabinet recently approved the Operation, Management & Development Agreement (OMDA) signed between the Airports Authority of India (AAI) and the private airport operators managing major airports in India under the public-private participation (PPP) model. It appears that it is a rushed document considering that it has not really factored the concerns of the general aviation (GA) sector.
Before we come to the OMDA, we need to look at how airports and airport privatisation have been part of the development of Indian aviation. The AAI was established under the AAI Act of 1994 to discharge the responsibility of developing, operating, managing and maintaining airports in India. The two separate entities the International Airports Authority of India (IAAI), controlling airports at Delhi, Mumbai, Kolkata, Chennai and Thiruvananthapuram and the National Airport Authority (NAA), managing all other airports in India prior to 1994, were amalgamated into one as the Airports Authority of India.
PROFITABLE AIRPORTS PRIVATISED
The merger was aimed at achieving inclusive growth of airports in India, as the NAA was unable to generate adequate financial resources to meet the requirements of development and modernisation at commercially unviable airports. Ironically, the first two airports to be privatised, in April 2006, were Delhi and Mumbai – the two generating maximum revenue for erstwhile IAAI. The ostensible reasons for their privatisation were to improve quality, efficiency and increasing competition. It is not understood why the most profitable airports were chosen for privatisation when AAI itself was constituted to allow inclusive growth of airport infrastructure in the country by utilizing substantial revenue collected at metro airports.
The joint venture company (JVC) created for privatisation of both these airports had AAI as a junior partner with 26 per cent stake. The AAI needed funds, either from the government or through private participation, to modernise metro airports to international standards. The private partnership in any infrastructural sector should always be without compromising on the government's constitutional obligations to build affordable facilities in the country in an equitable manner. Autonomous constitutional bodies for infrastructure sectors are created for this very purpose and they need highly competent professionals as leaders to provide the right environment for sustainable development.
The recent decision of AAI to compete for Mopa Greenfield airport at Goa bears testimony to the fact that such autonomous bodies, given the right professional environment, would gain the confidence to compete with the best in the business. It would also raise many questions on the existing provisions of OMDA, which reduced AAI's role to that of a mere spectator for development of metro airports in the country.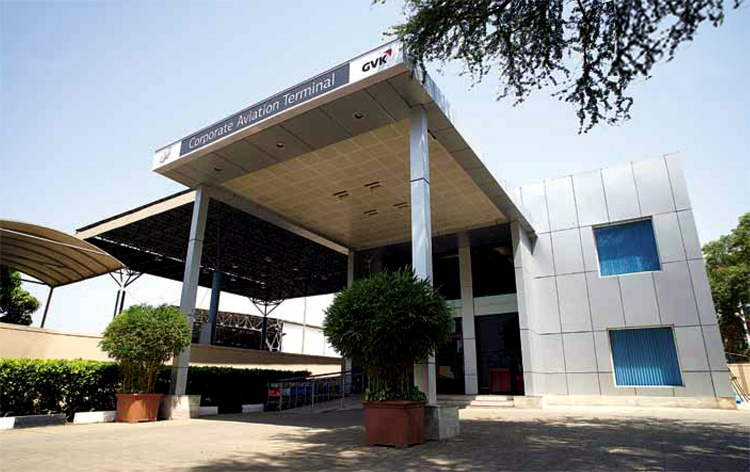 Corporate Aviation Terminal in Mumbai
FLAWS IN OMDA
The existing OMDA has many other flaws, besides becoming an instrument for accession of national assets to private parties for 60 long years. The private airport operator can never be expected to fulfill government's constitutional obligation for provision of infrastructural facilities to all the stakeholders, either big or small. There is no provision in the OMDA to develop specific infrastructure for general aviation industry and some private airport operators conveniently interpret this to be the mandate to treat GA as persona non grata. There has been no effort to build any infrastructure for GA at Chhatrapati Shivaji International Airport (CSIA) in Mumbai, while for the Scheduled Commercial Airlines (SCA) the capacity has doubled in the last eight years. The story in Delhi – where adequate additional land is available for equitable development of GA infrastructure – is not much different.
GA NEGLECTED
Private operators of airports are driven solely by commercial interests and would look for every loophole in the OMDA to maximise its income. The biggest loophole in the existing OMDA is the omission of 'mandating specific GA infrastructural requirements'. Small aircraft operated by GA operators – though provide best option for direct remote area connectivity from a metro – are treated as source of nuisance by private operators of these airports. The reason for this is purely commercial, as these small aircraft generate much less revenue, compared to big-sized aircraft of scheduled airlines, in terms of landing and parking charges.
AERONAUTICAL AND NON-AERONAUTICAL CONFUSION
There is much confusion when it comes to demarcating aeronautical services from nonaeronautical services, as separately listed in Schedule 5 and 6 respectively of the OMDA. Given the choice, private operators of metro airports like to interpret all services provided to GA operators as 'general aviation services' listed in Schedule 6 (non-aeronautical services), whereas, only services non-essential to operations of aircraft like banks, ATMs, duty-free shops, hotels, etc are supposed to be treated as non-aeronautical. There are some facilities like maintenance hangars of aircraft which have been listed both under aeronautical and non-aeronautical in the OMDA, with different nomenclature like 'hangarage of aircraft' and 'hangars', respectively.
The biggest loophole in the existing OMDA is the omission of 'mandating specific GA infrastructural requirements'
Further Ground Handling (GH) services have been listed in Schedule 6 under the non-aeronautical category, while Airport Economic Regulatory Authority (AERA) Act of 2008 lists them as aeronautical. All this indicates that the OMDA was perhaps a hurriedly drafted document and needs to be revised soon by forming a committee of industry experts to ensure GA industry is not made to suffer at the hands of profit-seeking private operators of metro airports. The AERA Act, enacted in 2008, grants MoCA the authority to issue directions on regulating charges for services, which it considers aeronautical but not listed as such, after consulting all the stakeholders and recording in writing the reasons for doing so. The government should consider doing so immediately to allow growth of GA/BA industry in India.

Group Captain R.K. Bali (Retd) is the Secretary of BAOA and regularly interacts with ministry /regulatory authorities to get GA/BA issues addressed. The article is based on experience of dealing with infrastructural issues adversely affecting GA/BA operations at metro airports and Airport operator's total apathy towards this important segment of aviation industry.