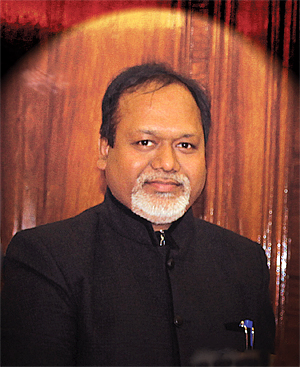 Angst in business aviation circles, time for government to act
Dear Readers,
Though the Civil Aviation Ministry seems to have begun in right earnest on reforming the sector, there still exists a lot of frustration among the many aviation stakeholders as cutting into the bureaucratic red tape is next to impossible. The perception in government circles that business aviation is for the rich man and does not contribute to economic development is a factor which is a major stumbling block in the growth of business aviation. But one thing for sure, all the experts in the industry are stating that, first and foremost, the perception about business aviation, that it is a rich man's toy, has to go. It is a business productivity tool. Unless this gets drilled into their heads, the policies and execution will continue on the path it has been going on and this does not augur well for anyone.
Expressing angst is the former President of the BAOA, Rohit Kapur who has seen the functioning of the bureaucracy from close quarters. In an article on how this year would be crucial for civil aviation, Kapur is candid when he says "nothing could be more deceptive than to feel that the state of the industry is healthy". Airlines may be returning to profitability, riding on low fuel prices, but there is a lot that these airlines and the sector needs to get it right, while the government should create an ecosystem for growth. "A nurturing approach with sensible policies will take us right up to the sky. On the other hand, if the government does not do right now, we can stare at another wasted decade, as the last decade has been."
This is indeed ominous. Similarly, we have in this issue Group Captain R.K. Bali (Retd) asking for a relook on the public-private partnership (PPP) model for the airports in Delhi and Mumbai, if these airports have to act as facilitators to the airline, general aviation and business aviation sectors. We hope that saner sense will prevail and the sector flourishes. And mind you, the winner will also be the government which can see business aviation's tangible contribution to the economy.
The India Aviation event happening at the Begumpet Airport, Hyderabad, from March 16 to 19 is expected to set the tone for things to come. Welcome aboard and do visit us at Booth 27-28 in Hall 'A' at India Aviation 2016!
J. Baranwal
Editor-in-Chief