It was a packed hall for 'India's Time to Fly' summit on aerospace innovation, manufacturing & skill development hosted by The Boeing Company and IIT Bombay.
The summit bought together stakeholders from government, industry and academia and had the panel put their heads together on how to make India a leader in aerospace in the second century of aviation.
Extracts from the summit:
Mr Ashok Gajapati Raju, Union Minister - Civil Aviation, India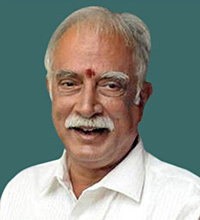 The Minister responding to SP's questions, said "On the front of civil aviation, we are happy to promote any new airlines. We would always encourage anything which has role for aviation, as aviation does impact economy', said the Minister. On being asked about the regulations, he mentioned, 'we would like to be and we have to be more transparent', on answering a question about the controversial 5/20 rule (the 5/20 rule bars domestic airlines from flying overseas unless they have completed five years of domestic flying and have a fleet of 20 aircraft), he stated, 'I am yet to come across a country which has such as rule. According to me, I feel this rule has to go. The decision is currently with the cabinet".
Mr Rajiv Nayan Choubey, Secretary - Civil Aviation Ministry, India
"We have to create an ecosystem to make the Indian middle class fly at least once a year,as of now they are flying once in 3 years. We have goldmine lying untapped! India has 431 airstrips out of which just 90 are operational for commercial aviation. We shall revitalize these assets and provide facilities from the Government (Central Government) and shall also encourage the State Governments towards the optimum utilization of over 300 airstrips. India needs 100 more small-aircraft within one and half years for enabling the regional connectivity", said Mr. Chobey.
Mr Amitabh Kant, Secretary - Department of Industrial Policy & Promotion, India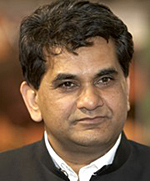 "Make India the simplest place to do business in! India has already marked its presence as one of the fastest growing economies of the world. It has been ranked among the top 3 attractive destinations for inbound investments. India is pegged to be a bigger manufacturing base than the US in coming times. While the global FDI is down , we see a 48 percent growth in FDI , post the 'Make in India' initiative by the government", mentioned the enthused Secretary.
Mr W. James McNerny, Jr., Chairman - the Boeing Company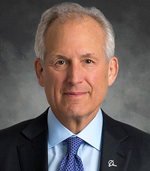 At the milestone, 99th year of Boeing, Mr McNerny said, "I am very much inspired with the statement , 'We can build something better'. We have been in the country for last 75 years, we flew with Tata's 75 years ago.
India is very important for us. In fact , the Civil nuclear deal unlocked a lot, India has changed a lot , it is now the investment destination! The Chairman was full of praise for the Prime Minister Modi, he narrated, during PM's meeting with CEO's in the US, there wasn't a single American CEO who missed the opportunity. The American business community is very optimistic about India and the discussions with PM had been real and pragmatic. He is a very determined PM. Things are changing and it is a very encouraging feeling".