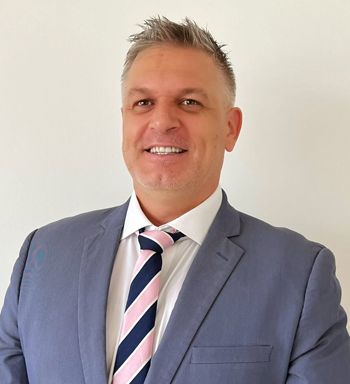 Brian Roos, SD Regional Director, Asia Pacific
Satcom Direct (SD), the business aviation solutions provider, is strengthening its Asia Pacific network with the opening of a Singapore office. The new location represents the base for Brian Roos, the recently appointed Asia Pacific, Regional Director, and newly named Regional Sales Manager, Kaviraj (Kavi) Nadarajah.
Reporting directly to Senior Vice President, SD International, Michael Skou Christensen, Roos is responsible for establishing the SD presence in Singapore and executing SD's ongoing strategic developments across the Asia Pacific region. This includes identifying new markets, adding to the customer portfolio, consolidating existing and new MRO relationships, building new partnerships, and introducing established and new SD products and services to the connectivity-hungry market as well as ensuring continued delivery of SD award winning customer support.
"Stretching from China to New Zealand, the Asia Pacific region has always been an important market for SD, and still holds great potential for us. It is a buoyant area where the business aviation fleet continues to evolve, the number of high-net worth individuals is increasing, and the appetite for technology solutions to improve the user and owner experience is unparalleled globally. The appointment of Kavi enhances our support for regional operators and owners which are optimizing customized connectivity solutions to manage their data to meet their diverse mission needs. I am thrilled to have the opportunity to bolster SD's footprint here," says Roos.
As business aviation continues its trajectory towards digitization, with more data generated and transmitted by business aircraft, Roos will also be responsible for advocating the benefits of the SD connectivity ecosystem of hardware, software and infrastructure, as well as the introduction of the series of SD Plane Simple™ Antenna Systems.
Following confirmation of FAA and EASA STCs in March 2022 for the Plane Simple Ku-band tail-mount antenna for specified Gulfstream and Bombardier airframes, and the anticipated confirmation of relevant STCs across Asia, top of Roos' priority list will be to showcase the benefits of the first variant which is powered by the multi-layered Intelsat FlexExec service. Roos anticipates that the antenna, which simplifies high-speed data access for operators through ease of installation, competitive price plans and advanced antenna technology, will satisfy the region's increased data demand. The Plane Simple Ku-band variant is on track to enter commercial service in Q3 2022.
With some 20 years of experience in aviation, Roos has held various positions within the commercial and private sectors, including airport operations, customer service, flight operations, flight support, and charter management. Brian spent five years working with start-up operators and flight support companies in the Middle East and Africa region before joining Satcom Direct. Originally from Cape Town, Brian is also a licensed International Flight Dispatcher.
Kavi Nadarajah will work closely with Roos, overseeing the north and southeast Asian customer base. His previous experience includes roles for Hawker Pacific and Jet Aviation after beginning his 18-year aviation career as a dispatcher for commercial airlines. He is eager to bring his passion for customer service to the SD community. "I am extremely excited to be a part of the new Singapore office team. The sky is not the limit for our services and I look forward to engaging with our customers to help them make the most out of the SD product and service portfolio," says Nadarajah.