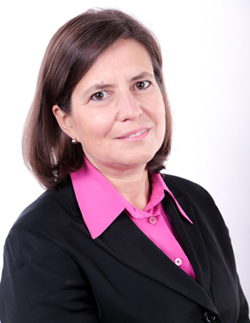 Nathalie Tarnaud Laude
ATR announces that its Board Members, Airbus and Leonardo, have appointed the new Chief Executive Officer, Nathalie Tarnaud Laude, effective from 17 September. Nathalie succeeds Stefano Bortoli, whose four-year mandate expires at the same date, following the terms set by ATR's bylaws. Stefano will take on a new leadership role at Leonardo that will be announced by the company in the upcoming days.
Nathalie Tarnaud Laude is currently NHIndustries' President and Senior Vice President Head of the NH90 Programme for Airbus Helicopters. Prior to this, she held various senior positions at Airbus in strategy, programme, technology and finance. She brings strong strategic and leadership skills, as well as programme execution experience, essential to continue developing ATR as a leader in sustainable regional aviation. Nathalie joined Airbus in 2005 and holds a MBA from London Business School.
Nathalie Tarnaud Laude said: "I thank Stefano for his strong leadership in preserving ATR's market position and financial situation, while at the same time maintaining its highly skilled workforce in the unprecedented times of Covid, and preparing the grounds for the future of ATR. I am honored to join such an exceptional team of passionate and professional individuals, and I look forward to working with all ATR employees, existing and new customers, and our shareholders, to bring the company to the next heights. You can count on all my energy and enthusiasm to continue the ATR extraordinary success story."