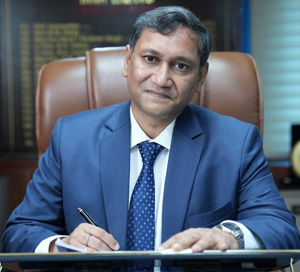 Shantanu Roy - CMD, BEML Limited
Shantanu Roy has assumed charge as the next Chairman & Managing Director (CMD) of BEML Limited, a Schedule 'A' company under the Ministry of Defence. Roy was holding the position of Director (Mining & Construction Business) and has over 30 years of extensive experience in capital goods sectors for defense, mining & construction, transportation, transmission, renewable, and large power projects.
Experience & qualifications
Roy holds a graduate degree in Electrical Engineering from NIT-Raipur and also an MBA in Financial Management. He has served as Executive Director of BEML, responsible for the International Business Division, Strategy &New Initiatives, Coordination and Northern region operations, before assuming his current position in February 2023. As a six-sigma black belt certified professional, he is well-versed in various models of project financing, mechanisms and processes for financial closure of large projects, international laws, arbitration rules, international legal & arbitration cases, and statutory & legal compliances.
He is married to Piyali Roy, a post graduate in MSc & MA in Education. They are blessed with a son Abhigyan Roy who is pursuing Masters in Finance and a daughter Aditi Roy pursuing graduation in Bio-technology.