Brings a wealth of program management experience to the world's largest commercial fleet.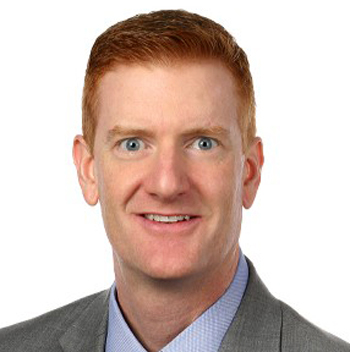 CFM International has named Karl Sheldon as executive vice president.
CFM International has named Karl Sheldon as executive vice president, replacing Allen Paxson.
Paxson, who had served in the role since May 2014, was recently appointed vice president, Commercial Programs Strategy for GE Aviation. In this newly created role, he will be responsible for development and integration of strategies for the company's commercial markets, execution on advanced engine technology programs, including the CFM RISE program, and sustainability efforts.
Sheldon is also general manager of the CFM project department for GE Aviation. As part of the CFM Executive Team, he is responsible for overseeing programs carried out by CFM. Along with his counterpart at Safran Aircraft Engines Counterpart, Sébastien Imbourg, Sheldon also serves as the primary interface between the two companies.
Sheldon began his career at Honeywell Engines and Systems in Phoenix, Arizona, where he worked on military engine performance and operability. He then moved to the GE Global Research Center, where he developed turbo machinery for GE Energy and GE Aviation, in 2001.
In 2007, Sheldon moved to GE Aviation's Military Power and Propulsion Engineering group to work on the F110 engine and develop inlet/exhaust technologies for the military aviation business.
In 2012, he assumed responsibility for CFM56 Systems Engineering, managing engineering and development for the world's largest fleet of commercial engines.
He was then promoted to general manager of GE Aviation's Large Military Engine Department in 2016, leading the commercial strategy for this segment of the business, followed the role of general manger of the Advanced Military Engines, where he was responsible for leading the engineering strategy and development of GE's portfolio of next generation military engines.
Most recently, Sheldon was general manager of the GE9X engine program, leading the product through certification and entry into service on the Boeing 777-9. He was also responsible for the development, production, and sustainment of the product through its life cycle.
In addition to having chaired sessions at the American Society of Mechanical Engineers (ASME) Industrial Gas Turbine Conference, Sheldon is a Six-Sigma Master Black Belt and an instrument rated pilot.
He is a native of Portland, Oregon, and attended Oregon State University, earning a bachelor's degree in mechanical engineering in 1995. After graduation, Sheldon served five years with the U.S. Army operating with NATO and UN forces in the Balkans. He then returned to graduate school at Virginia Tech to earn a master's degree in mechanical engineering.
Sheldon and his wife Heather have two children, ages fourteen and fifteen. He enjoys traveling, cycling, and racquetball.