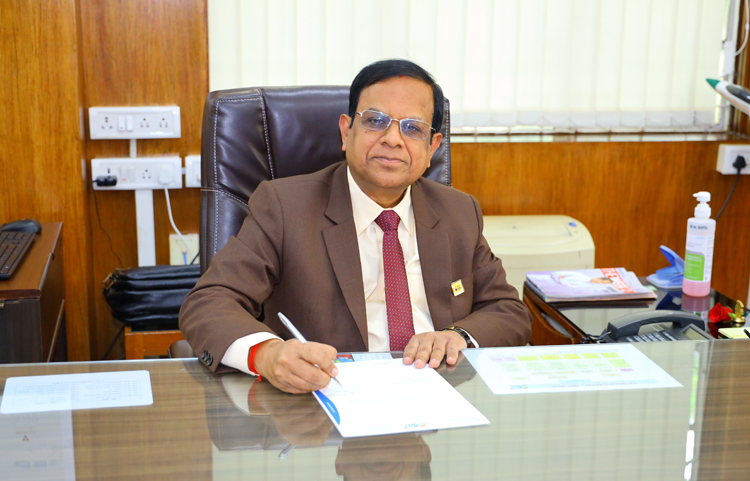 Mihir Kanti Mishra, Chief Executive Officer of HAL's Bangalore Complex
Mihir Kanti Mishra has taken over as Chief Executive Officer of HALís Bangalore Complex. Prior to this, he was heading Aerospace Division as General Manager.
Mishra joined HAL as Management Trainee in 1987 and is a graduate in Mechanical Engineering from Sambalpur University, Odisha. He also holds Masterís degree in Aircraft Production Engineering from llT, Chennai and has undergone Management Programme at IIM, Bangalore.
Mishra started his career in manufacturing and assembly of MiG engines under Transfer of Technology (TOT) programme at Engine Division, Koraput and worked on absorption and assimilation of technical know-how and prove-out of manufacturing process for series production of MiG engines.
His 35-plus years of experience in HAL includes a wide array of business verticals - engine, aircraft and space. He also held important positions in manufacturing, assembly, engineering, strategy planning, project management and international marketing.
He led the team to support ISRO, as strategic partner for the prestigious space programs. He was instrumental in driving the business growth by moving upwards in value chain through establishment of new facilities for cryo engine manufacturing and for providing end-to-end realisation of launching vehicle alongwith integration activities.
Mishra as Project Manager, successfully led a team for launching of first Indian civil aircraft. Under his directions, launching and certification of civil version of HAL Do-228-201 aircraft by Indian certifying agency for design, manufacturing, maintenance and training was achieved within a record time. At corporate level, he played a key role in evolving Companyís marketing strategy and took initiatives on new market promotion activities and industrial cooperation.