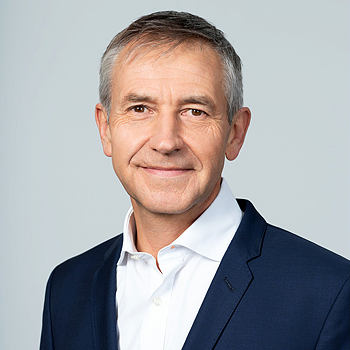 Jean-Michel Hillion
Jean-Michel Hillion is appointed Executive Vice-President Wheels & Brakes Division of Safran Landing Systems as of Feburary 1, 2023.
Jean-Michel Hillion started his career in 1988 as head of production for Elecma, Snecma's* Electronics Division. He then created the commercial aircraft FADEC repair shop when the A320 entered service. In 1998, Jean-Michel Hillion took part in the creation of Snecma Control Systems and was in charge of Business Development. In 2001, he joined Messier-Bugatti** as Programs Director for the Hydraulics, Brake Control and Monitoring Divisions. In 2005, he became Director of the Systems Division. In 2008, he joined Sagem Défense et Sécurité*** to create and manage the Safran Electronics Division. In 2013, he was appointed Vice-President, Boeing Programs for the Group, based at Seattle, and in 2020, Groupe Vice-President, Engineering. Since January 2021, Jean-Michel held the position of Group Vice-President Strategy and Climate.
Jean-Michel Hillion 60, graduated from Ecole Supérieure d'Electronique Ouest electronics engineering school (1986) and holds an MBA from IAE in Paris (1991).
Snecma* : today Safran Aircraft Engines
Messier-Bugatti** : today Safran Landing Systems
Sagem Défense et Sécurité*** : today Safran Electronics & Defense