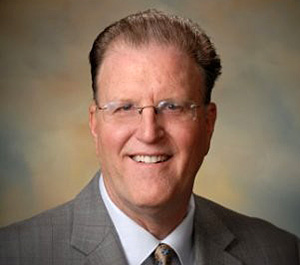 Hal Martin
Aerion, the leader in supersonic aircraft, today announced that Hal Martin has been named Vice President, Global Supply Chain, and will oversee a growing network of world-class suppliers contributing to the AS2 supersonic business jet program. Martin brings substantial experience in managing international supply chains at major aerospace companies, and in driving continuous improvement in supply chain performance through Lean Six Sigma strategies.
"Hal brings a stellar background in managing supplier networks for complex, large-scale aerospace programs," said Aerion Chief Operating Officer Steve Berroth, to whom Martin will report. "We will be finalizing a number of supplier relationships in the coming months, and Hal will be critical to this effort."
Martin joins Aerion from Aerojet Rocketdyne, where he served as Vice President, Supply Chain Material Management. Prior to that position, he was Vice President of Operations and Supply Chain, Avionics & Satcom for Cobham Aerospace and Defense. He has also served as Vice President Integrated Supply Chain at Honeywell Engines, Systems and Services. Martin holds a Bachelor of Science degree from University of Baltimore.