The All New M2 Gen2 Equipped with Tamarack SMARTWING™ Technology
Tamarack Aerospace Group in Idaho have announced the first upgrade of the latest Textron Aviation Citation M2 GEN2. According to Textron Aviation, the recently certified M2 GEN2 includes updates that will "usher in the next generation of aircraft design and technology, increasing comfort and productivity for passengers and pilots."
"I knew when I ordered my M2 GEN2 that I wanted the Tamarack upgrade. First of all, it looks amazing with the Tamarack winglets and the fuel savings and range increase were key parts of the decision too,"
Tamarack initially secured FAA certification for the Active Winglet upgrade for the Citation M2 in 2015, and the most recent installation on Citation M2 GEN2 illustrates the strong customer demand for upgrade on this popular aircraft.
"I knew when I ordered my M2 GEN2 that I wanted the Tamarack upgrade. First of all, it looks amazing with the Tamarack winglets and the fuel savings and range increase were key parts of the decision too," said JR Spalj, the proud owner of the upgraded aircraft.
The Tamarack upgrade for the Citation M2 GEN2 includes FAA and EASA certified performance upgrades that allow for improved takeoff limits in high altitude and high temperature conditions. The upgrade also improves high altitude stability and includes FAA and EASA certified safety parameters in addition to the additional safety of stability on landing, climb performance, and improved fuel reserves.
The Latest Member of the Citation Family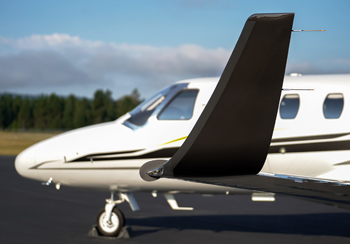 The Citation M2 Gen 2 is the latest in a series of aircraft, known as the CE525, that include the Citation CJ, CJ1, CJ1+, and M2. All based on the same aerodynamic design, Cessna has upgraded the popular platform throughout the years following the initial CitationJet FAA certification in 1992.
Tamarack President, Jacob Klinginsmith, added, "We're thrilled to work with the most recent, GEN2, models as well going forward. This is an outstanding aircraft and we're proud to serve our customers by adding some performance and offering another level of safety for their families or in their charter operations."
Tamarack offers upgrades for other Citation models and boast a fleet of over 160 aircraft worldwide, representing about 8% of the CitationJet fleet.