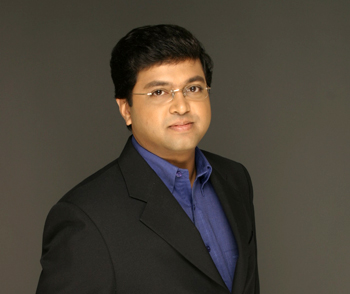 Sudhir Nayak of the Business Aircraft Operators Association of India
The International Business Aviation Council (IBAC) has announced its new Governing Board Executive Officers, selected at its 70th meeting following the Business Aviation Convention and Exhibition in Las Vegas, U.S.A.
Ali Alnaqbi, Founder and Chairman of the Middle East and North Africa Business Aviation Association will become Chairman of the IBAC governing Board from Jan. 1, 2020. Alnaqbi is currently the Vice-Chairman of the Board. Juergen Wiese, Chairman of the European Business Aviation Association, will become Vice-Chairman.
Sudhir Nayak of the Business Aircraft Operators Association of India will continue to serve as the treasurer of the IBAC governing board. This is another feather in BAOA's cap and indicative of the growing influence of Indian 'Business Aviation' (BA) community at global level. Mr. Sudhir Nayak expressed his happiness over his re-election and said that he is looking forward to this as another opportunity to promote best safety practice for BA in India through IBAC's International Standard for Business Aircraft Operations (IS-BAO) and International Standard for Business Aircraft Handlers (IS-BAH).
"I appreciate the commitment to IBAC and the global business aviation community that each of these gentlemen has demonstrated in their participation in IBAC and their respective associations," said Kurt Edwards, Director General of IBAC. "It will be a pleasure to work with them and the board over the next three years as we expand IBAC to meet the needs of a growing, vibrant industry."
Like BAOA, IBAC is also a non-profit association representing the interests of business aviation worldwide. Established in 1981, IBAC serves an international voice for the business aviation community. IBAC governance is exercised through the governing board with representatives from each of the 14 member associations. IBAC has permanent observer status at International Civil Aviation Organization (ICAO), the UN Specialist Agency for aviation matters, in Montreal, Canada.