Luxaviation adopting Boeing's ForeFlight's full product suite for their global operation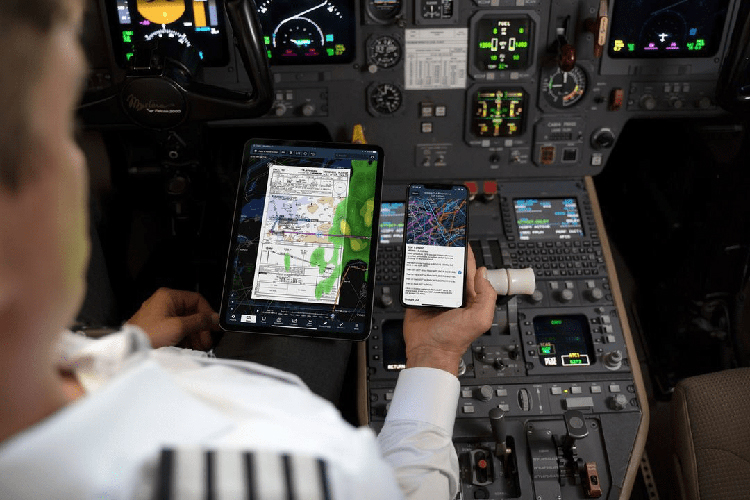 Through a new agreement signed at EBACE 2022, Luxaviation will adopt Boeing's full ForeFlight product suite into their global operations.
Boeing announced today the signing of a new agreement with Luxaviation, the largest Europe-based private aircraft operator and charter service, to expand their partnership with Luxaviation adopting Boeing's ForeFlight's full product suite for their global operation.
This agreement adds to Luxaviation's current use of Boeing's Jeppesen Charting and NavData solutions and replaces their existing flight planning and inflight solutions with ForeFlight's integrated product ecosystem. This includes ForeFlight Dispatch for flight planners, ForeFlight Mobile EFB with integrated Jeppesen charts for pilots, ForeFlight Runway Analysis for takeoff and landing performance calculations on both mobile and Dispatch, as well as ForeFlight Fuel Advisor for cost-optimized fuel planning.
ForeFlight Dispatch goes beyond enabling flight planners to collaborate, plan, file, and monitor flight plans. From basic domestic flights to complex international trips with stringent route constraints, ForeFlight Dispatch produces optimized EUROCONTROL-valid routes with speed and flexibility. Planners using Dispatch quickly discover how much time and effort they save thanks to the system's automation capabilities, including flexible operational rules for adapting Dispatch to unique operational needs. Finished flight plans are transmitted to pilots directly in ForeFlight Mobile in seconds, complete with detailed briefing documents for them to review right away. This solution is the first in the market to integrate a flight planning product and mobile flight deck application, with consistent data seamlessly syncing between the two in real time. This all results in improved collaboration and reduced workloads for flight planners and pilots alike.
"For years we have been closely monitoring ForeFlight's rapid innovation in the BA space, and we believe that their product suite is now mature and capable enough to support a truly global operation like ours," said Robert Fisch, chief aviation officer of Luxaviation. "While many of our pilots have used the ForeFlight Mobile app for their personal flying since the beginning, there's no question that this integrated solution can support professional flight operations globally. Regulators have also signaled their approval of this program, and we are working with them and ForeFlight to obtain full regulatory approval in all 16 of our AOCs around the world."
Adopting this product ecosystem purpose-built for Business Aviation will allow Luxaviation to benefit from consolidation of both costs and products, replacing their previous digital solutions from multiple vendors with a tightly integrated set of products from a single vendor. In addition, Luxaviation is among the inaugural European-based customers joining ForeFlight's Development Partnership Program, an initiative that gives select customers the opportunity to collaborate on future innovations in flight operations software under development at ForeFlight.
"The eagerness with which Luxaviation pursues new technologies to strengthen and hone their operation has made them a truly inspiring partner to work with," said Tim Schuetze, ForeFlight president. "They champion the transformative power of automation and digitization, and nothing demonstrates that more than their adoption of ForeFlight's fully integrated ecosystem."
Patrick Hansen, CEO of Luxaviation Group states: "Luxaviation has always heavily invested in using the most advanced software, from ERP to CRM purposes but also into flight planning. Today we set a milestone with the agreement between our group and Boeing for their ForeFlight and Jeppesen products. We are very proud, after years of working together, to be able to introduce ForeFlight throughout our group and globally, fixed wing and helicopters, from New Zealand to Mexico and from Scandinavia to South Africa."
"Boeing Global Services has had a long and successful relationship with Luxaviation," says Dan Abraham, vice president commercial business at Boeing. "We're thrilled that this partnership is deepening to include our newest and most advanced offerings for Business Aviation from ForeFlight."