Gama Aviation to add ForeFlight Dispatch as their operational flight planning solution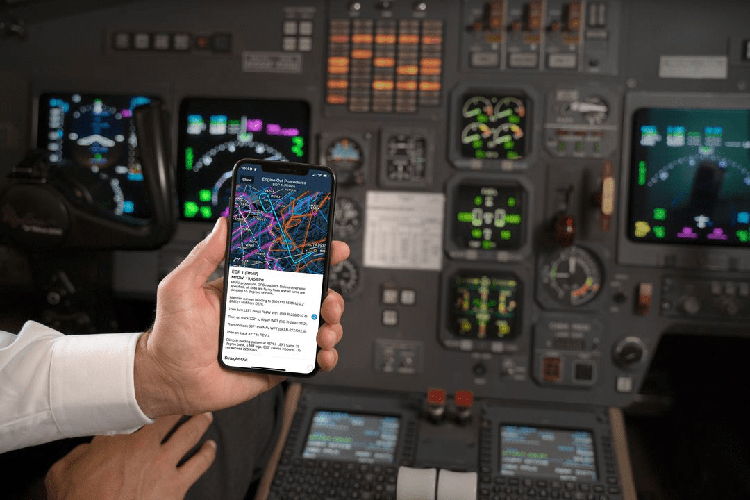 Gama Aviation will implement the ForeFlight cloud-native, web-based planning solution across their global fleet.
During the EBACE2022 event in Geneva, Boeing announced it recently signed an agreement with Gama Aviation to add ForeFlight Dispatch as their operational flight planning solution.
Gama Aviation is one of the leading Aircraft Management, Charter, and Special Mission service providers with a longstanding relationship with Boeing. The recent agreement builds on Gama Aviation's use of Boeing's digital services, including Jeppesen navigation and charting services, by adding ForeFlight Dispatch for their global fleet.
Purpose-built for Business Aviation, ForeFlight Dispatch is a cloud-native, web-based flight planning solution that provides advanced capabilities in an intuitive interface designed with planners and dispatchers in mind.
"At Gama Aviation we put great emphasis on deploying the best technology to serve our customers," said Paul Cremer, head of business aviation delivery at Gama Aviation. "We leverage both our own software products like myairops, as well as the best of what the industry has to offer and actively encourage automation between myairops products and software solutions such as ForeFlight. After careful consideration and extensive evaluation, we concluded that the ForeFlight flight planning solution was the best fit for the Gama operation."
ForeFlight Dispatch goes far beyond enabling flight planners to collaborate, plan, file, and monitor flight plans. From the most basic domestic flights to complex international trips with stringent route constraints, ForeFlight Dispatch produces optimized EUROCONTROL-valid routes with speed and flexibility. Planners using Dispatch quickly discover how much time and effort they save thanks to the system's automation capabilities, including flexible operational rules for adapting Dispatch to unique operational needs. Dispatch generates a comprehensive and highly customizable briefing package that can be shared with crews in a variety of ways, including immediate delivery via ForeFlight Mobile, the industry's leading mobile flight deck application.
In addition to adopting ForeFlight Dispatch, Gama has Type B approval for the use of ForeFlight and is working towards paperless operations. Gama is among the inaugural European-based customers joining ForeFlight's Development Partnership Program, an initiative that gives select customers the opportunity to collaborate on future innovations in flight operations software under development at ForeFlight.
"We are delighted to be working with Gama Aviation and myairops," said Tim Schuetze, ForeFlight president. "Gama Aviation and myairops are on the forefront of adapting smart technology and clever solutions to constantly improve their value proposition in the marketplace. Working closely with the Gama Aviation team is a great opportunity for us to bring the best of our technology to a customer with a fast pace and high expectations."