Eve Air Mobility will showcase a full-size eVTOL cabin and a virtual reality experience in the advanced air mobility pavilion.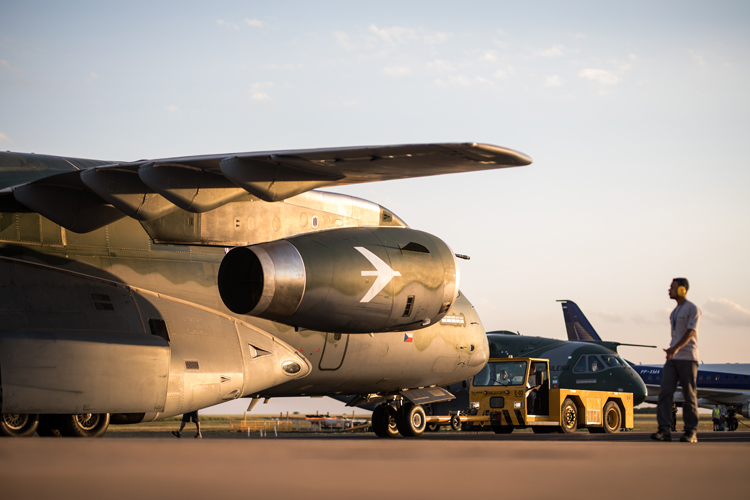 Embraer will present its capabilities in defense and security, commercial and business aviation, technology and innovation at the Dubai Airshow, one of the largest aerospace exhibitions in the world, taking place November 13 through 17 in the United Arab Emirates. The company's chalet will be at A38/A39 area of the biannual event, held at Al Maktoum International Airport.
Among the main highlights of the static exhibition will be the E-195-E2 commercial jet, which makes its public debut with an exciting new livery - the Tech Eagle livery, reflecting high-technology characteristics, excellent performance, efficiency, and low noise. Additional aircraft on display include the Praetor 600, the most technologically advanced executive jet in its category, the C-390 Millennium multi-mission military tactical transport aircraft and the A-29 Super Tucano training, aerial interception and surveillance aircraft.
Eve Air Mobility will also display the full-size model of the electric vertical take-off landing (eVTOL) vehicle cabin in the pavilion dedicated to advanced air mobility. Eve will be offering visitors a virtual reality experience of the eVTOL cabin at booth #87.
"Our strong presence at the Dubai Airshow reflects the Middle East's growing interest in Embraer's products, services high-technology solutions," said Francisco Gomes Neto, President and CEO at Embraer. "Our constant expansion in the region, as well as in other regions of the world, is a direct result of our increasingly competitive innovation and our ability to satisfy the most diverse customer needs."