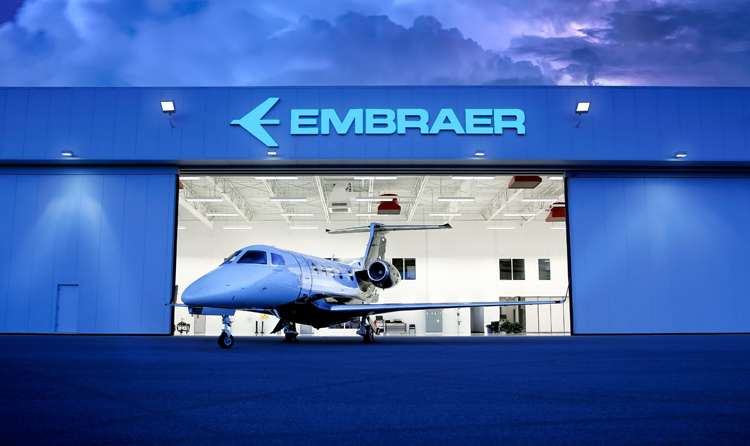 Phenom 300E
Embraer returns to the Latin American Business Aviation Conference & Exhibition (LABACE) 2023 from August 8 to 10 in São Paulo. The company will showcase the Phenom 300E, the world's best-selling light jet for 11 consecutive years, and the Praetor 600, the most disruptive and technologically advanced super-midsize jet, at the Congonhas Airport.
Media tours of static display aircraft are scheduled on Wednesday (August 9) and Thursday (August 10) from 11:00 a.m. – 12:00 p.m. (before the show opens).
Heading into the Latin American tradeshow, Embraer continues its momentum with strong demand for its executive jets portfolio resulting in a backlog into 2025. In addition to strong sales and continued growth, the company continues ramping up sustainability efforts to reach ESG goals, including carbon neutrality in operations by 2040, net-zero aviation emissions by 2050, and 100% renewable energy sources by 2030.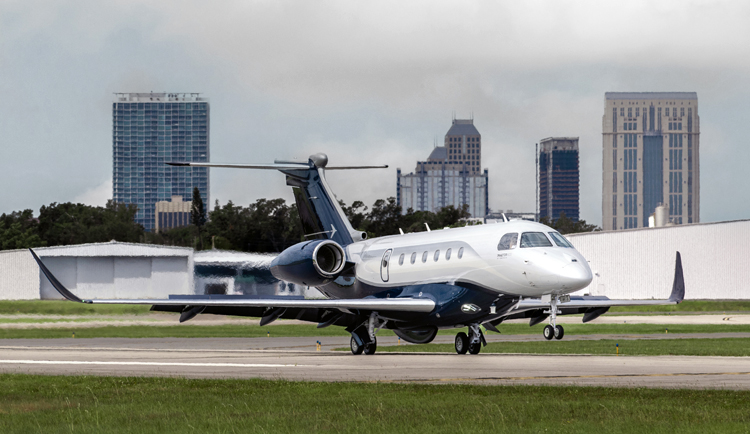 Praetor 600
The company has continued to increase its use of SAF, including at its headquarters in Melbourne, Florida, while investing in the development of low-to-zero emission alternative propulsion technologies, such as electrification, hybrid electric, and hydrogen.
In addition, the company's Sorocaba Services Center (São Paulo state) was recognized as the best FBO in Brazil, according to the FBO 2023 Survey conducted by Aviation International News (AIN). The FBO, which is a center of excellence in aircraft support, has held the survey's top spot for five consecutive years. The facilities offer world-class services for Embraer's customers in a one-stop shop, accredited by the FAA, EASA, and ANAC. Embraer Services & Support has also been consistently top-ranked in AIN's Product Support Survey, as well as ProPilot's Corporate Aircraft Product Support Survey.