This new Airline will try to redefine Indian Aviation with speed, safety, and service excellence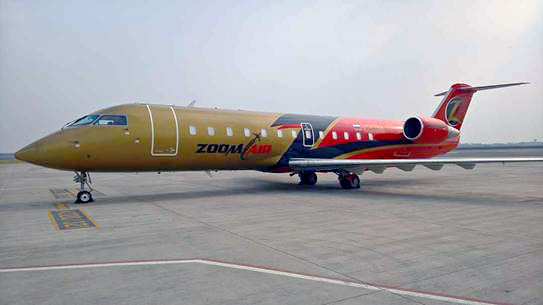 Zooom Airlines aims to offer a "cost-effective" and "convenient" solution for travel within the region
Zooom Airlines has received the official clearance to commence commercial passenger operations in India. The Gurugram-based airline received its Air Operator Certificate (AOC) from the DGCA adding another promising airline solution to the domestic travelers.
The AOC is a crucial certification for any airline, as it signifies that an operator has met the stringent safety, operational, and regulatory standards set by the civil aviation authorities. With the receipt of this certification, Zooom Airlines is now officially cleared to commence commercial passenger operations in India.
Zooom Airlines CEO Atul Gambhir shared his excitement about this achievement, saying, "Receiving the Air Operator Certificate is a testament to our unwavering commitment to safety and operational excellence. We are grateful to our dedicated team for helping us reach this significant milestone. With our AOC in hand, we are look forward to providing passengers with a top-notch travel experience that combines convenience, efficiency, and comfort."
The AOC marks the beginning of an exciting journey for Zooom Airlines, which aims to redefine the aviation landscape by offering innovative solutions and exceptional services to passengers. Atul Gambhir added, 'Our CRJ 200 aircraft will provide domestic travellers with unprecedented speed on each route. We wish to cater to the growing number of domestic travellers who take frequent flights and expect comfortable travel with reliable speed.'
'Indian domestic aviation is growing, and customers are looking for the most cost-effective, safe, and convenient solutions. We are confident in our ability to carve out a niche by offering a unique and innovative travel experience. With the AOC of Zooom we are glad to be part of Indian aviation's domestic passenger sector. We hope to push the boundaries of innovation and forge enduring partnerships to provide an unparalleled experience to customers' he added.
The airline has ambitious plans for expansion and introducing new routes, ensuring that travelers have more options and seamless connectivity in the region and beyond.