"We hope the worst is behind us and things can only improve from here. I am personally very positive for our industry and see no reason as to why we can't do better than the pre-pandemic days given the resilience shown by all of us". Looking at the journey of BAOA, over the last decade, to grow the GA/BA industry in India, in his First and Exclusive interview, Sudhir Nayak, BAOA's new President spoke exclusively to BizAvIndia sharing his insights about the industry, the challenges that it is facing and the opportunities that should be tapped.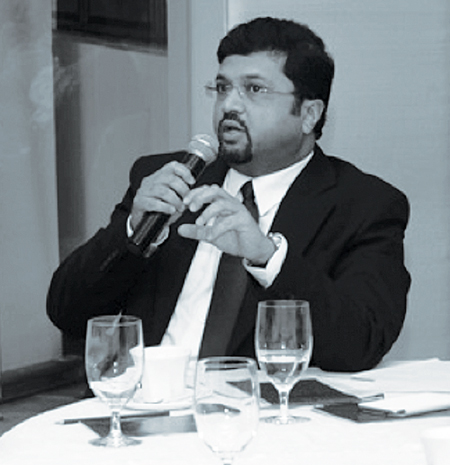 Sudhir Nayak, BAOA's new President
BizAvIndia (BAI): As a Founding Member, how do you perceive the journey and the evolution of our Business Aircraft Operators Association (BAOA)?
Sudhir Nayak (Nayak): BAOA was, formed 10 years ago to further the growth of the General Aviation/Business Aviation industry as well as be the prime nodal & neutral body, to represent all the relevant industry issues with the various stakeholders in the Government (MoCA/DGCA/AAI/BCAS etc), various Airports, global industry associations (IBAC), etc. BAOA is progressively moving towards achieving the desired objectives. We have come a long way from where we started but still have still a long way to go.
BAI: What all roles Business Aviation can play to complement the country's economy, according to you?
Nayak: Whilst carrying passengers from point A to B safely and ontime, is the core objective of the aviation industry, GA/BA primarily provides schedule flexibility, speed & higher productivity and remote connectivity with airports that are generally not served well by scheduled airlines.
New Areas such as seaplanes (e.g., Canada/Maldives model) and low-cost helicopter taxi (e.g., Sao Paulo model) have generated lot of interest. Government of India (GoI) is already creating a conductive environment for growth on this count by building water aerodromes as well as multiple helipads along the new expressways e.g. the Mumbai – Delhi corridor.
"USE OF MULTIPLE HELIPORTS IN LARGE CITIES AND ALLOWING USE OF ROOFTOP HELIPADS CAN SET THIS UNTAPPED HELICOPTER TAXI INDUSTRY TO BOOM"
Use of multiple heliports in large cities and allowing use of rooftop helipads can set this untapped helicopter taxi industry to boom. The regulatory and local authorities need to look at these growth areas more closely. BAOA can provide necessary inputs and support.
Humanitarian evacuations and air ambulance services offered by this industry also needs to be grown systematically.
More than 50 per cent of the planes are turboprops and smaller planes connecting regional and remote airports.
All these uses have a multiplier effect on the economic activity and employment opportunities in the ecosystem. Infact, in a mature market such as USA, there are FBOs in some cities offering free landing and parking. This is done to attract more people to use those airports so that that specific country gets to earn the economic opportunity offered by the GA/BA industry. There is healthy competition amongst airports there to attract more traffic.
In India too, the support services such as MRO, FBO, Ground handlers depend largely on GA/BA industry and needs to grow in tandem with the growth in therein.
Newer models such as fractional ownership and aircraft management companies will provide the necessary impetus for rapid growth of this industry and help the economy to grow.
The GIFT city IFSC support to the aircraft leasing industry will provide the necessary capital source for this industry to grow with inbuilt tax incentives/concessions.
BAI: There is a slogan propagated by NBAA in United States: NoPlaneNoGain. Do you think this does apply in India, too?
Nayak: Yes, young India is looking for speed, flexibility, efficiency, and productivity. This industry provides that, so I am positive that this slogan will hold good for us too. Our businesses are growing bigger faster, and they need this tool for improving business productivity… where time is of essence.
With the pandemic, people will grow more cautious and want to spend less time in busy airports, security check queues and large aircraft. So, this industry will get a leg-up in the current scenario for those who need these specific benefits & services.
"WITH THE PANDEMIC, PEOPLE WILL GROW MORE CAUTIOUS AND WANT TO SPEND LESS TIME IN BUSY AIRPORTS, SECURITY CHECK QUEUES AND LARGE AIRCRAFT. SO, THIS INDUSTRY WILL GET A LEG-UP IN THE CURRENT SCENARIO."
Imagine you must attend business meetings in four different cities on the same day, this industry supports that requirement easily
Smaller aircraft with reach to remote multiple destinations will help bolster growth in smaller industrial towns (e.g., Jamnagar, Jamshedpur, Raigarh, etc). So NoPlaneNoGain applies all over the world including India!
BAI: Do you think Business Aviation is still getting stepchild treatment in India?
Nayak: We have an overhang of certain perceptions which we must work towards changing over a period, by demonstrating the multiple uses that this industry provides to deeper & wider set of population. That will need continuous positive engagement with the various stakeholders by making them a part of our journey towards the furtherance of our industry.
Our industry found only a cursory mention in the National Civil Aviation Policy 2016. We must work very hard towards changing that... for the stakeholders to take cognizance of GA/BA issues in the next NCAP update.
BAI: As of today, what are the key issues that are persistently being faced by India's Business Aviation industry and what remedies do you propose?
Nayak: Right now, the focus of the Government is on:
Building better airport infrastructure,
Modernisation of ATCs,
Build better security and safety processes,
Streamlining & standardising regulatory framework
Private sector engagement in airports and related services
All this will automatically have a ruboff effect and help improve the non-scheduled GA/BA industry too as we use the same resources.
"NEWER MODELS SUCH AS FRACTIONAL OWNERSHIP AND AIRCRAFT MANAGEMENT COMPANIES WILL PROVIDE THE NECESSARY IMPETUS FOR RAPID GROWTH OF THIS INDUSTRY AND HELP THE ECONOMY TO GROW"
However, we do hope that we get some positive attention from relevant authorities on certain specific issues already raised by the industry.
Some critical points (not meant to be an exhaustive list):
Conducive regulatory framework with regards to GA/BA industry e.g., ETDO/pilot training, check pilot issue/BA check regulations/carriage of baggage/patients/pets/etc
Carving out special landing slots and extended airport working hours
Separate area for GA/BA aircraft parking, hangarage etc
More FBOs, crew training & upskilling facilities, use of global standards such as IS-BAO/IS-BAH
Conducive environment for support services such as:

efficient & thriving MROs,
efficient and viable airport ground handlers

Further economic issues such as bringing ATF under GST and continuous rationalisation of duties, are issues already raised by my predecessors that yet remain unresolved.
Heliports and Rooftop helipads for helicopter taxi services and separate dedicated helicopter cell within the regulatory framework will give the essential boost to this potent sector.
We will continue the positive engagement and dialogue with the relevant stakeholders to get these and other issues effectively resolved.
BAI: What will be your argument if Business Aviation is interpreted as the traveling mode meant for Rich and Famous, only?
Nayak: I think during the pandemic, the demonstrated usage of these aircraft to move patients, repatriation of the stranded, medical supplies and humanitarian aid will probably help change this perception, albeit partially.
Shuttle flights to & fro from cities to industrial hubs, sports related flights, religious & general tourism, aerial photography, movie shooting, power transmission line maintenance, air ambulance, complementing the UDAN operations, connecting remote areas for sourcing as well as supply of perishable/seasonal produce, petal dropping, etc are some of the uses of the GA/BA aircraft.
The overall operating cost of this business is high, and volumes are not as one would like it to be, hence the business cost recovery automatically keeps this away from being affordable to common people, which in turn builds this general perception. This perception will gradually decline with increasing depth and breadth of usage which will in turn reduce the operating costs leading to increasing the volumes and making it more affordable, allowing desired usage.
Apart from the developed countries such as USA, UK, France... even Brazil, Mexico, China, Venezuela etc have more business aircraft than India both in absolute numbers as well as per capita.
BAI: Would you like to comment on the effects of COVID-19 on India's Business Aviation?
How the year 2021, as we are now into August, the beginning of second half of this year, faired versus 2020 till now?
Has in any ways COVID-19 enabled some kind of better recognition of Business Aviation thereby pleasant surprises in terms of unexpected growth in demand for this industry?
And how do you propose to fight against some of the toughest situations emerged out of Coronavirus pandemic?
Nayak: At the cost of sounding repetitive, I think the usage of the GA/BA aircraft during the pandemic in 2020-21:
as air ambulance to move patients,
repatriation of the stranded,
medical supplies and
humanitarian aid
was appreciated by one and all and was a shot in the arm that industry needed during this otherwise lull period.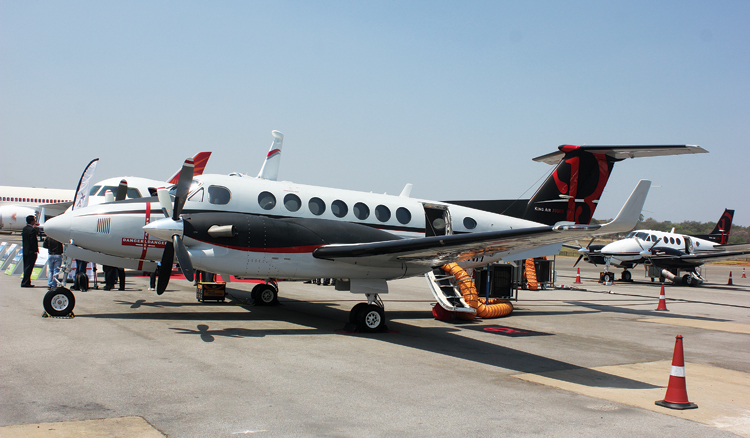 Regional connectivity also has allowed the Business Aviation industry to bom significantly
On behalf of the BAOA board, I would take this opportunity to express sincere condolence to those who have lost their loved ones to this pandemic.
These are turbulent times, and one must keep seated with the seat belts engaged without taking any unnecessary high risks.
"MORE THAN 50 PER CENT OF THE PLANES ARE TURBOPROPS AND SMALLER PLANES CONNECTING REGIONAL AND REMOTE AIRPORTS"
The only way we can fight this pandemic is by 100 per cent vaccination of the entire ecosystem comprising of our own crew, engineers, handlers, office staff, airport staff, etc. We must always keep our guards up and ensure social distancing as well as continuous sanitisation of ourselves, our homes, workplaces and our aircraft. We must improve our lifestyles by eating healthy, exercising and keep a calm mind by practicing meditation and yoga.
Working from Home (WFH) has taken away or significantly reduced the commuting time. We must use any extra time available for online learning, upskilling, and building better human bonds through online communication. Our world has changed, and we must change sooner than later, to match that. This pandemic has also pushed us to think hard on cutting wastage and innovating which will permanently change and improve the way we operate.
BAI: What will be your key message for the BA fraternity in India? What all assurances you would like to convey to the industry having taken over as the President of BAOA?
Nayak: We hope the worst is behind us and things can only improve from here. I am personally very positive for our industry and see no reason as to why we can't do better than the pre-pandemic days given the resilience shown by all of us. Our industry has found more uses than before during this pandemic and we have survived this storm. Now is the time to rebuild, refocus, regroup, innovate and grow from here through collaboration.
With the responsibility as the President of BAOA Board, I can assure our members that we will sincerely and continuously strive to apply our efforts to the cause of furthering the objectives with which this association was formed and help building this into a stronger edifice to weather tougher storms. Me and my Board colleagues look forward to working with each and every one of you, irrespective of the size, nature, or geography of your operations as a member of this industry association.
To start a dialogue, may I request you to send the top three issues that you think need resolution in short, medium, and long term. You can reach me on sudhir.nayak@ril.com / sudhir.nayak@baoa.in or on WhatsApp @ +91-9867729649.