"We see great demand around the world for the super-midsize G280; for the industry-leading performance and cabin comfort of the G650 and G650ER; and for our next-generation G500 and G600 and industry flagship G700", Scott Neal, Senior Vice President, Worldwide Sales, Gulfstream in an exclusive interaction with BizAvIndia.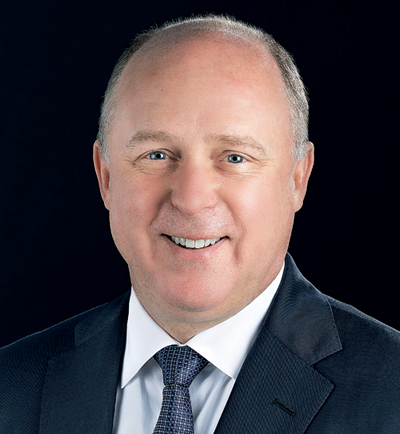 Scott Neal, Senior Vice, President, Worldwide Sales, Gulfstream
BizAvIndia (BAI): What all are the key pillars behind the offering of elitist jet family?
Scott Neal (Neal): Gulfstream's mission is to create and deliver the world's finest aviation experience. We do this with an unparalleled dedication to investing in research and development; technology and innovation; quality and craftsmanship; and customer support.
BAI: The windows in Gulfstream jets are generally distinctly large in size compared to any other business jets in the world. Are these oval-shaped large windows an integrated feature on all the jets by Gulfstream?
Neal: All Gulfstream's large-cabin aircraft feature the Gulfstream panoramic oval window.
BAI: Where did the idea of such panoramic windows originate from?
Neal: Gulfstream has a long history of listening to customers and incorporating their feedback into aircraft development. As early as the Gulfstream I, which made its first flight in 1958, prospective customers shared that they wanted ample passenger visibility in the world's first purpose-built business aircraft. As a result, Gulfstream executives designed the large elliptical oval windows that formed the basis of every window design since. The windows on the Gulfstream G500, G600, G650, G650ER and G700 are the largest in the business-aviation industry at 28.10 inches/71.31 centimeters.
"GULFSTREAM'S AWARD-WINNING INTERIORS STAND APART IN OUR INDUSTRY. THIS IS A RESULT OF CLOSE COLLABORATION AMONG OUR RESEARCH AND DEVELOPMENT ENGINEERS, INDUSTRIAL AND INTERIOR DESIGNERS, AND THE CRAFTSMEN AND -WOMEN WHO HAND-CRAFT GULFSTREAM CABIN FURNISHINGS."
BAI: Has this feature been received well by our customers?
Neal: Gulfstream customers are very enthusiastic about the distinctive oval windows and the health benefits gained from the flood of natural light the windows let into the cabin.
BAI: It is quite prevalent in the industry that Gulfstream jets fly well above the weather. What is the maximum and minimum altitude your jets usually maintain? Does it vary from G700 to G280 to G550/ G500 to G650, for example?
Neal: Gulfstream's various aircraft altitude are:
Aircraft
Initial Cruise Altitude
Maximum Cruise Altitude
G280
43,000 ft / 13,106 m
45,000 ft / 13,716 m
G500
43,000 ft / 13,106 m
51,000 ft / 15,545 m
G550 / G600 / G650 /
G650ER / G700
41,000 ft / 12,497 m
51,000 ft / 15,545 m
You can find this information and more on www.gulfstream.com in the specifications section of each aircraft page.
BAI: Not quite long back, Gulfstream had announced about enhancing its aircraft redesign programme to offer multiple options intended to suit a wide range of owner needs and timelines. Can you share the details of the same?
Neal: Gulfstream announced it has enhanced its aircraft redesign programme to offer multiple options intended to suit a wide range of owner needs and timelines. In as little as 30 business days, any Gulfstream aircraft can be redesigned with the assistance of a dedicated designer.
The new Gulfstream programme empowers customers to choose a refurbishment package that best suits their situation:
The Refresh: In as few as 30 working days, aircraft receive recovered seats as well as upper and lower sidewalls, fresh carpeting and exterior paint.
The Premium: In addition to the offerings of the Refresh, aircraft are outfitted with new veneers and countertops.
The Custom: Aircraft are reimagined with all the perks of the Premium as well as a new floorplan.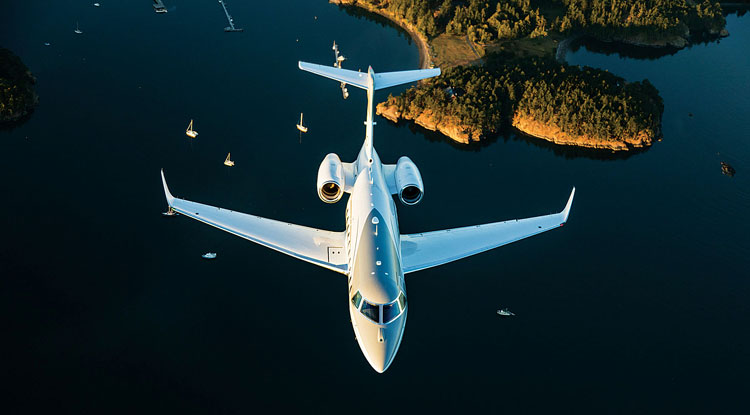 Gulfstream sees great demand around the world for super-midsize G280
Redesign customers are assigned a dedicated member of Gulfstream's award-winning, internationally recognised interior design team, who works with them from planning to completion and provides Gulfstream's world-class service from start to finish.
Aircraft can benefit from a redesign at various stages of their lifespan, depending on usage as well as owner needs and preferences. Aircraft redesigns can be accomplished when the aircraft is already undergoing other maintenance services.
BAI: Are aircraft-interiors one of the most defining factors for Gulfstream?
Neal: Yes, Gulfstream's award-winning interiors stand apart in our industry. This is a result of close collaboration among our research and development engineers, industrial and interior designers, and the craftsmen and women who hand-craft Gulfstream cabin furnishings.
BAI: Also, has it been crucial to have in-house interiors? Why is it that important through the eyes of your potential buyers?
Neal: Developing, designing and completing all Gulfstream interiors in-house ensures that every aircraft cabin we deliver exceeds our customers' expectations as well as our commitment to quality.
BAI: Gulfstream delivers personalised aircraft for every mission. Can you elaborate on that? How involved are your customers in the process?
Neal: Once an aircraft deal is finalised, Gulfstream's interior design team works hand-in-hand with customers to help them realise the vision they have for their aircraft cabin. Gulfstream designers get to know customers personally to help create an interior that will meet all their on-board needs and provide the environment they need. The process begins with determining the primary function of the aircraft — how often will customers be traveling and to where; will the aircraft be used primarily for business trips or family time? Will they travel with children and pets? Will they make many overnight trips, requiring a higher number of sleeping spaces? These are just some of the questions they start with as they guide customers through the interior design process.
"GULFSTREAM'S RESEARCH AND DEVELOPMENT INVESTMENTS HAVE ALSO ENABLED US TO CREATE A CABIN ENVIRONMENT THAT IS THE MOST COMFORTABLE IN THE INDUSTRY. THE GULFSTREAM CABIN EXPERIENCE INCLUDES 100 PER CENT FRESH, NEVER RECIRCULATED AIR, THE LOWEST CABIN ALTITUDE AND THE WHISPER-QUIET NOISE LEVELS, ALL OF WHICH SUPPORT PASSENGER HEALTH AND WELL-BEING."
BAI: Your top three picks from your jets' family that have been received in the best manner by the elite group and what made them the best?
Neal: Thanks to our long-standing business practice of continued investment in developing new technologies and our commitment to continuous improvement, all aircraft models and programmes are seeing great demand. Because the growth of business aviation has evolved so much around the world over the past two decades, to try to single out bestselling models does not accurately reflect the impact of the rise of business-jet adoption over the years. We see great demand around the world for the super-midsize G280; for the industry-leading performance and cabin comfort of the G650 and G650ER; and for our next-generation G500 and G600 and industry flagship G700.
BAI: How do you ensure maintaining the level of standards and the customer trust together?
Neal: Thanks to our parent company General Dynamics, Gulfstream leads the business jet industry in part because of continued investments in research and development. These investments have allowed us to introduce six new aircraft since 2008, including the next-generation G500, G600 and G700 which include the Symmetry Flight Deck, the industry's only electronically linked active control sidesticks and most extensive use of touchscreen technology; and enhanced flight vision system for touchdown and rollout.
"GULFSTREAM WAS THE FIRST BUSINESS-JET ORIGINAL EQUIPMENT MANUFACTURER (OEM) TO OFFER SUSTAINABLE AVIATION FUEL (SAF ) TO CUSTOMERS AND THE FIRST TO OFFER CUSTOMERS A CARBON-OFFSET PRO GRAME"
Gulfstream's research and development investments have also enabled us to create a cabin environment that is the most comfortable in the industry. The Gulfstream Cabin Experience includes 100 per cent fresh, never recirculated air, the lowest cabin altitude and the whisper-quiet noise levels, all of which support passenger health and well-being.

Gulfstream has enhanced its aircraft redesign programme to offer multiple options intended to suit a wide range of owners
BAI: Gulfstream has been focusing a lot on sustainability. How crucial is this programme?
Neal: Sustainability is a top priority for Gulfstream, and, as a result, we are a leader in supporting the business-aviation industry's goals for sustainability. Gulfstream was the first businessjet original equipment manufacturer (OEM) to offer sustainable aviation fuel (SAF) to customers and the first to offer customers a carbon-offset programme. In addition, Gulfstream's large-cabin aircraft were designed with advanced aerodynamics and feature engines with advanced technology, which, combined, reduce drag and increase fuel efficiency.
BAI: What should the market expect from Gulfstream in the future? Any specific new programmes in the pipeline?
Neal: We are always exploring new products and services that will enhance safety, performance and flexibility for our customers. Our focus now is on certifying the G700, continuing to expand the G500 and G600 fleet, and delivering the class-leading G650, G650ER and G280 to customers.