India has taken initiatives in the last two decades that have enabled significant investments that have provided a huge boost to the aviation sector
By SUDHIR S. RAJESHIRKE,


CHIEF OPERATING OFFICER, JETCLUB EUROPE
"IF YOU BUILD, THEY WILL COME"
This business mantra means that if you make an investment in building something that provides value to customers then they will use it and eventually pay for it. Take the case of aviation –India has taken initiatives in the last two decades that have enabled significant investments that have provided a huge boost to the aviation sector. The framework for privatisation of airports attracted investors to invest in infrastructure that created an infrastructure for airlines to expand their capacity and increase market size. As a result quality of passenger experience improved which led to increased capacity and throughput of some of the largest airports. The launch of UDAN provided incentives to airlines to offer seats at discounted rates. This made flying affordable to tier 2 and tier 3 cities thereby opening completely new untapped markets and up-gradation of small airports.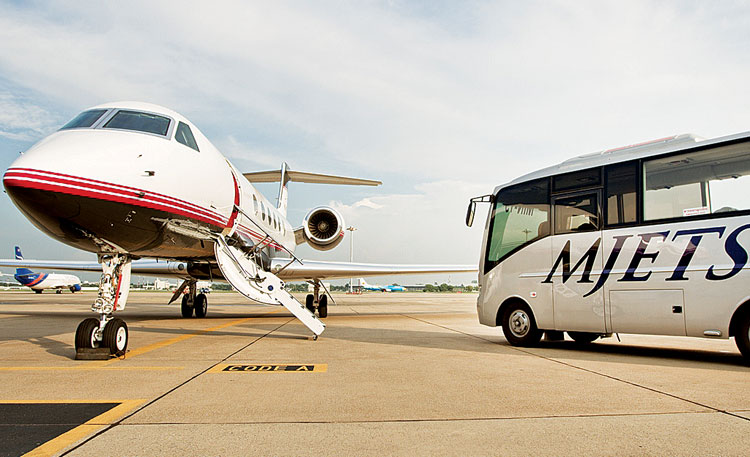 A strong regulatory oversight may be required to ensure that future fractional companies have the right capacity and capability to deliver on fractional services
Hence I have listed four business models that have significant potential to stimulate the next growth of aviation in India and will require changes in regulatory, legal and infrastructure frameworks to allow investments that trigger such growth.
UDAN for Helicopters to Promote Rural Air Mobility: The growth in aviation traffic before UDAN rose between tier 1 cities. After the launch of UDAN's Regional Connectivity Scheme (RCS) in 2016, the initiative helped upgrade tier 2 and 3 city airports infrastructure and incentivised airlines and passengers to travel with the aim of providing air connectivity to 100 unserved and underserved airports in India. However, not all locations in India have the basic infrastructure to build and support a small airstrip. Such locations are best served by helicopters. Helicopters offer the range and capacity to offer aviation services that require operations on short-thin routes with difficult terrains and limited landing and take-off space. Highly dense cities, as well as remote locations, have the necessary infrastructure for helicopter operations. But, just as any form of aviation service, helicopter operations need to be subsidised through scale. Meaning, shortthin routes in north-eastern regions good enough to provide eighty per cent capacity (4 of 5 seats in a single-engine helicopter) on helicopters need to be identified with sufficient latent demand for daily high frequency helicopter shuttle services. Helicopter capacity can be sold on a per seat basis thus reducing the cost of flying on per passenger basis and then further subsidized through Government incentives such as that provided for UDAN's RCS services.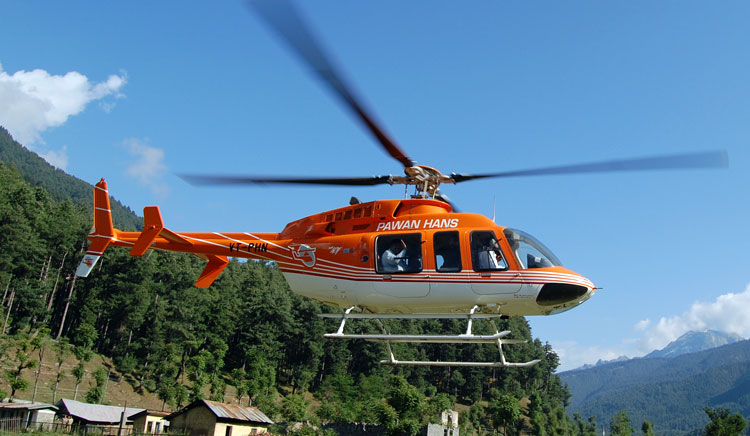 Not all locations in India have the basic infrastructure to build and support a small airstrip; hence are best served by helicopters
Urban Air Mobility (UAM) and Air Ambulance Services: 'Ondemand aviation' aviation needs strong operational support such as infrastructure (airport parking slots, rooftop helipads etc), skilled professionals (engineers, pilots, operations specialists) and regulatory support, which can provide quick approvals for on-demand transportation. Such strong operational and regulatory platforms will create the base for future aerial transportation systems. There is a possibility that in the next five to six years we could see the deployment of pilot programmes for intra-city aerial travel by air taxis. Such transportation systems will require infrastructure such as designated locations to take off and land on building rooftops, regulated air transportation management systems, skilled professionals (air taxi pilots, engineers, operations specialists etc), navigational support and most importantly, balanced regulations.
This infrastructure will also support a large helicopter air ambulance market which will use the same operational network as that required for urban air mobility services.
HELICOPTER CAPACITY CAN BE SOLD ON A PER SEAT BASIS THUS REDUCING THE COST OF FLYING ON PER PASSENGER BASIS AND THEN FURTHER SUBSIDIZED THROUGH GOVERNMENT INCENTIVES
Supporting these massive and operational intensive markets will require the creation of 'Tiger Cells', teams with knowledge of industries, regulatory and legal frameworks, within the Ministries for recommending the right approach for bringing such business models to life.
Aircraft Fractional Ownership: This globally popular model allows users of business aircraft to significantly reduce their cost of acquisition by only purchasing a share in an aircraft commensurate to their annual usage instead of purchasing the whole aircraft. In addition, owners only share a fraction of the operational costs commensurate to their aircraft usage. Yet, the fractional owners have complete freedom from the operational and regulatory hassles of running specialised and complicated aviation operations which they are required to do now. However, the current regulations and legal frameworks require changes that allow the following:
Recognition of multiple owners on the same aircraft
Depreciation on part ownership of an aircraft asset
Recognition that owners and operators can be separate entities for commercial business aviation operations
Secondly, we require a significant change in how business aviation companies in India need to focus on operations for delivering a unique ownership experience. Offering fractional ownership services requires not just a legal framework under which operations are carried out but also a strong focus on meeting customer commitment over a long period of time. Hence a strong regulatory oversight may be required to ensure that future fractional companies have the right capacity and capability to deliver on fractional services.
Airport operators need to develop the infrastructure first to explore the market where a huge latent demand exists
Fixed Base Operations (FBOs): Increase in business and other forms of on-demand aviation also increase the possibilities for new businesses such as fixed based operators (FBO) which number less than five in India. USA has 3,000 FBOs in the US, generating more than USD 15 billion in annual revenue. Even a small possibility of establishing an FBO industry which is one per cent of India's airline industry would mean a business revenue potential of approximately $100 million or 700 plus crore. This is again a sizeable market.
THE LAUNCH OF UDAN PROVIDED INCENTIVES TO AIRLINES TO OFFER SEATS AT DISCOUNTED RATES, MAKING FLYING AFFORDABLE TO TIER 2 AND TIER 3 CITIES
Business aviation users continue to insist on seamless entry and exit experience while using on-demand service as this saves almost 70 per cent of pre-departure and post-arrival times. When there is no such differentiated experience, then they are discouraged in even using such a service. Hence airport operators, both private and AAI need to develop the infrastructure first to explore the market where a huge latent demand exists.
An exclusive business aviation terminal at IGI Airport, Delhi and an FBO created at Ahmedabad airport will help grow business aviation as travelers will experience the value that such a seamless air travel experience offers. The FBO model should also encourage new airport operators in India such as Adani Airports and Zurich Airport to develop such FBOs at the airports under their management or concessions.
All the above business models require not only a strategic overview of the future of aviation, but also a commitment to do what it takes to make things happen. In this regard, The Ministry of Civil Aviation can champion the next stage of growth in the above four innovative areas by leveraging the knowledge and experience of industry professionals and of the knowledge of various other Ministries to create legal and operational frameworks to support such innovative business models.