Speaking at the 6th edition of BizAvIndia Conference, organised by the Business Aircraft Operators Association (BAOA), Rohit Kapur, President, JetHQ Asia, shared some pain points and challenges of doing business in India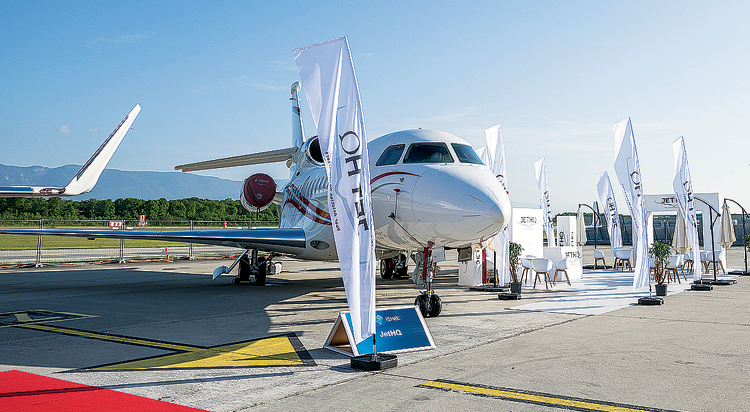 GA and BA in USA are treated differently versus the treatment this industry receives in India
India is largely perceived as a very difficult market to do aviation business. The industry is witnessing growth and better understanding attention from the authorities as well as customers. "Every deal that I do with a US company is in four weeks and every deal that I do with an Indian company is nothing less than six months; so here are some things I have picked up which I feel are achievable and should be taken up. These are some low hanging fruits of how to make life easy for an operator, for an MRO, for a seller, a buyer," he remarked.
IMPORTING AN AIRCRAFT
One of the first things anyone wants to do is import an aircraft in India. The entire process of getting an NOC is huge. Not only getting the NOC but the process of sending money out of India to buy an aircraft is so complicated that it just forces the person to bend the rules and go around. For example, the Reserve Bank of India (RBI) allows you to buy aircraft & send advance money upto $50 million without taking a bank guarantee. However, there's one little tweak, you cannot send that money to Escrow, you have to send it directly to the person you are buying it from. Now this works when you are dealing with OEMs and buying new aircraft but every pre-owned transaction globally happens through Escrow. Out of ten deals that are done in India, three are with OEMs and seven are with pre-owned industry; 70 per cent of the business is being done in the pre-owned industry. Now every guy who has to send money to Escrow has to go to RBI; ask RBI's permission which may take two weeks, four weeks, six weeks, etc and by the time you are able to send out money the aircraft that you were going to buy is often gone. It's a seller's market anyway; if you want to buy an aircraft, you have to move now.
GETTING A PARKING SLOT
DGCA asks to get a parking lot. However, my question here is why does a General Aviation/Business Aviation (GA/BA) aircraft need a parking slot? Unlike a commercial airline, the business aircraft will be all over the country. It's unnecessary and even if it is needed, the process can be shifted to online. Allow the company to pick the parking slot anywhere in the country. I am GA/BA operator, I have to operate all over the country; I don't have Delhi as my base or Mumbai or Pune. Allow me to pick up any parking slot. You want to put some riders, say okay if I have taken Kochi as my parking slot, I must make sure my aircraft is parked in Kochi airport atleast 30 days in a year so that Kochi airport doesn't lose revenue. Additionally, there should be some sort of a via media that can be worked out as opposed to the operator having to run around to airport directors for parking slot.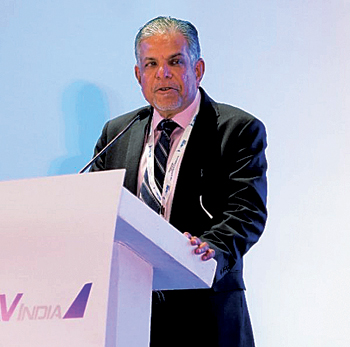 Rohit Kapur sharing his analysis of the Indian market at the BAOA Conference
FATA
GA needs foreign pilots because we don't have qualified pilots especially for newer kinds of aircraft. Finding a qualified pilot and bringing him to India is easily a four months process. If I need a pilot, I have to look for one; take his security clearance, all of which needs three months. Additionally, while I am taking his security clearance, I have to pay him a retainer. I pay him a monthly retainer/weekly retainer, then once he comes in, I have to take him in on an employment visa. There's a whole another process of employment visa. Now once he is in India, he goes to DGCA (Directorate General of Civil Aviation) for oral test. If he fails in that, he returns to his country. If he passes, you tell him to come back in three months for a written test. Instead of that, why can't we have him in the country for atleast a year or set up a process of an online examination which he can do even before he comes in. The whole world does it, FAA (Federal Aviation Administration) does it; why can't we say here is a form; fill it; you'll have to pass this before you are even allowed to come in, then when you come in, we will take an oral test and done. Then after one year if he continues, take the test again but atleast allows him that much continuity.
CROSS UTILISATION OF THE PILOTS
Private pilots cannot be cross utilised into NSOP (Non-Scheduled Operators); NSOPs can't be cross utilised into Private. However, we can have some levels in place that allow pilots to be cross utilised while ensuring all the rules are followed. It will only help the industry & will also bring down the cost. We need collaborative systems going ahead.
ISSUE OF EXAMINERS & INSTRUCTORS
Globally, it is not really required for a TRI or a TRE to get his examination on a type of aircraft as long as he is an instructor and qualifies to fly an aircraft. Instructing is an art and is a learnt skill. It doesn't necessarily have to pertain with A type of aircraft or B type of aircraft. It is an art of teaching and if one is qualified for that art of teaching, he can do it on a Cessna or on a Hawker. If I am qualified, I should be allowed to move from one type of aircraft to another atleast as an instructor without having to go through a DGCA for that particular type of aircraft.
ACCEPTANCE OF TYPE CERTIFICATION
The process of acceptance of type certification also needs to be made simpler. It is so confusing to know which aircraft can I bring in India, that is type certified. Another pain point as a person who is dealing with import of aircraft is getting temporary Indian registration of an aircraft imported while it is not in India. It's so difficult to get temporary Indian registration on that aircraft so what most people do is we go in for an interim registration but there again it's a huge process to get interim registration to fly to India. There are DARs, Designated Air Worthiness Inspectors around, in different locations across the world who are FAA authorised. We instead only have a DGCA rep to be taken to that country. It's a very long, time consuming process, one has to go through five layers. So, we must look at making it a simpler process to remotely inspect the aircraft. COVID times have taught us to do a lot of things remotely. You can check all the documents; allow the aircraft to fly, and once it is here, then look into it more but do away with this whole system of doing an interim registration.
18 YEARS LIMIT
Every aircraft which comes to the country is certified by DGCA. How is an aircraft which is 18 years old better than an aircraft which is 19 years old? Every aircraft that flies in the US is about 20-25 years old; that's the average age. We have restricted ourselves with this 18-year-old restriction on the aircraft, we have restricted the choice of aircraft people can buy, and it also brings up the cost of operation. If you are buying within India, it can be 30 years old because it has DGCA oversight but if you are importing through offset, it can't be more than 18 years old; this just complicates the process.
GROUND HANDLING
There are number of airports who have one person sitting there calling himself the designated ground handler of that airport. Monopolising the whole thing gives you sub-standard services but charges you anything he wants. Why can't we have proper policies and make sure monopolistic situations do not exist.