As the BA/GA industry in India continues to expand, it is focusing on better rules, regulations, and policy frameworks. Globally, the industry is also focused on innovative mobility solutions, especially with respect to environment and sustainability.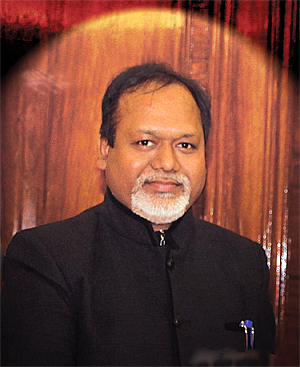 Dear Reader,
We are living in transitional, challenging yet exciting times. The pandemic that swept the world with anxiety, left major changes, some of which have made way for awareness. This awareness has specifically proved to be a ray of hope for the business aviation industry.
In an article in this issue, Bobby Chadha highlights the significant impact that the pandemic has had on the General Aviation business. He stresses the need to reassess the state of India's Private Aviation industry and how crucial foreign business investment is for India's economic growth which makes it vital for India's policymakers to focus hard on developing a safe, dependable, and robust world-class Business Aviation industry in India.
This edition features a detailed interview with Group Captain Rajesh Bali (Retd), Managing Director, BAOA who shares an all-round picture of the GA/BA industry in India, the work that the association is doing right now with the government, and what the future looks like. Over the last decade, BAOA has established itself as an important and valuable part of the aviation stakeholder chain. He talks about some of the major challenges including the rulemaking process, the tariff, security concerns as well as the utilisation rate and how these are being addressed.
Air Marshal Anil Chopra (Retd) talks about the safety management system and flight risk assessment tools in his article. The risk needs to be tackled at three levels - aircrew, flight environmental, and onboard equipment, he notes. Safety Management System (SMS) has to be ingrained into the organisational flight and ground safety culture.
With clear sustainability and net-zero carbon emission goals already set by the industry, the focus is on developing clean propulsion solutions for the new-age aircraft. An estimated, more than 400 companies are currently involved in some aspect of Advanced Air Mobility, from developing electric vertical take-off and landing (eVTOL) vehicles and the innovative propulsion systems that will power the next generation of aircraft. In an article courtesy NBAA, the latest developments on this front are covered.
Another article also paints the landscape of an electrified future in the industry. As fuel prices spike up and the concerns around the same continue, electric and other alternative technological advancements are coming to the forefront. Many such displays and deals were also witnessed as part of the Farnborough International Show 2022, also reported in this edition. When it comes to innovative technology, Gulfstream Aerospace has become almost a synonym for it. A detailed report profiling the company's fleet is included in this issue.
All this and much more in this issue of BizAvIndia.
Welcome aboard and we wish you many happy landings!