SP Guide Publications extend a very warm welcome to Ajay Shah, the new President of BAOA. Ajay is a veteran and has more than 30 years of management experience in the defence and civil aviation industry. He is very well known in the BA/GA fraternity and we wish him great success in all his endeavours!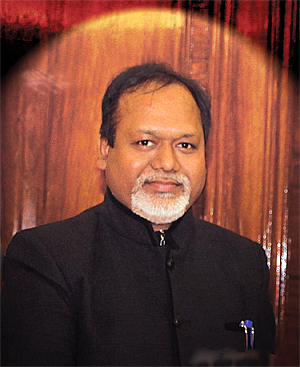 Dear Reader,
The lead story in this issue is a First and Exclusive interview with the Ajay Shah, the new President of BAOA. On behalf of the entire Governing Body of BAOA, he also assures all BAOA members and the industry stakeholders that BAOA is continuously pursuing the issues of rationalisation of the ground handling charges at various airports for small aircrafts of NSOP/GA with the Ministry of Civil Aviation, asking for IGST for import under non-commercial category to be rationalised to 12 per cent from the existing 28 per cent slab, and that there will be no letup in the ongoing efforts to ensure sustainable and optimal growth of GA/BA industry in our country. He talks about other BAOA goals, the industry requirements, expected trajectory of the industry and some BizAv trends.
"A regulator should act as a parent to the industry. They should provide wisdom and foster a flourishing environment while advising on harmful risks that may arise", says Laila Bin Hareb Almheiri, UAE's former Assistant Director General of the General Civil Aviation Authority (GCAA), speaking to BizAvIndia on the sidelines of MEBAA 2022. Throwing light upon aviation regulations and regulatory bodies, she talks about the role of regulators, General Aviation & Business Aviation as well as about future aviation i.e. hybrid and electric. The 9th edition of the MEBAA Show welcomed close to 10,000 attendees, 118 exhibitors and 16 aircraft on static. Held at Dubai Airshow site (DWC), with attendees and exhibitors from 95 countries, this edition featured discussions on topics like future aviation, digitalisation, emerging markets, regulations, block chain, AI and crypto-based payments, etc. A detailed report on the same is included in the issue. In another exclusive interaction with BizAvIndia, Scott Neal, Senior Vice President, Worldwide Sales, Gulfstream shares the details of the G700 including the signature Gulfstream cabin experience and other unique and innovative features of the aircraft. Two fully outfitted G700 test aircraft are also being showcased to customers across 20 cities and six continents. The strategic route of the G700 world tour reflects the strong demand being seen in established and in growing markets. A report on the G700 world tour is also included in the issue.
There is great hype surrounding the pending implementation of aircraft fractional ownership model in India. Sudhir S. Rajeshirke, writes about choosing the right fractional ownership programme and the need to carry out a thorough due diligence of the fractional operator. In another positive step forward for GA/BA in India, Mumbai airport unveiled the newly renovated General Aviation terminal facility for private jets, spread over 753.26 sq.mt. that can handle over 50 passengers every hour. Glimpses from the terminal are also included in this edition.
All this and more in this issue of BizAvIndia.
Welcome aboard and we wish you many happy landings!