| | |
| --- | --- |
| | By SUDHIR RAJESHIRKE |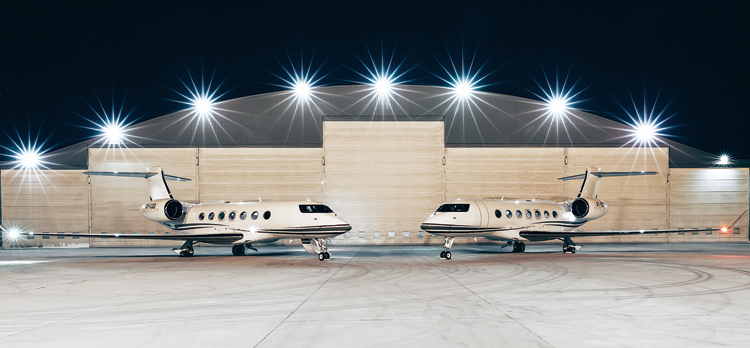 LEADING AIRLINES, LIKE QATAR AIRWAYS, PRIORITISE ASPECTS LIKE DIVERSE CHARTER OPTIONS AND FULL COMMITMENT TO PROVIDING A FLAWLESS TRAVEL EXPERIENCE TO THEIR PREMIUM CUSTOMERS
Airlines, especially the full service ones, are constantly seeking to innovate themselves by providing value added services to the upper end of their customer segments i.e. the first and the business class passengers. As a thumb rule, airlines cover their operating costs by selling economy class seats and make margins on the business and first class seats. Product and service differentiation therefore becomes very critical to attracting premium passengers. Airlines are therefore constantly pushing the envelope to enhance first and business class customer experience by providing almost close to bespoke experiences.
However, a key service gap exists today. First and business class passengers prefer continual high end travel experience. This experience usually breaks when such passengers transfer from a long-haul premium airline and transfer to a regional airline towards their final destination, to a tier 2 or tier 3 city where airlines cannot provide such premium services. Thus, the premium passengers alighting from their first or business class suites are often huddled into a regional jet with cramped economy class configuration when traveling to their next destinations.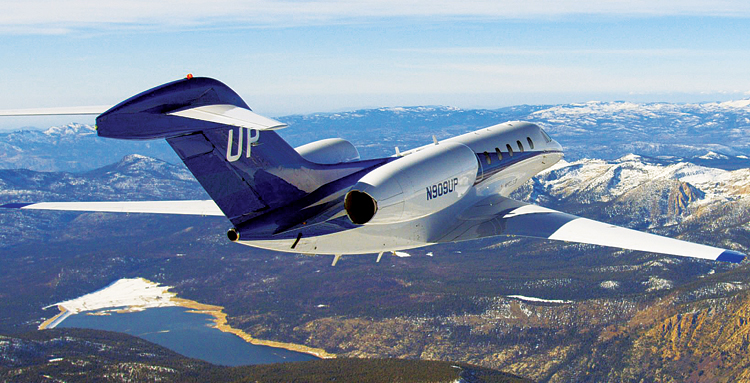 DELTA PRIVATE JETS AND WHEELS UP HAVE COMBINED TO CREATE ONE OF THE WORLD'S LARGEST FLEET OF NEARLY 200 PRIVATE AIRCRAFT
Therefore, a fast emerging business model to fill this service gap is needed for an airline to provide air charter services to seamlessly connect their international premium passengers to their onward destinations while providing a bespoke air travel experience. Airlines have engaged in various business models to integrate their airline-charter operations.
The first model is having an in-house fleet of business aircraft. Qatar Airways has a business jet subsidiary Qatar Executive which has its own fleet of Gulfstream and Bombardier business jets. Qatar is able to provide ultimate luxury experience at the highest level by providing a personalised experience wherein a first or business class passenger can seamlessly transfer, say from a long distance Qatar Airways flight, to a Qatar Executive charter flight and continue her onward journey towards a destination where commercial airline services may not be available.
AIRLINES ARE REVOLUTIONISING PREMIUM TRAVEL BY SEAMLESSLY CONNECTING INTERNATIONAL PREMIUM PASSENGERS TO THEIR ONWARD DESTINATIONS WITH BESPOKE AIR CHARTER SERVICES, FILLING A CRUCIAL SERVICE GAP IN THE INDUSTRY
Qatar has gone further and has invested in JetSuite, USA and will use their charter or shuttle services to connect their hub passengers onwards to their regional North American cities. This model requires an airline to carefully choose a charter services partner which can provide the same or equivalent level of service quality.
Second model is for an airline to engage into a joint venture with an air charter services company. This model has been followed by ANA and Sojitz. Under this model, these two companies will create a subsidiary company. ANA has tied up with Honda Aircraft Company to use HondaJet for its charter service operations. In this model ANA will use its extensive network and reservation systems to carry passengers from Japan through long distance scheduled services and will use a fleet of HondaJets based in Europe and North America to connect its hub passengers to regional cities. Sojitz, a leading business aviation company in Japan will provide charter operations expertise to the venture.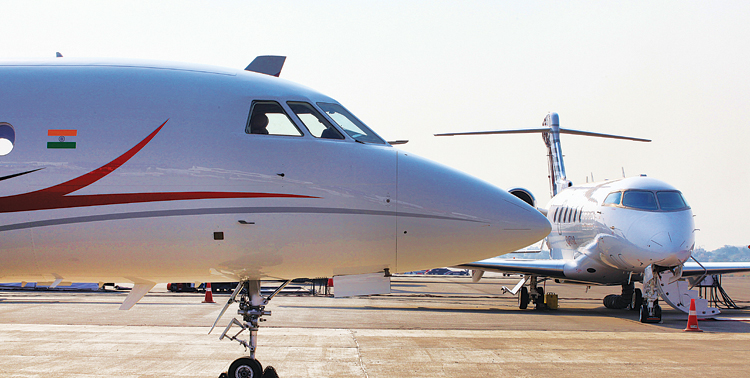 PASSENGERS SHOULD BE ABLE TO SEAMLESSLY BOOK THEIR ONWARD CHARTERS THROUGH THE AIRLINE BOOKING SYSTEM
As airline and charter service providers partner in various forms, the following five aspects of the business need to be carefully considered for successful operations:
Seamless booking integration: The booking, whether online or whether through travel agents, especially for target customers who are first or business class travelers, should be seamless. The option to book an air charter service for onward connecting flight from the hub destination of the airline should be integrated within the airline's booking system or the travel agents' GDS system.
Charter options: The airline should develop partnerships to provide options to charter various segments of business aircraft. Premium travelers may not want to hire an entire Gulfstream for their onward journey but may opt for an efficient light or very light jet. The airline should be able to provide aircraft options to its customers.
Service quality: Airlines can extend the same high quality service provided on their premium service to their in-house charter fleet. However, if an airline has a joint venture or service agreement with a third-party air charter service provider then overseeing the service quality control of the charter operations becomes the responsibility of the airline. For an airline it would be a better option to not provide charter service rather than agitate their premium customers by putting them on a thirdparty charter service which does not deliver on service quality.
Operational integration: Premium customers pay for charter services for travel convenience and superlative experience. Therefore, airlines will have to tightly integrate their integration with charter operators to provide hassle free travel experience to its customers. For example, for a passenger arriving from a foreign country, the luggage has to be identified and transferred from the airline to the domestic air charter flight, the boarding passes need to be issued for charter flight and a seamless transfer of passenger needs to take place from the airline to the chartered flight while completing the customs formalities. Hence the operational systems of the airline and air charter firm have to be well integrated to provide a seamless transfer and travel experience.
Key ownership for service quality: The airline is the key customer owner. Hence any issue with regards to pricing or service quality of the air charter services, whether provided by an in-house firm or through an air charter service partner, has to be resolved by the airline. If the airline does not take ownership of customer complaints, then there is a huge risk that the customer may be lost even though the airline may not be at fault.
BY PARTNERING WITH CHARTER SERVICE PROVIDERS OR ESTABLISHING INHOUSE CHARTER FLEETS, AIRLINES LIKE QATAR AIRWAYS AND ANA ARE OFFERING ULTIMATE LUXURY EXPERIENCES, ENSURING PREMIUM TRAVELERS ENJOY UNINTERRUPTED HIGHEND TRAVEL FROM START TO FINISH
Hence it is very essential that the airlines extending their services to air charters need to get the experience right for their most premium customers through right partner due diligence and tight operational integration. This model could become the key differentiator for many full service airlines that are constantly trying to distinguish themselves from the hyper competitive airline companies.
CHARTER CONNECT OF LEADING AIRLINES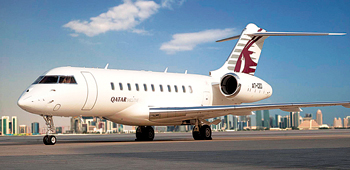 Qatar Executive: Qatar Executive is the private jet charter division of Qatar Airways Group. Headquartered at Doha International Airport, luxury jet services are available for worldwide charter on board the operator's wholly-owned business jet fleet. Enhancing the comfort and well-being of their passengers throughout their journey is paramount. Thus, Qatar Executive has introduced a new Air Ionisation System on its state-of-theart G650ER aircraft. Qatar Executive continues to adopt and introduce meticulous on-board safety measures which offer an unparalleled private jet experience each time.
Aircraft: Gulfstream G650ER, Bombardier Global 5000, Airbus ACJ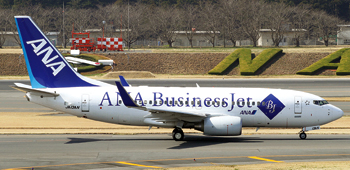 ANA Business Jet: In 2018, ANA and Sojitz, announced that together they will establish a new company offering charter flights by private jet, ANA Business Jet Co., Ltd. The new company offers passengers direct flights from Japan and also flights connecting to scheduled ANA services mainly bound for North America and Europe. The service drastically shorten travel time and allow passengers to travel in comfort and with privacy. Utilising the strength of ANA's global network and Sojitz's expertise in travel by private jet, the two companies offer a new and enhanced traveling experience to its passengers.
Aircraft: Bombardier Global 6000, Gulfstream G650, Dassault Falcon 7X, Bombardier Challenger 350, Gulfstream G280, Dassault Falcon 2000, Honda Jet, Citation Mustang, Embraer Phenom 300, Bombardier Learjet 75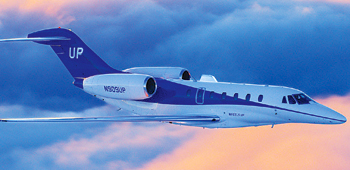 Wheels Up: In January 2020, Wheels Up, the leading brand in private aviation, and Delta Air Lines closed on their previously announced groundbreaking transaction and partnership agreement. The closing officially combined Delta Private Jets (DPJ) with Wheels Up creating one of the world's largest owned and managed fleets of nearly 200 private aircraft, ranging from the King Air 350i to large-cabin jets. With this expanded private fleet and access to Delta's global network, Wheels Up is strategically positioned to fulfill every travel need of its members and customers.
Aircraft: King Air 350i, Citation Excel/XLS, Citation X, Citation Encore+, Citation CJ3+, Hawker 400XP, Dassault Falcon 2000, Bombardier Challenger 604, Gulfstream GIV-SP, Gulfstream G450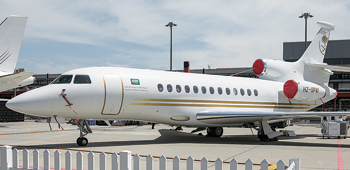 Saudia Private Aviation: Saudia Private Aviation (SPA), a subsidiary of the Saudia Group is a leading provider of luxury aviation and ground handling services. It has achieved the second phase of the International Business Aircraft Handling (IS-BAH) certification. This standardisation is designed to enhance the safety and efficiency of business and ground-handling service providers for General Aviation, and contributes to the implementation of industry best practices to meet or exceed customer expectations. In line with the Kingdom's Vision 2030, Saudia Private Aviation continues to lead the way in providing integrated services, and for Saudi Arabia to be a global hub in the business aviation industry.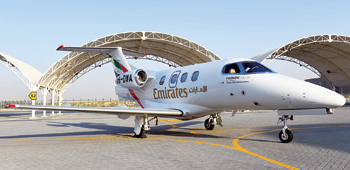 Emirates Executive: Whether you're travelling with colleagues or with family, Emirates Executive will take their exceptional service to the highest level to fly you around the world. Fly up to 19 guests in the utmost comfort of their customised A319 aircraft with the flexibility of private jet travel. Reach destinations within an eight-hour non-stop flight from your chosen departure airport. With Emirates Executive, you have the highest standard of world-class service on your private flight with multilingual cabin crew available at your convenience.
Aircraft: ACJ 319

Sudhir Rajeshirke is a Business Aviation evangelist and an experienced aviation professional in areas of new ventures and branded products and services.