What the new RCS would need for success is the demonstrated 'desire', through effective implementation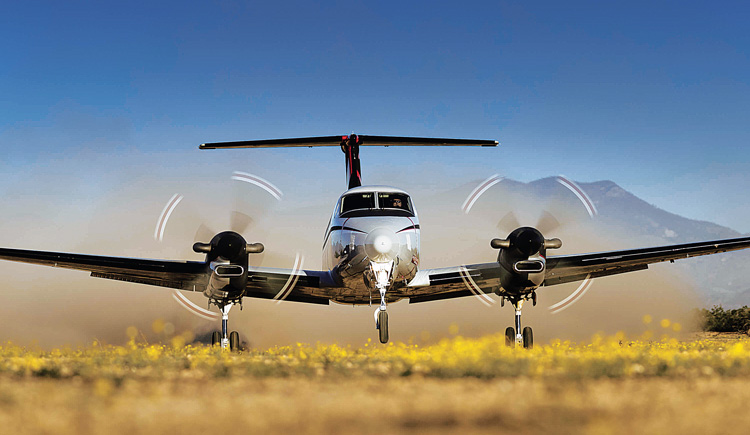 The draft Regional Connectivity Scheme (RCS) was issued on July 1, 2016, and the finalised RCS is expected to come out anytime. It is for the first time that a very robust collaborative approach has been followed by the Ministry of Civil Aviation (MoCA) before issue of the final policy. Never before all the stakeholders got invited to discuss each page of RCS in the presence of the media. The open-discussion session, that was conducted by the Civil Aviation Secretary himself, showed a genuine collaborative approach adopted by MoCA before finalisation of RCS. This should have greatly encouraged operators and warmed the hearts of aviation experts in the country. This is the time to remember that all great policies need very close monitoring and implementation to achieve the desired results. The challenges that lie ahead for effective implementation of RCS would demand diligence and dedication from all – operators, DGCA (Directorate General of Civil Aviation), AAI (Airports Authority of India) and MoCA.
Identification and Development of RCS Routes
Keeping in mind the unsuccessful attempts by some state governments in the past to develop regional routes, there is a need to exercise prudence and learn from earlier experiences. RCS is a 10-year plan with estimation that each route would become self-sustainable within three years. Therefore, any RCS operator would have to prepare business plans for achieving 'nil VGF' (Viability Gap Funding) requirement starting from second year of operation on a route. The RCS provides for tapering of VGF from second year onwards, if passenger load exceeds 90 per cent during the first year. DGCA, on its part, has to soon come out with compatible and proportionate regulations to facilitate small aircraft operations. It has to completely overhaul the existing big aircraft and 'airline-specific regulations' and 'approval/certification processes' to facilitate Scheduled Commuter Airlines (SCA) and Non-scheduled Operator Permit (NSOP) operators to maximise utilisation of their aircraft and spend minimum time on ground to meet some of the existing cumbersome and irrelevant processes. AAI should no longer accept the position of a sleeping partner at big airports being run by private airport operators under PPP (public-private partnership) model. In the beginning, most of the RCS routes are going to be operated between metros and remote RCS airports.
AAI, being the Implementing agency for RCS, has to make sure that SCA and NSOP operations are facilitated in terms of slot timings and self-ground handling/self-maintenance at all major airports. The responsibilities and liabilities being the same for all public air transportation operators – airlines, SCA and NSOP – there is no reason to deny freedom of managing own operations, at all airports, to SCA and NSOP, being part of same public air transportation system as the airlines. MoCA has the major role in implementation of RCS. It needs to establish a Joint Working Group (JWG), comprising all stakeholders, as part of finalised RCS to closely monitor implementation phase and simultaneously address all pending issues regarding regulatory regime governing small aircraft operations and, ambiguity in deciding aeronautical charges at major airports, as referred to it by the Airports Economic Regulatory Authority (AERA). Most importantly, it needs to be ensured that eGCA project get implemented as per the target date of December 31, 2016, as envisaged in the National Civil Aviation Policy (NCAP) 2016.
Role of NSOP in RCS
As is the case world over, non-scheduled operations are precursor to any scheduled flights on a route. This is not going to be any different in case of RCS flights through small aircraft. Thus, there is a need to treat NSOP operations in India at par with SCA, with the only exception of 'no VGF' eligibility. The role of NSOP in connecting remote areas and conducting regular flights to support medical emergencies/disaster-relief/tourism, can never be understated. Many existing NSOPs are likely to opt for SCA operations and actively participate in RCS. Indian emerging economy would usher in entrepreneurs who would make India an aviation hub during the coming years. As our Prime Minister often mentions, India has "democracy, demographics and demand" to ensure robust economic growth. What the new RCS would need for success is the demonstrated 'desire', through effective implementation.