Founded in 2009, Arrow is a significant provider of business aviation services, including sales, charters and operational management programmes. Headquartered in New Delhi with additional offices in Mumbai, Kolkata and in Sharjah, UAE, Arrow is well positioned to meet with prospective operators in the region. The Managing Director of Arrow Aircraft, Rohit Kapur, tells BizAvIndia about the market potential of the Twin Otter series in the region.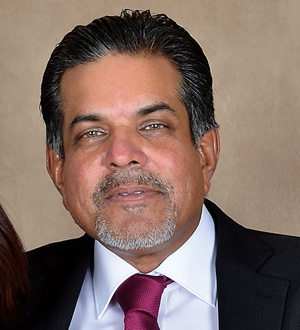 BizAvIndia: You recently partnered with JetHQ for Twin Otter promotion in India and Sri Lanka. What is the market potential in these two countries for an aircraft such as Twin Otter?
Rohit Kapur (Rohit): The potential is substantial considering that regional connectivity is skeletal and there is need to connect Islands of Andaman and Nicobar. There is a push for regional connectivity as per the National Civil Aviation Policy which is welcome. The draft Civil Aviation Regulations (CAR) by the Directorate General of Civil Aviation (DGCA) for scheduled commuter airlines envisages only multi-engine aircraft to be used and there is a distinct advantage in using aircraft under MTOW (maximum take-off weight) of 5,700 kg as it eases the operations and makes its cost-effective. Also, presently, only one-fourth of the existing airstrips are being utilised today and there is impetus to make the balance airstrips operational.
Twin Otter is the most versatile aircraft that matches the operational aspiration of regional connectivity in India as it is the only aircraft which can carry 19 passengers and is under MTOW 5,700 kg. The aircraft can be used from airstrip and waterdrome. It has an amphibious configuration option. It has easy convertibility from a passenger configuration to a cargo carrier configuration. Besides, it has an option of an air stair door and a baggage compartment door side by side, effectively making it a very wide door. The aircraft's STOL capability to land at airstrips as short as 1,200 to 1,500 feet is a plus point.
BizAvIndia: What markets will you be mainly addressing— will it be tourism, charter operations, search and rescue, or cargo?
Rohit: Twin Otter can be used for remote connectivity; short haul cargo, especially for perishable items, FMCG; cargo connectivity to remote inaccessible regions like Arunachal, Mizoram, Nagaland, remote islands like Andaman and Lakshwadeep; short haul emergency medical services operations; island hopping amphibious operations; special mission operations for Coast Gaurd (surveillance, oil spillage, search and rescue) and also special mission operations for the Airports Authority of India (AAI).
BizAvIndia: Seaplanes have been excluded from the draft Regional Connectivity Scheme as of now. Will that be a hindering factor?
Rohit: No, it should not be a hindering factor as this is only one of the roles of Twin Otter, however it is understood that a separate policy/scheme is being worked out for seaplane connectivity.
BizAvIndia: What are the advantages of a seaplane over a fixed-wing or rotary that you would be promoting in the Indian market?
Rohit: The importance of connecting Indian islands (Island Hopping) both in the Bay of Bengal and the Arabian Sea cannot be undermined. Presently, the same is being executed by helicopters which have their own limitations in terms of passenger capacity, avionics and range. Normally the helicopters do not perform night operations, whereas the seaplane equipped with appropriate avionics would be able to land even in night conditions. The other major advantage would be that the seaplane can be deployed for search and rescue and causality evacuation at sea from distressed vessels as also transfer of stretcher borne patients from island to island/mainland.
BizAvIndia: The Twin Otter is said to be a cost-effective aircraft, also having high residual value. Could you substantiate?
Rohit: The Twin Otter series 400 by virtue of its weight category and its passenger carrying capacity is the leader in terms of cost of operation, hence cost per seat is reasonable. The operating costs are less than $850 per hour. The operating costs per hour/passenger work out competitively at $45.
Twin Otter Series 400, the current one in production, is relatively new in the market and hence it would be premature to work out the residual value. Its predecessor Series 300 is much in demand and commands a good residual value.
BizAvIndia: One of the key issues will be availability of pilots to fly such an aircraft. How is this issue being addressed?
Rohit: As the aircraft MTOW is below 5,700 kg, even a CPL holder can be type converted as P1. Given the numbers of pilots in the country today CPL holders far outnumber the ATPL holders. Also this category of aircraft can be flown by Open Rated pilots with just a familiarisation flight. Such pilots are generally experienced ex-military pilots.