The increasing demand that the industry is witnessing, requires enhanced infrastructure, more & better pieces of equipment and a higher requirement of skilled manpower
By Ashish Jaiswal,


Chief Executive Officer,
ModAir Aviation IFSC Private Limited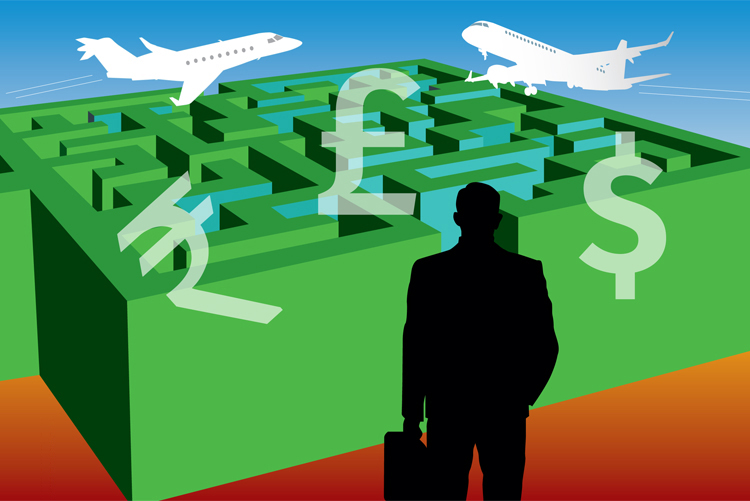 The aviation sector is on a comeback from the post-Covid situations that we faced during the last many months. The new opportunities, new customers and the return of existing customers all contribute to the increase in the business. Additionally, the experience thus far has been very encouraging due to the government initiatives also to boost the aviation sector, whether in terms of issuing new licenses for flying training institutes, development of underserved and unserved airports, new lease to the RCS-UDAN scheme etc have created a high demand for aircraft in the country.
The coming years are expected to see high numbers of aircraft induction and we are poised to cater a significant piece of the pie to the Non-Scheduled Aviation and Flight Training Organisations. With our current focus on aircraft finance and lease to the flight training institutes, we anticipate closing 20 such inductions by the end of the next financial year.
The increasing demand that the industry is witnessing, requires enhanced infrastructure, more & better pieces of equipment and a higher requirement of skilled manpower. However, there are certain areas that need more focus to see the industry grow to its potential, especially the finances and funds that are a major concern for the industry.
FACILITATING FUNDS & FINANCES
The growth of the business aviation industry in India has been hampered by persistent financial challenges. While the non-scheduled business is thriving, there is still a dearth of funds to finance the growing demand for aviation services, particularly with respect to movable property. Despite the opportunities presented by the International Financial Services Centre (IFSC), laws and regulations make it difficult for Indian banks to provide asset financing. As a result, banks currently focus solely on working capital and other fund requirements, leaving a significant gap in the market for asset financing.
Moreover, the high cost of acquisition is a critical factor that adversely affects the growth of business aviation in India, resulting in longer break-even periods and entry barriers. Although the GIFT City project was envisioned as a positive development for business aviation, it is currently adding to the cost of acquisition. Furthermore, Indian businesses are structuring their transactions outside of India, despite the existence of IFSC GIFT City, leading to additional costs.
THE HIGH COST OF ACQUISITION IS A CRITICAL FACTOR THAT ADVERSELY AFFECTS THE GROWTH OF BUSINESS AVIATION IN INDIA, RESULTING IN LONGER BREAK-EVEN PERIODS AND ENTRY BARRIERS
International banks have not yet set up financing systems in India, exacerbating the challenges faced by the Indian diaspora. While orders for aircraft from manufacturers such as Boeing and Airbus are benefiting from the present situation, the immediate benefits to India will only materialise after the fleet comes into operation, which could take months or years. To address these challenges, the government could create a pool of funds or allow for more robust financing systems to cover the gap. Such measures would provide much-needed support for the business aviation industry in India, enabling it to realise its full potential.
FRACTIONAL OWNERSHIP, LEASING & TAXES
The Indian business aviation industry has been eagerly waiting for the implementation of fractional ownership. The benefits it can provide, such as shared investment and depreciation advantages, have been widely discussed. However, the advantages of fractional ownership have not yet been realised in India due to a lack of clarity on regulations and financial incentives. If fractional ownership regulations are clarified, it could encourage multiple companies to jointly fund an investment and share in the benefits.
Joint funding by multiple companies could help alleviate financial barriers to ownership, but clear financial incentives are necessary for fractional ownership to be a feasible investment. Therefore, the announcement of fractional ownership regulations could initiate much-needed momentum in the Indian business aviation industry.
Leasing is also a potential financing option in the Indian business aviation industry that can be explored to support growth. However, the feasibility of this option is dependent on the availability of clean funds and the regulatory environment. Although leasing has been adopted by some players in the industry, the reluctance of bigger players to lease out smaller aircraft may impede the growth of leasing in this market. To facilitate leasing as a viable financing option, policies that support this option should be implemented, and infrastructure should be improved. The establishment of International Financial Services Centres (IFSCs), for instance, can attract more investment and foster the growth of the industry. By fostering an enabling environment, the Indian business aviation industry can leverage leasing to access the necessary capital for expansion and progress.
The Indian business aviation industry faces a demand-supply gap due to high taxes, which impedes its growth. Specifically, the Goods and Services Tax (GST) on aircraft leasing is currently set at 18 per cent, and the applicability of this tax to all forms of aviation requires clarification. In addition, the industry requires policy changes in key areas such as GST, fractional ownership, finance, and maintenance, repair, and overhaul (MRO) to enable its development. The finance aspect, in particular, poses a significant challenge as the high cost of investment deters financiers from providing funds, given the relatively low Return on Investment (ROI). It is imperative that policymakers provide immediate attention and simplification to address this challenge and provide the necessary funds and back support to make the industry viable. Building things domestically, rather than importing them from outside of the country, is essential for the holistic growth of business aviation in India.
INFRASTRUCTURE
The business aviation sector in India has witnessed some progress in terms of infrastructure development, although much remains to be done to fully realise its potential. Despite the growth in the number of airports and passengers, the Indian MRO (Maintenance Repair Overhaul) industry is currently operating at only 15-20 per cent of its capacity. To facilitate the growth of the industry, concerted efforts are needed to establish more MRO shops in the country.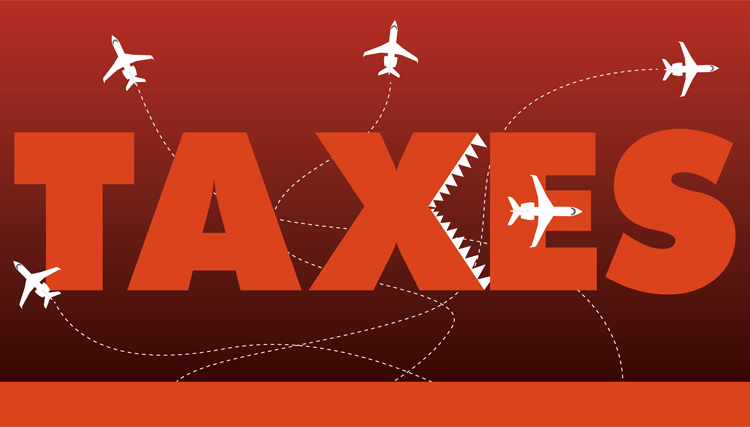 While FBOs (Fixed Base Operators) hold promise as a valuable concept in the Indian market, the industry is not yet mature enough to support it. An increase in corporate travel is necessary for FBOs to become a viable proposition. However, the high cost of setting up FBOs poses a significant challenge, and usage fees alone may not be sufficient to cover the costs. FBOs must also invest in MRO services, lounges, and related activities to become profitable.
The situation with respect to infrastructure in the Indian business aviation sector underscores the need for continued investment and development to ensure its long-term growth and success. By taking appropriate measures to address the challenges facing the industry, India can establish itself as a significant player in the global business aviation market.
THE SITUATION WITH RESPECT TO INFRASTRUCTURE IN THE INDIAN BUSINESS AVIATION SECTOR UNDERSCORES THE NEED FOR CONTINUED INVESTMENT AND DEVELOPMENT TO ENSURE ITS LONG-TERM GROWTH AND SUCCESS
There exists a substantial opportunity for Delhi to emerge as a prominent international hub, particularly due to its strategic location between Singapore and Dubai. Employing a hub and spoke structure and creating beyond and behind connections for international routes can lead to positive growth for the region. The optimisation of bilateral agreements and exploration of potential beyond and behind connections can foster a more efficient way of operating flights. For instance, a code-share agreement was established between American Airlines and Air Sahara for cities around Chicago and Chicago to Delhi several years ago, demonstrating the potential of such connections. Utilising Delhi as an international hub can further enhance these opportunities, particularly with recent infrastructure enhancements and expansion of terminals. Moreover, beyond and behind connections on the East and West side of routes can be leveraged to transport passengers to Delhi and then disseminate them on their own network, along with cities like Hyderabad and Bengaluru.
The aviation industry holds immense potential for innovation and optimisation, which would necessitate collaboration among airlines and airports, as well as further research and structuring to explore these opportunities.

ModAir Aviation IFSC Private Limited, is one of the leading Leasing and Finance Companies based at IFSC GIFT City, Gandhinagar, Gujarat. (Thoughts of Ashish Jaiswal were put on paper by Ayushee Chaudhary, Principal Correspondent of SP Guide Publications, to bring you this article).