Held as a standalone event, this year's BizAvIndia conference was attended by a large number of Business Aircraft Operators Association (BAOA) members, Aviation specialists, OEM representatives as well as government officials from MoCA and DGCA.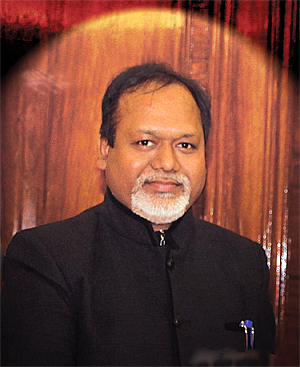 Dear Reader,
India's growth story of becoming a $5 trillion economy by the year 2028, is awe-inspiring as envisioned by the Prime Minister Narendra Modi. The country's business aviation industry, which contributes its role into nation-building, employment, process of economic growth, is still awaiting its turn to be on the track of progressive growth. Strained by one of the highest levels of taxation, line-up of unfriendly rules and restrictions, discouragement factors for private aircraft purchases, infrastructure limitations and lack of minimum number of FBOs in the country, the industry is struggling to get its due. The silver-lining in form of certain positive outcomes achieved by BAOA however indicates on the light of other side of the tunnel.
During the seminar BizAvIndia organised by BAOA, last month, the attendance included a good mix of operators, government representatives and various stakeholders. Crux remained that unless and until the rulebook is followed systematically as per Pankaj Joshi (Bajaj Auto Aviation Head), problems are not likely to go away. The government representatives on other hand conveyed a sense of assurance to the audience. GMR, one of the leading airport companies in India also communicated their intent towards the upcoming infrastructure contributions for the industry.
Today, the country witnesses its airlines (scheduled operators) placing orders for 100s of aircraft while the industry (non-scheduled operators – NSOP) finds it difficult to go for even single digit aircraft purchases. Once this stark anomaly starts getting reduced, the country will witness very vibrant and very enthusiastic industry poised to deliver even larger roles in the interest of the country. Until then BAOA and the industry will have to continue restless efforts towards this direction.
At this occasion, I get reminded with the statement of Ali Alnaqbi, Founder Chairman of MEBAA, he echoed during MEBAA held in December 2022 "you must shout out, you must scream out to get your place in the overall scheme of progress. If you do not do so, you will never be heard and you will have no scope of any growth and any progress". Interestingly this statement belongs to the country / region (UAE and Middle East) which already continues witnessing spree of growth factors and the continuing happily conducive business environment for the industry. This clearly indicates that any rare scope of complacency can always be counter-productive. Always better to continue fight even if the reasons are not plenty.
We at SP's wish our friends within business aviation fraternity 'The Best' as always and indeed look forward to the brightening process of future, together!