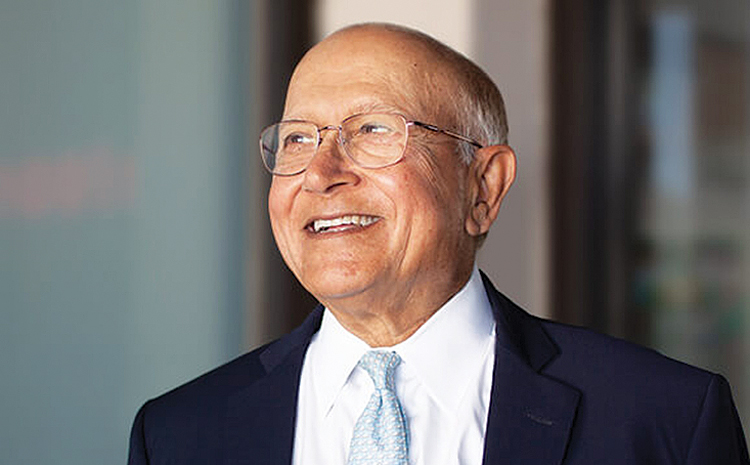 Chairman of JetHQ, Ted Farid
Ayushee Chaudhary (Chaudhary): What do you think about the current situation of business aviation industry?
Ted Farid (Farid): It's an exciting period. COVID has made people realise about the element of safety with air transportation especially travelling private. Additionally with structures like fractional ownership, people who cannot buy an airplane can also have some share in the airplane and get same level of safety. So, these things are nudging more people into the business aviation industry to an extent that there is a shortage of planes both pre-owed and new ones. I have been in the industry for 50 years but have never seen the shortage of inventory this way. However, things are happening and as more deliveries of old aircraft start happening, we will see new airplanes also coming into the scene.
Chaudhary: More and more people entering the market is good news for the industry. Are there any particular concerns also around that?
Farid: Definitely, the more the people shift towards business aviation, the better it is for the industry. However, at times it has been observed that when people in a region have suddenly grown rich and can afford to buy a private airplane, they become very erratic in their choices and buy airplanes not in alignment with their needs. The OEMs are certainly happy about it but in such scenarios, they won't have the customers for too long. For instance, in China we have seen they were buying the biggest & best and they would lease large numbers but they are in a rut now. However, people are getting more educated now. It is good to understand the needs before purchasing; as to how many seats are needed, what distance would the plane mostly fly, short field-long field, and other requirements. Factoring all that stuff, customise it for the customers as much as possible and accordingly suggesting the aircraft is what we do at JetHQ. I always emphasise that relationship is more important than just the price we get from the customers. I tell young sales team, let us not oversale. The customers should know we understand their needs and will suggest them what is appropriate accordingly.
Chaudhary: Apart from relationship building, what is another key element for industry's growth?
Farid: Training is one of the key elements. The airplanes must be safe to operate and the crew must be well prepared to ensure that. In the design itself, there are so many factors involved in understanding the workings of the aircraft. Focus on training and crisis management is so crucial for flight safety. Processes like simulator training help in ensuring efficient training and preparedness.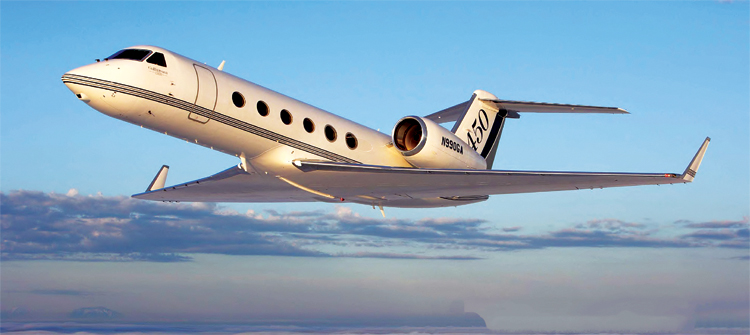 JetHQ are expert aircraft brokers who undertake complete aircraft sales process and have sold aircraft in nearly every country
Chaudhary: Technologically, what changes do you think are/should be the industry's focus?
Farid: Technology-wise, we are looking at making the engine more economical to offer. The other element is avionics and now there's also fuel systems coming into the picture as we are looking at sustainability. We have to look at sustainable fuel's appropriate supply all around the world. Improving the environment is necessary, global warming needs to be controlled. It is going to take some time; it won't happen overnight. Plus, we are a very small force of that change. Additionally, I think infrastructure is a must. The good news is we are getting there even though very slowly for now and that is because of a lot of factors like economics, etc; plus country to country a lot of things differ. Organisations like BAOA, NBAA, EBAA, are working towards crystal reporting.
Chaudhary: Going further, how would the unmanned vehicles change aviation?
Farid: I think it will take us some time like it did with the electric cars. Companies like Amazon and few others are already delivering their stuff with that. We are living in amazing times because in next 20 years we will see a significant change in the way we do business. A lot of the platforms we have today didn't exist earlier. It's amazing that the technology today has evolved so much. It is difficult to forecast because all of it is happening very rapidly but eVTOLs (electrical vertical takeoff & landing vehicles) are exciting and they are going to expand on a larger scale in times to come.
"TECHNOLOGY-WISE, WE ARE LOOKING AT MAKING THE ENGINE MORE ECONOMICAL TO OFFER. THE OTHER ELEMENT IS AVIONICS AND NOW THERE'S ALSO FUEL SYSTEMS AS WE ARE LOOKING AT SUSTAINABILITY."
Chaudhary: Which airplanes are some of your favourites in the market?
Farid: It depends. However, Gulfstreams make beautiful airplanes. I have worked with Bombardiers a lot and the Learjets, that was good too. However, they have stopped making Learjets; now they only make Challengers and Global. There's always competition between Gulfstream and Bombardier and I think Gulfstream is in a better position in my understanding.
Chaudhary: And what, according to you, would be the most interesting region or market for business aviation right now?
Farid: It is hard to say right. I think the markets are all different and I think in this part of the world (i.e. India) there is still growth, people are recognising the benefits of business aviation. The world is changing.
Chaudhary: What are you most excited about for business aviation in future?
Farid: Business aviation has come a long way and it has ways to go. I think what we need in business aviation is to standardise rules and regulation globally. We don't always necessarily need every individual country controlling certain specific rules.