Embraer Executive Jets is committed to India's business aviation sector and has a solid customer support and services network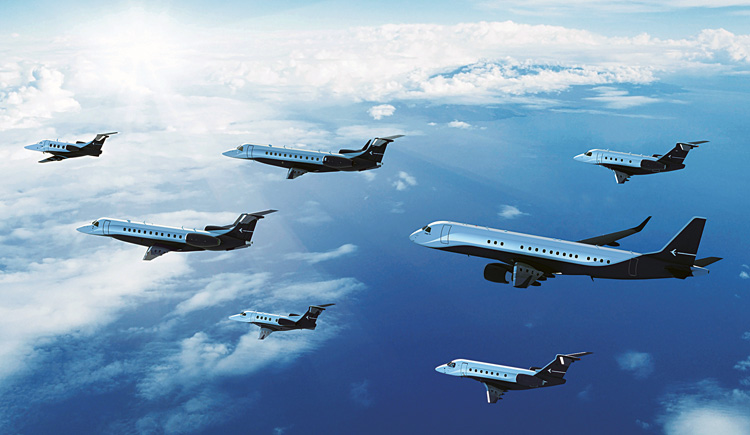 Embraer Executive Jet fleet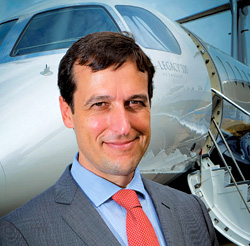 As India's economy grows and its business aviation sector develops, Embraer Executive Jets is ready to provide the broadest portfolio of jets in the world to meet every need of India's business community. Executive jets provides business people the added mobility they need to help them travel when they need to, when they want to.
In respected forecasts, reports and analysis, it is acknowledged that a confluence of regulatory acceptance, commitments to strengthen the country's aviation infrastructure and a revival in economic growth will result in an unprecedented boost to India's business aviation sector. Using Embraer's home country as an example, the business aviation sector developed in Brazil because business people and corporations saw the importance of being able to commute within the vast lands of Brazil and the region efficiently and effectively.
It is important to note that this growth will not be restricted to the rich and famous. Rather, like the mature business aviation markets in North America and Europe, the main beneficiaries of this success will be small, medium and large-sized companies—entities that will be the chief contributors to the economic growth expected in the coming years. We also need to consider the positive effects a growing business aviation sector will have to businesses that support it.
As a business productivity tool, executive jets offer an unrivalled efficiency and are able to directly reach markets across India in much shorter transit times than commercial airplanes, trains or automobiles. Executive jets also provide a flexibility and convenience that allows individuals to travel where they want to and when they want to, providing individuals the ability to have more time at home with their families.
Embraer has an understanding of business aviation that combines its Brazilian heritage with expertise as one of the world's leading manufacturers of commercial jets. In 2016, we mark our 11th year into the executive jets business, leveraging on our 46-year manufacturing history, and we are fast approaching our 1,000th executive jet delivery this year.
Our understanding of this business jets industry is clearly illustrated by our portfolio of seven executive jets types we offer – from the entry-level Phenom 100E to the ultra-large Lineage 1000E. Across these categories, our aircraft are designed to reflect traits that time-pressed individuals view as important in an executive jet: reliability, performance, ease of maintenance, design, largest cabin and baggage space in each category. We tick all these boxes, and these are affirmed not just by us, but by our customers too.
Embraer Executive Jets is committed to India's business aviation sector and has a solid customer support and services network consisting of multiple Embraer Authorised Service Centres, Field Support Representatives based in India and Embraer's Customer Support and Services organisation in Singapore – Embraer Asia- Pacific's regional headquarters. There is also a Regional Distribution Centre in Singapore that manages the inventory of spare parts and distributes it to locations where it is needed. On top of that there is a 24-hour Customer Contact Centre at Embraer's headquarters in Brazil that is always ready to ensure Embraer's customers receive prompt and comprehensive support.
We believe in the potential of India's business aviation sector and we are committed to providing them a reliable business productivity tool that can help our customers flourish and drive India's economy forward.