By Lt. General P.C. Katoch (Retd)


Former Director General of Information Systems, Indian Army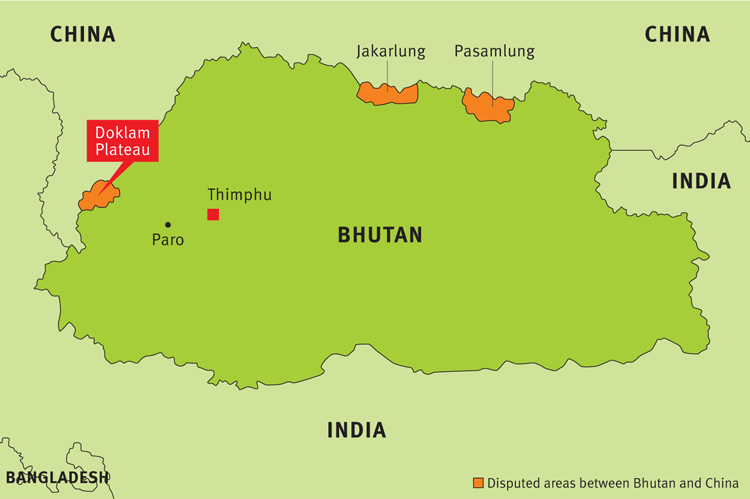 As per media reports, the MoD has sought an "urgent" additional allotment of 20,000 crore for combat readiness of Armed Forces. The news heading is prefixed by "Amid Doklam Standoff", which ironically signals that had the said standoff not occurred and persisted amongst China's sabre rattling and possible conflict, it would have probably been 'business as usual', sans any need felt for additional allotment. In matters of defence allocations, India habitually only reacts to impending conflict or post conflict situations. Since the Defence Minister is also the Finance Minister, sanctioning of this additional 20,000 amount should not pose a hurdle.
The report quoting MoD officials has brought out following: almost 50% of the capital and 41% of the revenue outlays in Defence Budget 2017-2018 has already been utilized in the ongoing fiscal; new customs duty on arms imports had also burnt a big hole in the defence allocation; 1,72,774 crore revenue outlay for day-to-day costs and salaries by far outstrips the capital one of 86,488 crore for new weapon systems and modernization in the existing budget; bulk of the capital outlay is earmarked for "committed liabilities or installments" for deals inked earlier; MoD has delegated emergency financial powers to the three Services to procure ammunition and spares to ensure they had enough reserves for "10 days of intense fighting, which led to contracts worth 23,700 crore being inked with countries like Russia, Israel and France that would enable Armed Forces maintain adequate stockpiles and combat readiness for "short and intense wars"; the Army has inked 19 contracts worth 12,000 crore, which includes 11 kinds of ammunition. Of them, 10 contracts are with Russian companies for supply of engines and 125mm APFSDS (armour-piercing fin-stabilised discarding sabot) ammunition for its T-90S and T-72 tanks to Konkurs anti-tank guided missiles and Smerch rockets. There is euphoria on in the public on news of this additional demand, but the issue needs to e examined in the correct perspective. As analyzed and reported in these columns earlier, both the Defence Budgets for FY 2015-2016 and FY 2016-2017 have been negative taking into account the rupee depreciation coupled with yearly inflation rates of defence procurements – lowest such figures since the 1962 Sino-Indian War.
It may be recalled that the critical shortages in terms of ammunition and systems mentioned in the leaked letter of Army Chief General VK Singh (now MoS (EAM) to then Prime Minister Manmohan Singh had amounted to 41,000 crores, and nothing much has happened since then to bridge these critical voids. Above media reports also highlight that the Army has operational deficiencies in artillery guns, infantry weapons, light helicopters, night-fighting capabilities and the like, the IAF does not have enough fighters, mid-air refuellers, AWACS (airborne warning and control systems) and drones. The Navy, in turn, is struggling with shortages in the number of submarines, multi-role helicopters and minesweepers. Post, the Uri attack, the Army, which did not even hold one-third of its authorized war wastage reserves (WWR) for 40 days of intense fighting, had identified 46 different types of ammunition, 22 armaments, half a dozen mines as well as spares for 10 weapon systems ranging from tanks to artillery guns as "critical requirements". This together would amounted to roughly 35,000-40,000 crore, as was reported in media earlier. As part of the 13th Defence Plan (2017-2022), the Armed Forces have projected a requirement of 26.84 lakh crore ($416 billion) to ensure requisite military modernization and maintenance to take on the collusive threat from Pakistan and China as well as to safeguard India's expanding geostrategic interests. In view of the increasing hybrid threats including terror attacks, voids in the defence of our posts and military installations must also be viewed as criticality, especially with not only the heightening China-Pakistan anti-India stance but the long impending removal of Article 35-A and Article 370 in the offing that would likely increase violence levels considerable. Post the Patahnkot and Uri attacks, MoD had ordered a comprehensive study under the then Army Vice Chief to examine the considerable voids in defence of our posts and military installations. It may be recalled that during the Uri attack it was discovered that the post was under direct surveillance by the enemy from three directions, it only had a cattle fence for defence and not provisioned with a single thermal night observation device. This study (not made public) made exhaustive recommendations and what must be provisioned obviously requires few thousand crores. However, no additional budget has been provide, which actually warranted funds on 'emergent basis'. Considering all this, the additional defence allocation of 20,000 crores only would meet criticalities in partial manner – that too perhaps only partly in ammunition. This too depends on whether this entire amount of 20,000 crore will be spent or partly surrendered if the government plans to commence the next FY from 1st January of each year, as has been hinted in some media reports. Our 'actual' defence budgets have showed consistent trend towards declining modernization budgets, unspent funds and a skewed revenue to capital expenditure ratio, which implies that the Armed Forces continue with critical operational gaps on several fronts. This also is largely because of the lack of defining a National Security Strategy (NSS) and undertaking a Comprehensive Defence Review (CDR), akin to all previous government. Without these, the procurements can hardly be planned holistically. So we have situartions like the present one; China threatening conflict and so ad hoc additional defence allocation of 20,000 crore.
Defence Minister Arun Jaitley recently stated that the development of an indigenous defence production base is necessary, adding, "Though all the aspects of power constitute a super power, the military power is a key to a nation's rise to great or Super Power status." However, indigenization and gradual disinvestment in DPSUs being pursued to make them more accountable and bring in operational efficiency by themselves cannot help India acquire requisite military power. Most importantly, military power based on 'negative' defence budgets can hardly help India attain super power status. It is not that the Armed Forces have not been doing their homework, however, Armed Forces projections for budget allocations are arbitrarily struck down by the Finance Ministry obviously without taking into consideration operational consideration, which is not their forte anyway. Public would also be unaware that on two different occasions in the past, HQ Integrated Defence Staff (IDS) had made presentations to two different National Security Advisers how the military can help define a national security strategy, but were told "it is not required" – talk of playing Blind Man's Buff. Government would do well to take a holistic view of Armed Forces criticalities before talking of super power status – this may require a budget allocation of 2.5 to 3% of GDP to catch up, given the continuing neglect. It would be prudent for us to go in for pre-budget presentations by the Army, Navy and Air Force to the Standing Committee on Defence of the Parliament (akin to procedure in the US) giving their existing operational capability, budget demand, and what would be the capability if that demand was met. The Committee then should project to the government what the defence allocations for next financial year should be, giving their reasoning. The Committee report would also be on record which would also take into consideration the geopolitical realities and the operational perspective. Unspent funds must also be permitted to be carried forward to the next financial year, as was recommended by a Defence Minister during UPA I.