By Lt. General P.C. Katoch (Retd)


Former Director General of Information Systems, Indian Army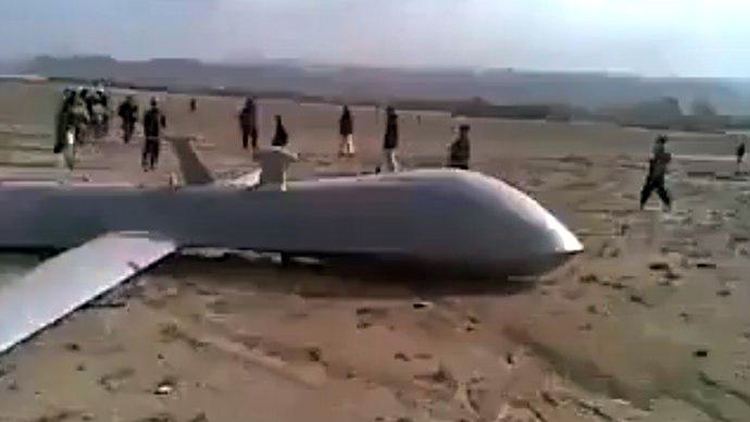 US Drone shot down in Afghanistan
On 13 October 2017, the Taliban claimed downing a US drone in Kunduz in northern Afghanistan. Both the Taliban and the ISIS were reportedly delighted because just the previous day (October 12), Afghan officials had announced that a US drone strike had killed 14 Islamic State militants in Kunar province; about eight hours drive by car from where the drone was downed next day. Drones have come to occupy significant space in conflict situations and all militaries are using them for surveillance and other tasks by day and night. India and Pakistan have been using drones past several years. The global drones market is expected to surpass $12 billion in 2021, up by a compound annual growth rate (CAGR) of 7.6% from 8.5 billion in 2016; growth occurring in three main segments of the drone market – consumer, commercial and government drones. Commercial drones shipments are forecast to reach 805,000 (a CAGR) of 51% by 2021 according to 'Business Intelligence'. China's consumer drone makers are shifting focus to commercial sector for growth. Data of Shenzen, home to 70% of global shipments of drones, shows value of drone exports soared 76.9% cent to reach 5.47 billion yuan (US$796.5 million) in 2016.
The overall drone market in China is expected to reach 75 billion yuan by 2025, of which consumer drones will contribute 30 billion yuan, as per latest report by iiMedia Research. The Indian drone market is experiencing slower growth on account of its usage restrictions by Director General Civil Aviation (DGCA) for civil application. However, with expected clarification on DGCA regulations over the coming years, the market is expected to register higher growth during 2017-23; according to 6Wresearch, Indian drone market is projected to grow at a CAGR of 18% during 2017-23. The Indian government has formed new guidelines where a user has to get a mandatory DGCA and local police approval for the usage of UAVs; wherein, the flyer should have a permit of Unique Identification Number (UIN) for their operations. This by and large satisfies the average public in India as adequate safeguard even against use of drones by terrorists, as observed by discussions on social media – but nothing can be more naïve. Rules and regulations do not apply to terrorists, as also state-sponsored terrorist organizations that our enemies use as proxies to wage hybrid war on us. Are we aware that the Aum Shinrikyo cult that executed multiple Sarin Gas attacks on the Tokyo Subway on 20 March, 1995 killing 13, severely injuring 50 and causing temporary loss of vision to some 1000 people, had two remote controlled helicopter drones which luckily crashed during trial runs? Otherwise, they had enough Sarin Gas to kill one million Tokyoites. Interestingly, they had even smuggled in a Russian Mi-8 helicopter part by part, which had net been assembled. Acquiring drones in a chaotic democracy as India, with plenty 'enemy within' would hardly be problematic. Significantly, the US-NATO forces have been battling extensive use of commercial drones by the Islamic State for dropping bombs, surveillance and communications. India needs to study such operations and be prepared for such attacks before we are struck, at smaller or as big a scale.
The US had to rush dozens of technical specialists to Iraq, Syria and Afghanistan to help protect American troops and to train and, in some cases, equip local allies against the drone threat from the Islamic State, which had killed more than a dozen Iraqi soldiers and wounded more than 50. ISIS drones, some as small as model airplanes, dropped bombs or were rigged with explosives to detonate on ground impact. Difficult to detect being small, they overloaded the defence capability when used in swarms. US troops had to resort to the use of an array of jammers, cannons and other devices to disrupt, disable or destroy the ISIS drones, often low-cost quad copters rigged with explosives. The growing ISIS drone threat led the US to launch a $700 million crash program in September 2017 to draw on the collective know-how and resources of all branches of the armed services, Silicon Valley and defense industry giants like Boeing and Raytheon to devise tactics and technology to thwart the menace. Earlier this year, nearly a dozen military contractors (including Boeing and BAE Systems, as well as much smaller specialty technology companies) participated in a five-day competition (that extended longer for some firms) armed with laser guns, high-tech nets and other experimental systems met on the White Sands Missile Range in New Mexico to tackle the problem of how to combat the increasingly lethal fleet of drones of the ISIS.
Though the results were kept secret, a "fly-swatter approach" was reportedly tried out, wherein contestants had to destroy or disable 30 drones flying more than 250 yards away. A total of 10 systems competed, including four high-energy laser weapons and an attack drone that carried a big net to capture hostile drones. India cannot afford to remain complacent on the drone threat which has already gone global. Sitting back on abovementioned restriction placed by the DGCA would be foolhardy. The threat is very resilient and can be easily developed by terrorists at low costs. By the looks of it, we are grossly unprepared for such threat in the hinterland. Even the police are inadequately equipped to shoot down drones. Besides, swarms can also be employed in our border regions. DGCA apart, both the MoD and MHA need to be closely involved in developing defence against the drone threat, which must go way beyond simply targeting sources of procurement. Global radical organizations like AQIS and ISIS are focusing towards South Asia. We also have both Pakistan and China engaged in proxy and irregular warfare against us. India being an open democracy with the second largest population in the world is more susceptible to mischief by our adversaries. Terrorists, especially the state sponsored ones, are looking at new methods assisted by technology to strike us. We need to focus on drone terrorism, which is already a reality. We need to be two steps ahead rather than flapping after being struck.