By Air Chief Marshal Fali H Major (Retd)


Former Chief of the Air Staff, IAF
Former Member, National Security Advisory Board, Govt of India
The recent Air Operations on the Agra-Lucknow Expressway by IAF Fighter & Transport aircraft was indeed a very well planned & executed operation to showcase the versatility & capability of IAF platforms, the flexibility of IAF planning and most importantly, the flying skills displayed by the aircrew. This spectacular display by the IAF not only enthralled all Indians, but also sent out a very clear message of IAF's capabilities and combat edge.
While it is common knowledge that Expressway/Highway landings & take offs by many Air Forces around the world as a runway denial/closure/damage contingency training by fighter aircraft is carried out often; it is the simulated Assault landing/takeoff by the IAF C-130 for infiltrating Special Forces & then exfiltrating them on completion of their assigned Op task that has added an entirely new dimension to these Air Operations. Another advantage of dispersed area operations by military aircraft is to minimise losses, since regular Air Force bases are always on the target list of enemy Air & Missile Forces. A dispersed launch of strike missions & Airborne operations from identified stretches of Expressways/Highways will always have the advantage of surprise & flexibility of operations.
In our context, given the vast expanse of our Country and a paucity of airfields in the far corners, Expressway/Highway transport peace time Air Operations from such locations during natural calamities & disaster relief contingencies would help immensely in speeding up relief operations and flying in emergency supplies in the disaster zone. Given the versatility & capability of newly inducted IAF transport aircraft assets like the C-130 & C-17 aircraft with their considerable load/range capacity, large scale & speedy relief operations are a distinct possibility. The IAF, I am sure, must have factored in such contingencies in their interaction & planning process with Highways Authority of India, State Governments & other agencies. These operations, coupled with Heliborne relief operations from there onwards, should become a SOP for all future HDR operations from earmarked stretches of Expressways/Highways in disaster areas where there are no airfields.
If we were to go beyond peace time Expressway/Highway transport air operations for HDR operations or recovery of stricken fighter aircraft, war time military aviation history is replete with other out-of-the-box operations which achieved extraordinary results and strategic effects. The 'Doolittle Raid' on Tokyo by twenty eight B-25 bombers, albeit launched from the narrow confines of an aircraft carrier changed the course of WW II, and is an important example of such unorthodox air operations! Given the availability of suitable stretches of Expressways/Highways in the vicinity of our borders & with requisite training, there is a distinct possibility to position/deploy combat troops & military equipment speedily & in large numbers in conflict situations for quick & easy transit by helicopters/vehicles to actual zones of conflict. The same could be achieved behind enemy lines in a benign air defence zone, if these special operations are planned & executed with precision. All such operations are fraught with dangers & the likelihood of losses, but distinctly possible under extraordinary circumstances. These would invariably be one-off operations, and difficult to be repeated.
Military Aviation always demands innovations, unorthodox operations, grit and courage for any difficult air operation to be executed successfully. The IAF has made a fine beginning and in the days to come, will hone its skill levels to undertake & execute more complex dispersed operations.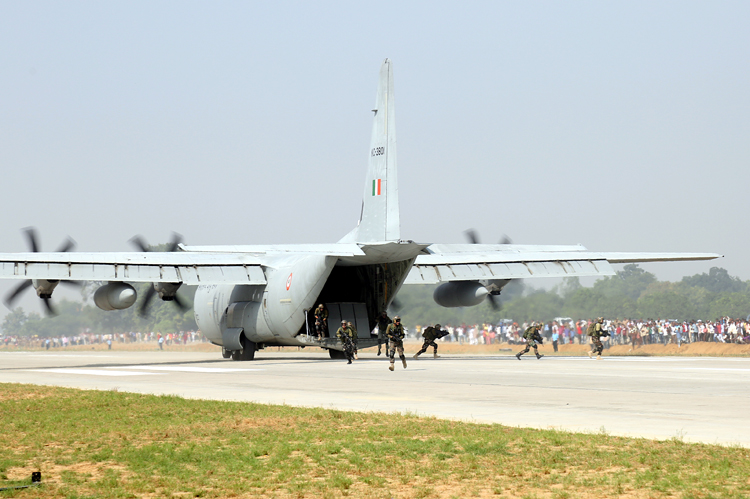 Insertion of Garud Commandos for groundoperations by C-130 J Super Hercules transport aircraft during IAF Landing operations at Agra-Lucknow Expressway on Tuesday, October 24, 2017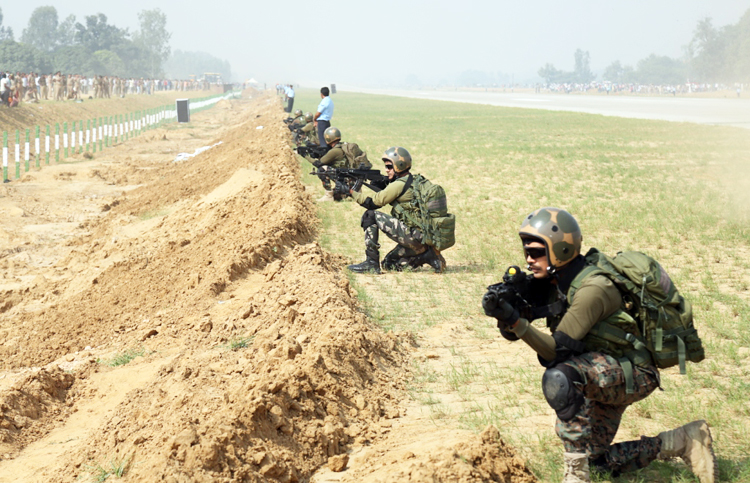 Garud commandos cordon off the Air strip for fighter operations at Agra-Lucknow Expressway on Tuesday, October 24, 2017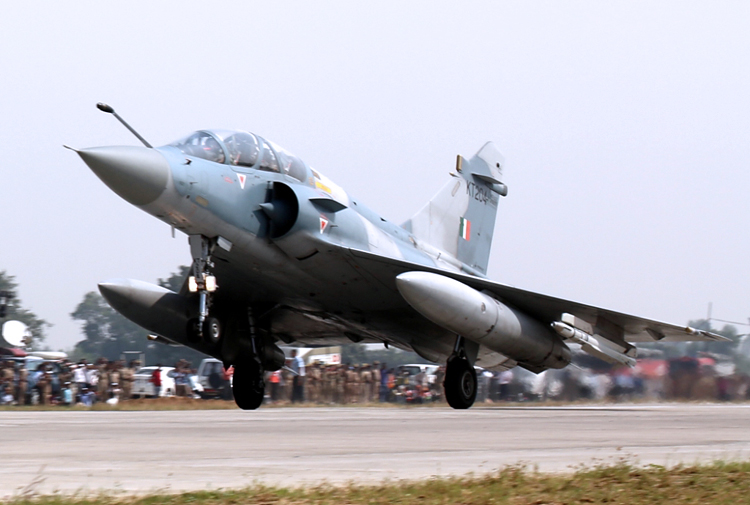 Mirage 2000 during a landing operation at Agra-Lucknow Expressway near Bangarmau in Unnao district on Tuesday, October 24, 2017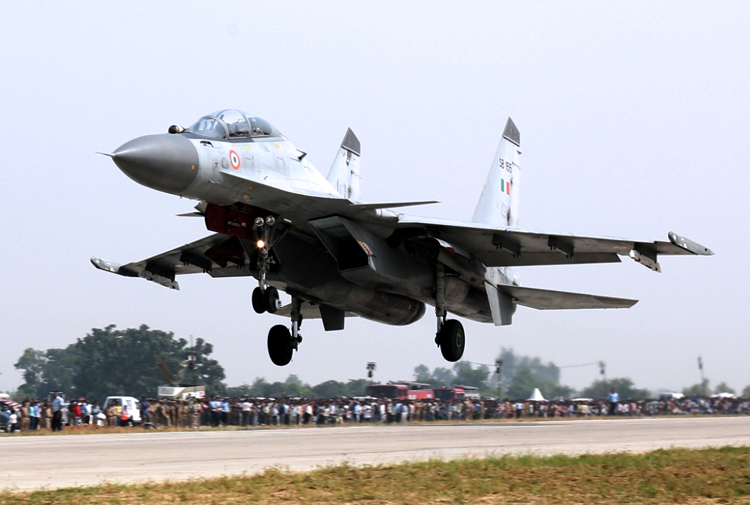 Sukhoi-30 during the landing operations at Agra-Lucknow Expressway near Bangarmau in Unnao districton Tuesday, October 24, 2017.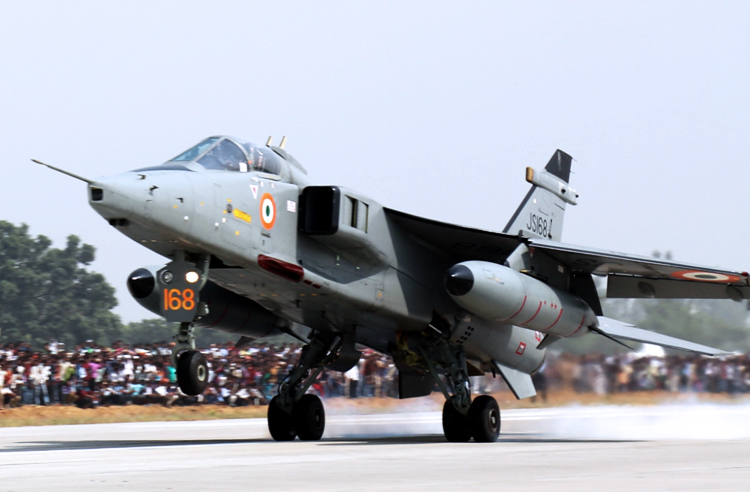 Jaguar during the landing operations at Agra-Lucknow Expressway near Bangarmau in Unnao district on Tuesday, October 24, 2017