By Lt. General P.C. Katoch (Retd)


Former Director General of Information Systems, Indian Army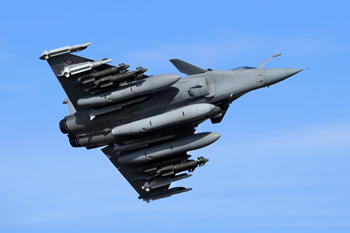 Rafale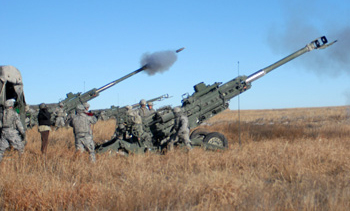 155mm M777 Ultra Lightweight Howitzer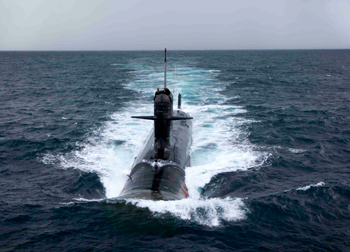 Scorpene Submarine
Defence Budget 2018-2019 is to be unveiled shortly. What will be allocated to the Armed Forces is awaited with trepidation considering successive defence budgets under the present government have been low, presently pegged at only 1.5% of the GDP. One major reason why the hierarchy remains lackadaisical towards defence is absence of a national security strategy (NSS) and a comprehensive defence review (CDR), towards which the government has made no move despite being in office since May 2014. It affects holistic procurement planning as well resulting in haphazard purchases. How can the Niti Aayog, which has taken on defence planning, work out a 15-year span Long-Term Integrated Procurement Plan (LTIPP) without a NSS and a CDR? The second major reason is the lack of military professionals in the MoD and higher defence set up, where again the government remains straight jacketed in the time wrap of the bureaucracy. Next is inadequate pre-budgeting process, in that, the three Services project their demands to the HQ Integrated Staff, which forwards the compiled demand to MoD. After some minor tinkering, MoD sends it to the Ministry of Finance. The Finance Minister puts arbitrary cap on defence allocations, without considering operational necessities.
In the US, a Congressional Committee is formed to which all Theatre Commanders and Commander Special Operations Command (SOCOM) make pre-budget presentations; covering what their present operational capabilities are and given funds requested what their future operational capability would be. It is then the Congressional Committee that projects budget requirement to the Congress. There is no reason we can't have similar system especially when Parliament's Standing Committee on Defence is headed by a two-star military veteran. Let this committee project the budget requirements to the government in writing with operational justifications. The LTIPP for period 2012-2027 that stood approved by the DAC headed by the Defence Minister, as also the 12th Five Year Plan, were based on a defence allocation at 3% of GDP. But the allocation of defence has always been much below that, which also must be seen in the backdrop of the capability gap between the our military and the PLA, CAG reports pointing out that equipment provided by DRDO is sub standard and provisioned at excessive costs, as also obsolete holdings of weapons, weapon systems and equipment by the Services. New raisings and modernization too needs to be catered for.
A recent editorial in a national daily cites, among other reason, professional misgivings over persistent shortages of weapons and systems - combat aircraft, submarines and artillery pieces head the list that trickles down to a reliable rifle, safe helmet and body armour. Voids are permitted to grow because of vested interests that capitalize on creating criticalities to facilitate imports for individual and collective benefits in the face of emergencies. As regards surrende of defence budget, a former Vice Chief of Army Staff who had a close friend in MoD (Finance) was told by the latter that they have to give a quarterly report as to how much money 'can' possibly be surrendered from the defence budget, MoD being the only union ministry that has been surrendering funds barring odd year when complete funds were utilized. Jaswant Singh, as Defence Minister, had mooted the idea of carrying forward unspent defence budget to the next financial year. This was also recommended in various reports by the Parliamentary Standing Committee on Defence but the idea was given the quiet burial.
The recent reform announced 'Roll On' plan for fresh acquisitions to overcome 'surrendering' funds at the end of every FY is misnomer, as it still leaves loopholes. It may be recalled that defence allocation for FY 2015-2016 and FY 2016-2017 were same 2,46,727 cr. Media was quick in calling the allotment of 2,74,114 cr for FY 2017-2018 as a 6.2% hike. But it was naïve to not view this defence allocation in backdrop of the rupee depreciation and yearly inflation rates of defence procurement. It may be noted that defence allocation of 2,46,727 cr in fiscal 2015-2016 also stood at $40 billion, while 2,46,727 cr in last fiscal (2016-2017) went below $40 billion in actual terms. Aside from the crying need for military modernization and making up critical deficiencies, operational requirements indicate why India needs annual defence allocation of 3% of GDP. The year gone by has seen expanding China-Pak nexus resulting in heightening proxy war against India. China's PLA has made strategic lodgment in Gilgit-Baltistan and in Pakistan with the CPEC and Gwadar port. Nepal, Maldives and Sri Lanka have opened their arms to China. China supports Pakistani radicals at the UN, continues aggressive moves even after the Doklam standoff, and its state media threatens China can destabilize of our northeast if India pressurizes Pakistan in Kashmir. It is time our policy makers take cumulative critical deficiencies of the Armed Forces, the need for modernization and adverse strategic fallout of a 'hollowed' defence more seriously.