By Lt. General P.C. Katoch (Retd)
Former Director General of Information Systems, Indian Army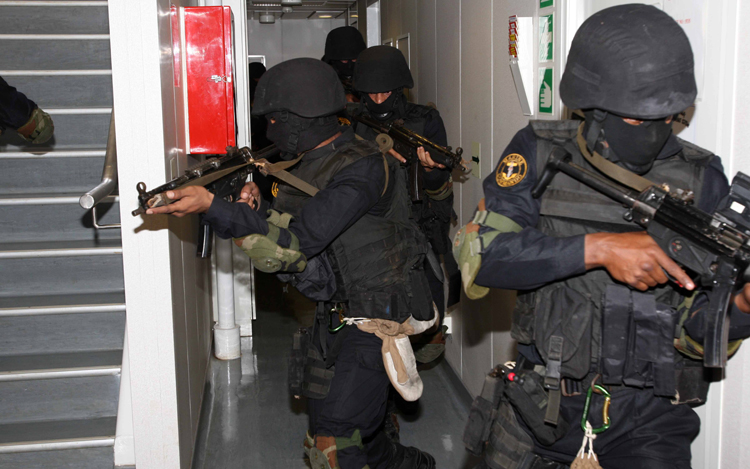 MARCOS
Weapons and equipment are in the pipeline for the Special Forces. According to a MoD official, "More attention is being paid to Special Forces after Para (Special Forces) conducted cross-border surgical strikes on terror launch pads in Pakistan Occupied-Kashmir (POK) in September 2016." Be that the case, perhaps we could have acted faster but then goodies being announced (actual procurement may be months away) closer to elections has that extra political advantage. Media, quoting MoD sources reports that several contracts worth "hundreds of crores" have been inked in recent months to equip Special Forces of Army, Navy and Air Force with specialized weaponry and equipment from Finland, Sweden, Italy, Russia, Israel and Germany. Weapons in pipeline for the Army Special Forces for which contracts have been signed include Sako sniper rifles of Finland, Carl Gustaf Mark-4 light weight rocket-launchers from Sweden, Beretta pistols with silencers from Italy. Weapons and equipment intended for marine commandos (MARCOS) of Navy are Russian VSS suppressed sniper rifles, air-droppable rubberized inflatable boats, remotely-operated underwater vehicles for explosive disposal, combat free-fall parachutes, hands-free power ascenders and opposed boarding equipment.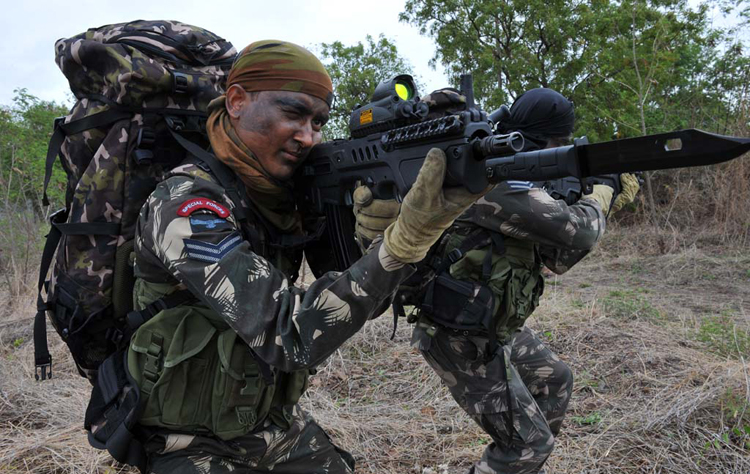 Special Forces
Marcos is also slated to get two "midget submarines" or "chariots" under a 2,017 crore project. Army Special Forces comprise nine Para (Special Forces) battalions, while the MARCOS are about 1000 strong. 'Garud' of the IAF presently have 15 flights with 900 personnel and are adding another 12 new flghts, which will take their overall strength to about 1,620 personnel. Garuds have reportedly already been equipped with 65 micro-UAVs under a 27 crore contract. In addition, they are to induct new sniper rifles, thermal sights, and breaching ammunition – meant for breaching doors; aimed at the hinges or the area between the doorknob and lock, and lock and doorjamb, it destroys the object it hits and then disperse into a relatively harmless powder. All these additions are good and will boost the capacity of Special Forces but where we need focus is to provide 'packaged equipping', which leaves many voids. Equipping not being 'packaged; implies say if in a five-man assault squad in a Para (Special Forces) battalion is not given the complete set of weapons and equipment it is authorized then there would be that less combat capability. For example, the hand-held laser target designators are yet to be procured more than 15 years after these were authorized. There is tremendous scope of improvement in communications and surveillance systems. There is even shortage of GPS. Even rucksacks are being purchase at unit level using own funds because the ones supplied by ordnance factories directly under MoD are sub-standard. Perhaps these units can be provided with funds to make purchases for such items. There is also a need to look at equipping the Special Forces of Army, Navy and Air Force together.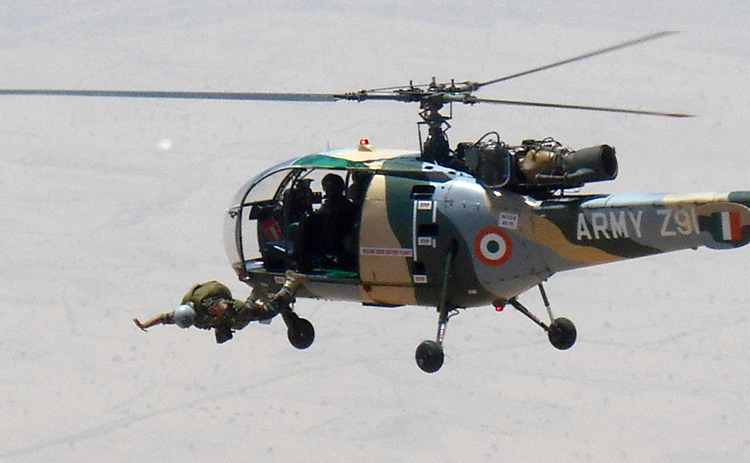 Para SF
For example, if mini-UAV's have already been inducted with Garud, as reported, there is no reason these were not procured and provisioned for the Special Forces of Army and Navy simultaneously. Ironically the 2012-2013 proposal for a tri-service Special Operations Command has not really made any headway beyond some news reports that it will be a downsized to a Special Operations Division, which actually boils down to game of semantics. This lackadaisical attitude is perhaps because the hierarchal understanding of employment of Special Forces continues to be limited to direct type of actions – examples being the 'surgical strikes' and cross-border raids in the east to target insurgent camps. The requirement is covert deployment of Special Forces in areas of India's strategic interests for strategic surveillance, controlling the fault lines of our adversaries, targeting the sources of cross border terrorism and continuous shaping of the battlefield in furtherance of national interests and objectives is essential. We have failed to acknowledge that Special Forces have ample scope of employment to face challenges of terrorism, information, asymmetric, NBC warfare and the like.
China and Pakistan are exploiting our fault lines under cover of ambiguity and denial. We must do likewise. We must use our Special Forces for shaping the environment in India's favour. Special Forces do not create resistance movements but advice, train and assist resistance movements already in existence. They provide a range of low cost strategic options with high gains to the political authority in contrast to limited high cost war option by conventional forces. There is urgent need for India to develop publicized overt capabilities and deniable covert capabilities as deterrence against irregular war thrust upon us and we must have the will to selectively demonstrate such capability to ensure it's for credibility.