| | |
| --- | --- |
| | The Author is Former Director General of Information Systems and A Special Forces Veteran, Indian Army |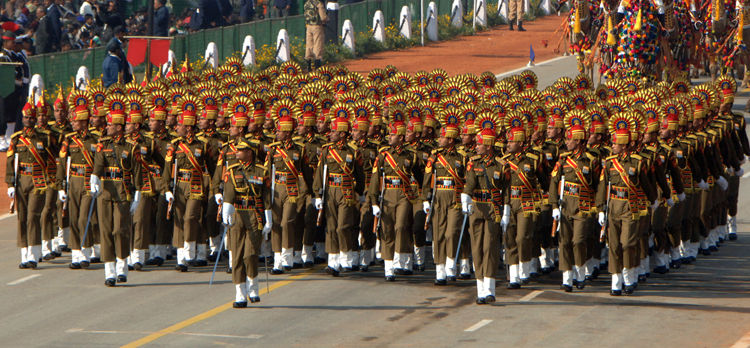 MoD has decided to withdraw litigation cases against the disabled soldiers
The Ministry of Defence (MoD) has decided to withdraw its appeals made before the Supreme Court against grant of disability benefits to soldiers by various courts and tribunals, according to media repots of February 20, 2019, Quoting unnamed 'sources', it confirms that instructions have already been issued not only to withdraw the pending appeals filed by aggrieved litigants in the apex court on a "case-to-case basis". The news report further goes on to say that this development is significant not only for being an emotional issue, but also because the apex court as well as various high courts have expressed extreme anguish in the past over the MoD's apparent inclination to challenge verdicts passed in favour of disabled soldiers by military tribunals or high courts.
Anguished over the indiscriminate appeals filed by MoD against disabled soldiers, the courts had even suggested the Centre must 'change its bureaucratic psyche". It is also reported that the above development is an outcome of a meeting between Defence Minister Nirmala Sitharaman with a delegation led by Rajya Sabha MP Rajeev Chandrasekhar and two former members of MoD's committee of experts – Major D.P. Singh who was disabled in Kargil War and Major Navdeep Singh who is former Territorial Army officer and practicing lawyer of the Punjab & Haryana High Court. The committee of experts mentioned was appointed by Defence Minister Manohar Parrikar. This committee submitted its report to the MoD in 2015. The catch is that withdrawal will be on "case-to-case". Given the track record of the Department of Ex-Servicemen Welfare (DESW), how soon and in what measure will it be implemented and is it a onetime order? Besides, MoD on occasions has deliberately not implemented decisions given by the Supreme Court in favour of soldiers.
On assuming appointment of defence minister on September 3, 2017, Nirmala Sitharaman announced she had two priority areas; one, Make in India, and; two, welfare of soldiers and their families. But what she done towards welfare of soldiers and their families aside for restoring educational stipend of wards of Veer Naris, but that after the Punjab Chief Minister announced that if MoD couldn't muster the measly sum of 4 crore for the purpose, he would pay for the same. Despite reply to an RTI in 2017, that MoD had spent 47 crore in fighting cases against pension of widows and pensions, why did the government not act? What an irony government hesitates to give 'promised' 4 crore for educating wards of 'Veer Naris' but spends 48 crore for denying pension to disabled and widows.
Incidentally, the Raksha Mantris Experts Committee Report 2015, had made multiple recommendation which are yet to be acted upon. One of these related to "lack of judicial review from orders of the Armed Forces Tribunal and making justice unreachable for defence personnel and their families', but ironically government has been trying to even dilute the Armed Forces Tribunal, including keeping them deliberately grossly under-posted. If welfare of soldiers and families is priority one for Sitharaman since September 2017, why was this step not taken earlier?
The reasons can only be two:
Attract soldier votes and somewhat mitigate the neglect of soldiers over the five years, and;
The Pulwama terror attack has upset earlier calculations of voting trends.
Last year Sitharaman informed Parliament that MoD will NOT withdraw litigation cases against widows and disabled. Even now the MoD decision is to withdraw litigation cases against the disabled only, which may or may not be a red herring amidst election fever. But there is no mention of widows at all – wonder if that is being saved as 'largesse' to be granted before another election sometime in the future. Apparently, the decision is hardly change of heart by the government which has tried its best to put Armed Forces below police forces. Not granting full OROP as approved by two Parliaments is another issue, even as the excuse given that it will not be considered till veterans agitating at Jantar Mantar close shop (mirrored by the Army Chief also on some occasions) is the most idiotic defence.
The veteran agitation has completed over 1400 days at Jantar Mantar to the joy of the government and the bureaucracy that holds them ransom (with key to the skeletons), but the defence minister and the finance minister should realize that 60,000 personnel retire from the Army alone annually and OROP concerns 99% individuals who are not officers. Why punish all Armed Forces; when to soldiers raise in pension of whatever amount matters a great deal. Is there no shame in MoD telling Parliament they have appointed yet another committee to look into recommendations of the one-man Reddy Commission on OROP appointed by the same government? Is MoD busy playing marbles that they cannot deal with the Reddy Commission Report, or is it too uncomfortable? It may also be recalled that while the OTIP (one time increase in pension) was granted in 2014 instead of OROP, Finance Minister Arun Jaitley had called the required annul revision too complicated, even though it was and is being done for civilian defence employees and other government services; perhaps Jaitley's calculator is supplied from across the border which doesn't cater for the military. But government did at that time say that the revision would be every five year only, which falls in July 1, 2019. But then the new government may be busy on so many issues.
As to the NFU granted to all government services less Armed Forces, who knows, if Supreme Court rules in favour of Armed Forces, whether it will be implemented and in what form? The Army Chief has already hinted NFU is coming but will not be given to all. Why should everyone get it like other government services? After all we are a different service and we always get 'free hand' in times of crisis – don't we?