| | |
| --- | --- |
| | The Author is Former Director General of Information Systems and A Special Forces Veteran, Indian Army |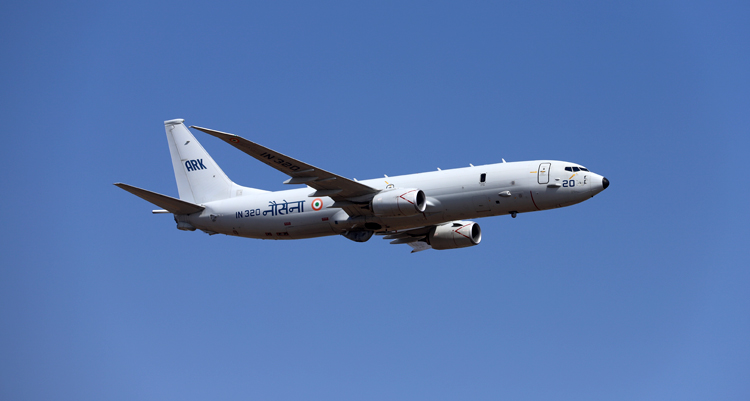 P8-I
With the centre of gravity of conflict veering towards the Indian Ocean, the requirement of maritime surveillance of the Indian Navy (IN) is in more limelight. China's moves to establish bases in the Indian Ocean Region (IOR), its nexus with Pakistan including PLA troops and marines based in Pakistan indicates China's aggressive intentions. Chinese vessels have been snooping in India's EEZ especially in vicinity of the Andaman and Nicobar Group of islands (ANI), and movement of Chinese ships and submarines in the Indian Ocean is on the increase. The US administration under President Donald Trump had approved the sale of armed drones to India in June 2019 and offered these to be equipped with required missiles and other systems. Our media reported in November that our Ministry of Defence (MoD) was moving towards deals for procuring US defence equipment worth some US$ 7.5 billion including Sea Guardian armed drones and naval spy planes.
According to a government official a Letter of Request (similar to a Request for Proposal - RFP) is expected to be issued to the US for a government-to-government deal through the FMS route by February-March 2020. The other major deal in the pipeline is the project for the acquisition of the 10 x P-8I anti-submarine warfare and long-range surveillance aircraft which would be adding to the existing fleet of 12 such planes in the IN. The P-8I planes are expected to cost around $3.1 billion and would also be acquired under the FMS route post approval by the Cabinet Committee on Security (CCS) headed by the Prime Minister. Separately, the IN is also being equipped with 24 x MH-60R Seahawk Anti-Submarine Helicopters from the US at a cost about US$ 2.616 billion which includes accessories, spare parts, technical support and maintenance facilities. The Seahawks are to be equipped with cutting edge sonar and radar to detect submarines travelling on the surface or just below the surface' modern nuclear submarines travel just below the ocean surface to get rid of exhaust fumes.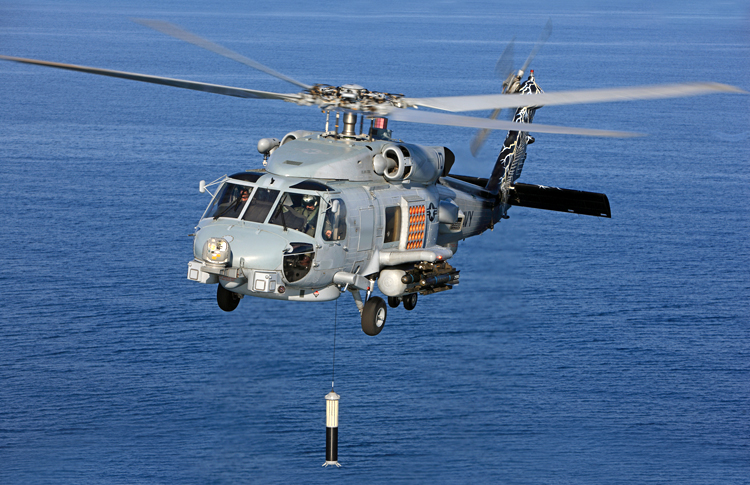 MH-60R
Presently, the IN is looking at procuring 30 x Sea Guardian unmanned aerial systems (UAS), and another Boeing 10 x P-8I Poseidon multi-mission maritime aircraft (MMA) for monitoring the Indian Ocean. The P-8I aircraft already occupy a pride of place in the IN and are deployed for a variety of operations, from submarine tracking to search and rescue (SAR) and even reconnaissance over land. The first batch of 8 x P-8I aircraft were ordered under a US$ 2.1 billion deal in 2009 and a follow on order for four was placed in 2016. P-8I aircraft that specialises in tracking and hunting down enemy submarines with lightweight torpedoes and depth charges are also operated by the US and Australian navies, which operate in coordination with India to keep track of ship movements. With the contract of 10 x P-8I aircraft to be procured now, the Navy's fleet of P-81 aircraft will go up to 22. This will ensure these aircraft arrive early with continuous supply over the next four years, facilitating and compensation for older maritime reconnaissance assets of Russian origin retiring. The deal of 10 x P-8I aircraft reportedly includes a mandatory clause for at least 30 per cent offsets to domestic companies. The fleet of 22 x P-8I aircraft will help the IN maintain strong vigil over a region that has seen increasing deployments by the Chinese Navy. An idea has now been thrown up in the media by a journalist, motive for which remains ambiguous, that since the US Air Force (USAF) has proposed to discard two-thirds of its fleet of about 35 x RQ-4 Global Hawk drones, India should dump the move to procure the 30 x Sea Guardian UAS and 10 x Boeing P-8I aircraft and instead go for the discarded Global Hawk drones, the claim being that up to 24 x Global Hawk drones can be purchased within the same price as being spent on 30 x Sea Guardian and 10 x P-8I. How this claim is made remains a mystery unless US has intimated the sale price of the Global Hawks under discard to the journalist.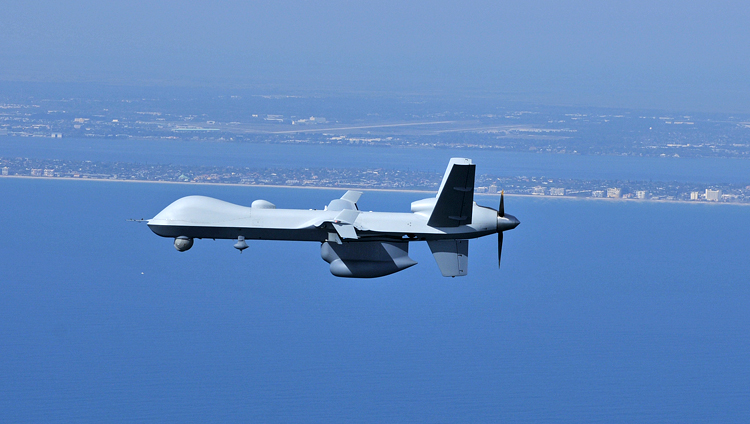 Sea Guardian
There is no doubt USAF has proposed retiring some 21 of its 35 x RQ-4 Global Hawk high-altitude drones, currently collecting intelligence across the Middle East and elsewhere, as part of a series of steep cuts to legacy programs. A USAF official says, "The Air Force continues to refine its budget submission. We don't expect details to be available until the President's Budget is submitted to Congress in February 2020." But the real reason why USAF wants to dump the RQ-4 Global Hawk is because Iran shot down one such drone over the Strait of Hormuz on June 20, 2019. According to Loren Thompson of the Lexington Institute, "It (RQ-4 Global Hawk) was well suited to go against terrorists, but against a threat like China it just won't survive. Flying a Global Hawk over Chinese airspace would be suicidal. When a second-rate power like Iran can shoot your weapon with its own indigenous missile, that's not a good sign for the future." Therefore, it would be downright stupid for India to buy discarded RQ-4 Global Hawks instead of new Sea Guardian drones and P81 aircraft, especially when the RQ-4 Global Hawk with a wingspan of 131 feet is easily spotted by radar and has no defensive systems.
Interestingly, Commercial Earth imaging company Satellogic announced on December 19, 2019, that it has raised US$ 50 million to help scale up its satellite constellation; Chinese company Tencent and Brazilian fund Pitanga contributed about 40 per cent of the funding, rest coming from new investors. Satellogic has eight satellites in orbit and plans to launch 16 satellites in 2020, with the first two scheduled to launch from China in mid-January. India just launched its second 'eye in the sky' - sharp-eyed surveillance satellite RISAT-2BR1 with synthetic aperture radar - a radar imaging satellite. Given the prowess of ISRO, India must plan its own satellite constellation (using low-costing ISRO satellites) focused on the India Ocean, in addition to Navy's maritime surveillance platforms under procurement.