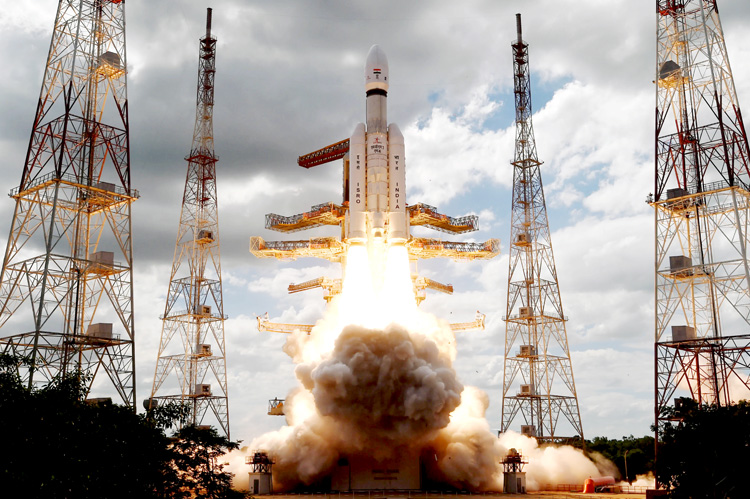 Chandrayaan 3
Godrej Aerospace, a business arm of Godrej & Boyce, has been a significant contributor to India's space program and civil aviation sector for over a century. From manufacturing locks and refrigerators to cutting-edge rocket engines, the company has been at the forefront of technological advancements. Godrej Aerospace's remarkable journey began during India's Swadeshi movement, embodying the essence of the 'Make in India' vision since 1897. Now it has evolved into a driving force behind the country's space exploration and aviation endeavours.
A Pioneer in Space Exploration
A visit to Godrej Aerospace's space parts manufacturing plant in Vikhroli, Mumbai showcased their critical contributions to India's space program. The company has been at the forefront of major space missions, including Chandrayaan and Mangalyaan, providing essential components that have propelled India's achievements in space exploration, including liquid propulsion engines, satellite thrusters, and control module components.
From manufacturing locks to cutting-edge rocket engines, Godrej has been at the forefront of technological advancements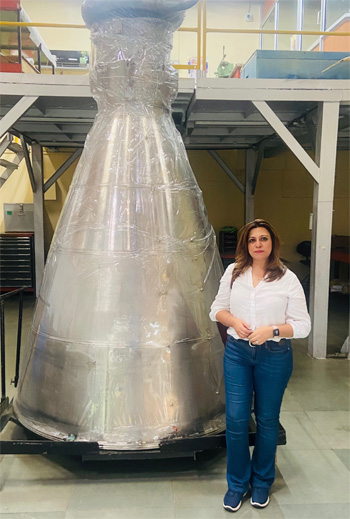 NEETU DHULIA SEEN WITH VIKAS ENGINE THRUSTER
During the visit, Godrej Aerospace's crucial role in India's mission to the moon in 2008 and 2019, as well as India's first mission to Mars in 2014, was highlighted. Godrej played a vital part in India's first unmanned mission to the moon, Chandrayaan-1, with their engines powering the Polar Satellite Launch Vehicle. Additionally, their precision components accurately calculated the satellite's trajectory for the Mars mission, demonstrating their engineering expertise in the construction of the launch vehicle and lunar orbit. This partnership with the Indian Space Research Organisation (ISRO) exemplified Godrej Aerospace's commitment to advancing India's space exploration endeavors using indigenous expertise.
At the manufacturing facility, Godrej Aerospace's expertise in precision engineering was evident. The advanced facility has been instrumental in India's ambitious deep space exploration missions, including Chandrayaan-1,2 and the recent Chandrayaan-3, Mangalyaan, and GSLV Mk III - the heaviest satellite launched from India. In support of these missions, Godrej Aerospace has delivered a total of 7 engines to ISRO for the NVS-01 Mission. Furthermore, the company was recently awarded the contract to produce eight modules of the DRDO's turbojet engine. Through their contributions, the facility plays a crucial role in supporting ISRO's satellite launches and strengthening the nation's strategic and technological advancements.
Godrej Aerospace has delivered a total of 7 engines to ISRO for the NVS-01 Mission
During the visit, Maneck Behramkamdin, AVP & Business Head, Godrej Aerospace, shared insights into the company's future plans. He expressed enthusiasm about the opportunities ahead and their dedication to playing a pivotal role in shaping the future of India's space industry and civil aviation sector. "We take immense pride in our contribution to ISRO's Chandrayaan 3 mission, which exemplifies our commitment to nation-building and self-reliance. At Godrej Aerospace, we remain committed to indigenous manufacturing and technological advancements, contributing to driving the nation's progress in space projects and civil aviation. As a trusted partner of ISRO, we will continue to contribute to future launches, missions, and the development of advanced aerospace components and systems."

(Left to right): CIVIL AVIATION COMPONENTS; SPACE ENGINE & SATELLITE THRUSTER
Expanding into Civil Aviation
Apart from their contributions to space exploration, Godrej Aerospace's foray into the civil aviation sector was evident during the visit to their civil aviation plant. Collaborating with global majors such as Rolls-Royce, Boeing and GE, the company has been actively involved in the development and manufacturing of critical components for civil aviation systems. Godrej Aerospace expects 100 per cent growth in Civil Aviation over the next 3 years. Maneck shared, "The aviation sector, working towards recovering from a severe economic crisis, is now exhibiting indications of confidence. Global OEMs are opening avenues for partnering with Indian manufacturers. Considering the recent economic recovery, we are projecting 100 per cent growth in the next three years in the civil aviation segment and expect this to revive further as exports grow in key markets."
Godrej Aerospace expects 100 per cent growth in Civil Aviation over the next 3 years
The plants had a display of Godrej Aerospace's capabilities in hi-tech machining, complex fabrication, assembly, and testing, demonstrating their commitment to innovation and meeting the stringent quality standards of the aviation industry. The company's involvement in executing projects for global aviation majors underscores their contribution to strengthening India's manufacturing capabilities in civil aviation and positions the country as a global player in the aerospace industry.
Commitment to Indigenous Manufacturing
Anil G Verma, Executive Director & CEO shared the expansion plans of the group's businesses. "Anything in tech space requires investment, we are building capacity in Khalapur, Maharashtra and the committed investment for all our 14 business units is around 3000 crores. Godrej Aerospace's plans to invest 250 crores in a new advanced manufacturing facility for advanced manufacturing and assembly and integration facilitates." The company aims to further strengthen India's aerospace manufacturing capabilities, foster innovation, and contribute to the nation's self-reliance. He added, "We are among a handful of 4-5 nations which has the tech not only to put the man in space, but also to further this journey of understanding and unravelling what space holds for us. We are committed to use space in a sustainable manner."
Godrej Aerospace supplied critical components for ISRO's Chandrayaan 3 mission
Contributing to Sustainability
Anil also shared about Godrej Aerospace's commitment to sustainability, "The Company actively champions social responsibility and has implemented initiatives to reduce energy consumption, conserve water, and manage waste effectively. We have done a commendable work with Mangrove plantations for last 80 years." The Mangroves in Vikhroli are thrice the size of New York's Central Park and responsible for exhaling 4 times more oxygen than any other tropical forest.
Godrej Aerospace's visit showcased their significant contributions to India's space exploration and civil aviation sectors. Their manufacturing prowess, technological excellence, and commitment to self-reliance position them as a key player in driving India's progress in aerospace and aviation, while cementing the country's reputation as a global leader in these industries. Godrej Aerospace is well-positioned to play a key role in shaping the future of India's space sector.
Godrej Aerospace on the launch of Chandrayaan-3 Mission by ISRO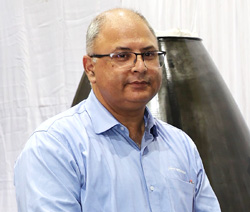 "The launch of Chandrayaan-3 not only reflects India's dedication to space exploration but also underscores our nation's reputation as a leading force in the field. As an integral partner to ISRO, Godrej Aerospace is proud and honoured to have played a vital role in the Chandrayaan-3 mission. The launch of Chandrayaan 3 reinforces our commitment to pushing the boundaries of technological innovation and strengthens our resolve to propel India's space exploration endeavours towards greater achievements and scientific breakthroughs. We take great pride in supplying hardware liquid propulsion engines like the Vikas Engine, CE20 Engine, and satellite thrusters." —Maneck Behramkamdin, AVP & Business Head, Godrej Aerospace