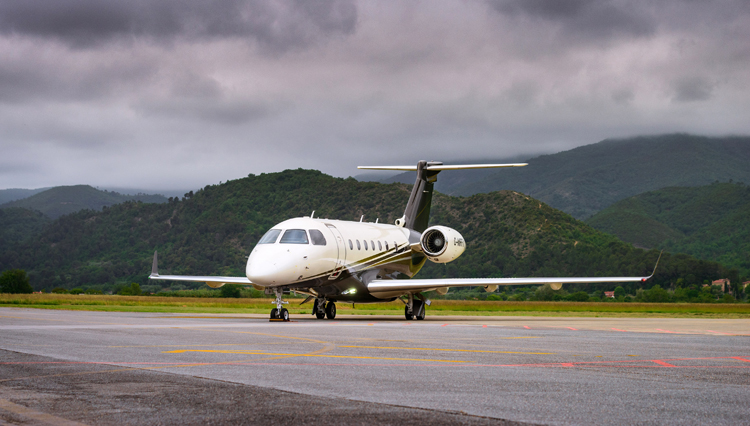 Embraer announced today that Flexjet is the first Legacy 500 customer in the world to install Ka-Band, which provides fast, home-like connectivity, as an aftermarket modification on its European fleet of the business jet model. This new capability is available through a service bulletin for the Legacy 450, Legacy 500, Praetor 500 and Praetor 600 business jets. Embraer also offers the Ka-Band from the factory, as an optional item, for the Praetor 600 and the Praetor 500.
"We saw demand in the market for Embraer to offer this aftermarket solution and now we are able to proceed with the installation of this feature in the field," said Marsha Woelber, Vice President of Worldwide Executive Jets Customer Support & Aftermarket Sales, Embraer Service & Support. "This modification is available to customers who desire this high-speed capability which provides the best experience and connectivity on board."
The Ka-Band provides high-speed internet access for the fastest in-flight connectivity, enabling customers to access e-mails, exchange files, stream video content, among other features, allowing several devices connected at the same time.
Flexjet European Managing Director, Marine Eugène, said: "With Ka-Band already available on our Praetor 600s in Europe, we know what a tremendous addition it is to the onboard experience for our passengers. They can remain productive in their work or enjoy endless entertainment options as they fly. We were delighted to work with Embraer to add this facility to our Legacy 500s, making us the only large fleet operator in Europe to offer Ka-Band on every aircraft."
Embraer and Flexjet enjoy a long-standing, successful partnership. Flexjet's 2019 order for, and subsequent deliveries of, the Praetor 500 and the Praetor 600 marked the fourth time Flexjet's management team introduced new Embraer aircraft to the fractional market. Previous introductions were the Legacy Executive in 2003, the Phenom 300 in 2010 and the Legacy 450 and the Legacy 500 in 2016.