AFI KLM E&M and Air Austral take their shared history to new heights with a fresh cooperation agreement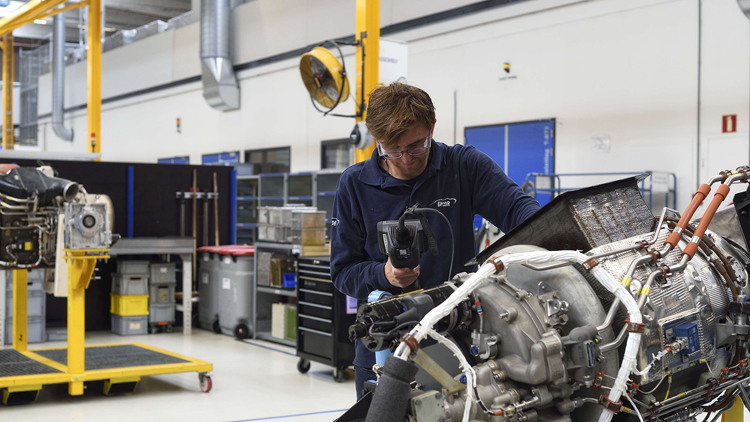 EPCOR APU A220
Air Austral is once again leaning into the expertise and support provided by AFI KLM E&M through its wholly-owned subsidiary EPCOR. This time for the maintenance of the APUs (GTCP131-9C) powering its medium-haul fleet of three A220s. Air Austral is a longstanding AFI KLM E&M customer, and the two players also recently signed a Component support agreement for the Reunion-based airline's A220 aircraft.
The latest contract covers the repair and servicing of APUs, the supply of a replacement unit and access to AFI KLM E&M's predictive maintenance solutions via Prognos® for APU. These services will be managed and delivered by EPCOR, AFI KLM E&M's center of excellence for APU support.
A long and productive relationship
With this latest agreement, AFI KLM E&M and Air Austral are adding another chapter to their long history of partnership. The two players have been working together for over 20 years, with AFI KLM E&M deploying its expertise in Component and Engine support for several types of aircraft operated by Air Austral.
Most recently, this partnership was extended to cover the A220, the latest entry to the Reunion airline's fleet for its short and medium haul. Following on from Component support, AFI KLM E&M will now provide APU maintenance for these aircraft. In its capacity as an MRO/Airline (itself operating the new-generation narrow-body Airbus), AFI KLM E&M has developed a range of expert solutions dedicated to the A220. APU support is among these, and is provided via EPCOR – the Group's specialist subsidiary in the field. EPCOR inaugurated its GTCP131-9C industrial capacity in 2021, and since then has offered maintenance, repair and readiness services to A220 operators the world over.
Vincent Guérin, Technical Director at Air Austral, has stated: "the technical relationship built up between AFI KLM E&M and Air Astral over the years provides us invaluable reassurance. We know and appreciate the quality of their services, the robustness of their solutions and the availability of their teams. We're certain to benefit from optimal performance and reliability for APU maintenance on our A220s thanks to AFI KLM E&M and EPCOR."
Heidi Haveman, Managing Director of EPCOR, added: "EPCOR has developed a wide range of tailored MRO solutions for the GTCP131-9C, so airlines can pick and choose those which are best suited to their operational needs. We're delighted about Air Austral's confidence in our expertise, as the airline becomes our first external customer for the A220."