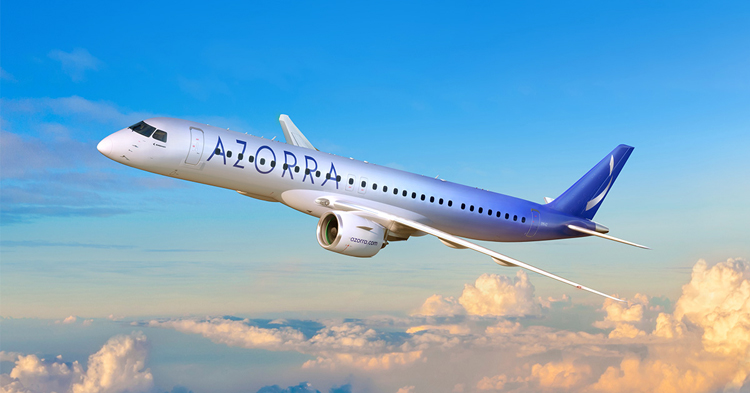 Embraer has revealed the order announced in January 2023, with an undisclosed customer, for 15 E195-E2 – was placed by Azorra, a growing force in the leasing industry. Embraer is pleased to confirm Azorra's order, which is valued at US$1.2 billion at list price and was added to the Q4 2022 backlog.
In the run up to the Paris Air Show, E2 momentum has continued with Embraer and Azorra announcing a number of key aircraft deals – six E2 for Royal Jordanian, nine E190-E2 for Scoot, and ten E195-E2 for SKS Airways.
"Azorra has made a big impact on our market in a short time. They are proving to be great partners for Embraer and our airline customers. As the global leader in regional aircraft, Embraer is pleased to see the momentum our market is enjoying; and thanks Azorra for their help in building on the opportunities we are seeing across the world," said Martyn Holmes, CCO, Embraer Commercial Aviation.
"Based on our success in placing the E2, we are pleased to increase our firm commitment with Embraer from 20 to 35 aircraft," said Ron Baur, President of Azorra. "Azorra has a long-standing partnership with Embraer and owns and manages a portfolio (including our orderbook) of more than 100 Embraer E1, E2, and Phenom aircraft, making Azorra one of the largest lessors of Embraer aircraft. We believe the operating economics of the E2, combined with its environmentally friendly and quiet engines, make the E2 an ideal aircraft for our airline customers."