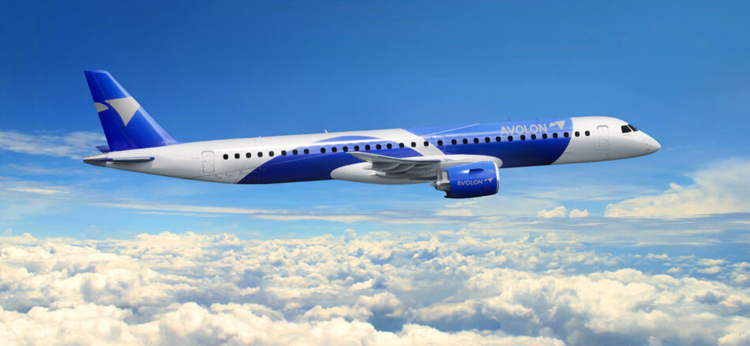 Avolon, a leading international aircraft leasing company, has signed a sale and leaseback agreement with Porter Airlines for 10 new Embraer E-195-E2 aircraft, with a list price of $841.2m. The new aircraft will support Porter's expansion of routes within Canada and further into the North American market. The deal also marks the first of Embraer's advanced new E2 aircraft to join Avolon's fleet.
The E195-E2 has been designed to maximize returns and efficiency, achieving 25% lower carbon emissions and fuel burn compared to the previous generation aircraft. The new aircraft also supports Avolon's progress towards its fleet target of 75% new technology aircraft by 2025.
Porter introduced the E195-E2 to commercial service in February 2023 and plans to expand its fleet in coming years, with 50 firm orders and the option to purchase 50 additional aircraft. Porter's E2 configuration offers passengers a comfortable 132-seat, all-economy, two-by-two set up, with no middle seats. Initial routes for Porter's E2 fleet are focussed within Canada, but the airline has ambitions to quickly grow to the south, soon offering service for its customers to key markets in the US, as well as Mexico and the Caribbean.
Paul Geaney, President and Chief Commercial Officer, Avolon commented, "Porter Airlines is renowned for its customer experience and has exciting plans for the expansion of its E2 fleet. We are delighted to welcome them as a customer and look forward to partnering on their future growth. Our decision to add the E2 to our portfolio is supported by its growing operator base, with the transaction further diversifying our portfolio whilst offering attractive returns. The E2 is a modern fuel-efficient aircraft that offers excellent operating performance, competing effectively with other smaller narrowbody platforms."
Jeffrey Brown, Executive Vice President and Chief Financial Officer, Porter Airlines, commented, "The E2 is an incredible addition to Porter's fleet, offering best-in-class seat cost economics and providing an ideal platform to deliver the truly differentiated in-flight economy passenger experience that Porter is known for. This means treating everyone with care and offering complimentary amenities like WiFi, and beer and wine served in glassware throughout the cabin. We are excited to partner with Avolon and value their reputation and expertise in aircraft leasing, which makes them an ideal new partner."
Martyn Holmes, Chief Commercial Officer, Embraer Commercial Aviation, said, "Embraer is excited to welcome Avolon to the E2 program, another sign that the momentum the E2 is enjoying in the market is set to continue. Adding a lessor of Avolon's stature to the E2 program is a further endorsement for this great family of aircraft, and the value it delivers to operators and owners alike."