Company will feature its eVTOL mock-up and virtual reality experience at Paris Air Mobility exhibition area and participate in multiple panel discussions.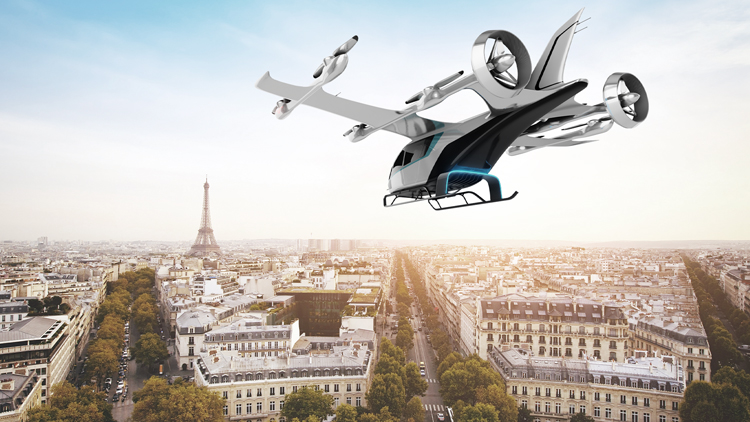 Eve Air Mobility ("Eve") will make its first appearance after becoming a public company at the Paris Air Show at Le Bourget later this month. The company comes to Paris after a successful year that includes the industry's largest order backlog (2,770 orders) for its electric vertical take-off and landing (eVTOL) aircraft, strong interest and a growing number of customers purchasing its Urban Air Traffic Management (Urban ATM) software and a comprehensive portfolio of agnostic services and operations solutions. "The Paris Air Show brings together aviation's global players and showcases the biggest news and the latest advances in the aerospace sector," said Andre Stein, co-CEO of Eve. "Eve comes to Paris with tremendous momentum as we continue the development of our eVTOL, including progressing toward key program milestones."
Cabin Mock-up World Tour Comes to Paris
Eve's eVTOL cabin mock-up will make its first appearance in Paris as part of a world tour that began last Summer at the Farnborough Air Show. The mock-up showcases Eve's human-centered design, a quiet, efficient, and sustainable zero-emission eVTOL, and explores its internal features. The vehicle design uses a conventional wing with eight rotors fixed around it, providing vertical take-off and landing capabilities in a simple lift-plus-cruise design, with an accessible seat configuration for a pilot and four passengers.
Virtual Reality
Visitors to Eve's display (see location information below) will also be able to experience a virtual flight on its eVTOL aircraft through virtual reality technology. The technology, which requires a special headset, enables them to have a unique sense of reality by interacting with and feeling what flying on the company's eVTOL will look like.
Discussions Featuring Eve Leadership Team Members
Members of Eve's leadership team will participate in multiple discussions during the Paris Air Show. Andre Stein will join a panel on new technologies at ISTAT Sustainability Symposium and also give a fireside chat to discuss Eve's Concepts of Operations to make advanced air mobility a reality. David Rottblatt, senior vice president, Sales, Marketing and Government Affairs, will discuss the future of airspace and the technology and infrastructure required to enable eVTOL flights worldwide.