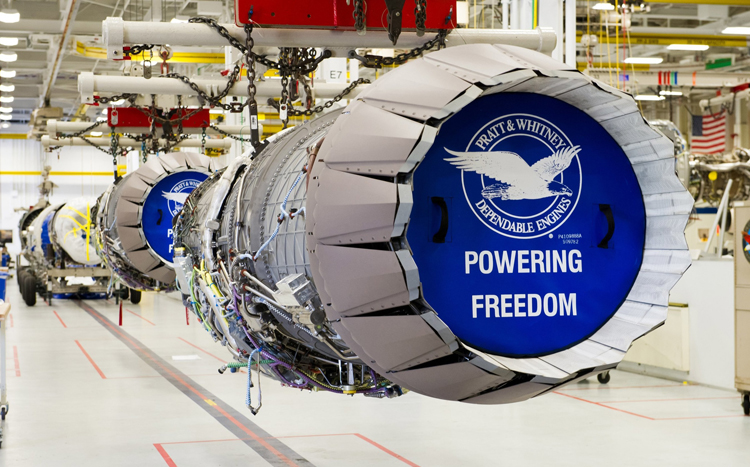 Pratt & Whitney's F135 Engine
Pratt & Whitney's F135 Engine Core Upgrade (ECU) for the F-35 Lightning II received $75 million in additional funding in the fiscal year 2023 omnibus appropriations bill, further affirming congressional support to modernize the engine.
"If the services and our allies want Block 4 enabled F-35s before the end of the decade, the engine needs a core upgrade," said Jen Latka, vice president of F135 programs at Pratt & Whitney. "Thanks to the support we've received from Congress, with leadership from Chairwoman DeLauro, the upgraded engine will be ready for fielding starting in 2028."
Pratt & Whitney's ECU is the only F-35 propulsion modernization option suitable for all F-35 variants. It will yield $40 billion in lifecycle cost savings by avoiding disruptive and costly air vehicle changes and leveraging the current sustainment infrastructure.
"Pratt & Whitney has reduced the cost of the F135 engine by 50% since production began, and the engine has performed at twice its original specifications for years. An upgrade is overdue," said Rosa DeLauro, chair of the House Appropriations Committee. "We're going to give the F-35 the capabilities it needs for billions less than a new engine. That's a win for the warfighter and the taxpayer."
The F135 program is a major driver of economic growth around the country, supporting 53,000 jobs across 36 states in total; including 27,000 jobs in Connecticut, 3,000 jobs in Maine, and 2,300 jobs in Florida.