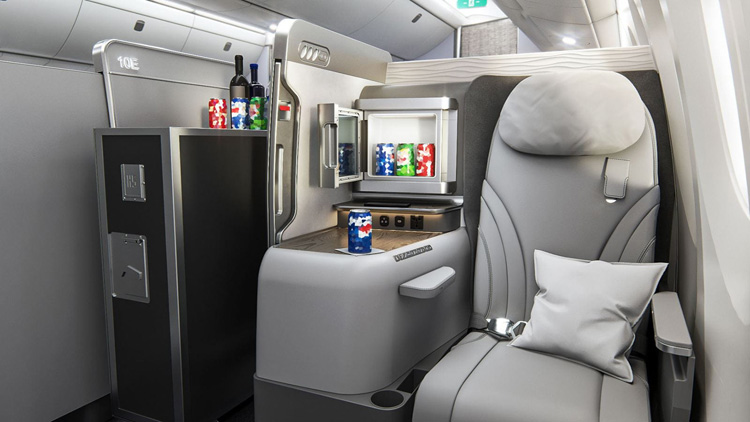 Collins Aerospace's SpaceChiller™ has been named a winner of a Crystal Cabin Award. A jury of 27 aviation industry experts announced the winners across eight categories June 14 in Hamburg, Germany. The Crystal Cabin Award is the only international award for excellence in aircraft interior innovation and has recognized outstanding cabin products and concepts during the annual Aircraft Interiors Expo in Hamburg since 2007.
The efficient, modular and flexible SpaceChiller™ placed first in the Passenger Comfort category. This new technology chills compartments to food-safe temperatures without the use of refrigerants that may impact global warming, reduces power consumption up to 50% over alternate thermoelectric systems and can be leveraged across multiple service areas, including premium suites, passenger social zones, single galley inserts and whole cart bays.
Collins Aerospace had a total of four Crystal Cabin Award finalists. In addition to the SpaceChiller win, the AirLounge™ business class seat, Hypergamut™ Lighting System and the Fly Your Wheels Suite concept were also finalists.