More than 8,000 engines have been delivered since the CF34 entered service in 1983.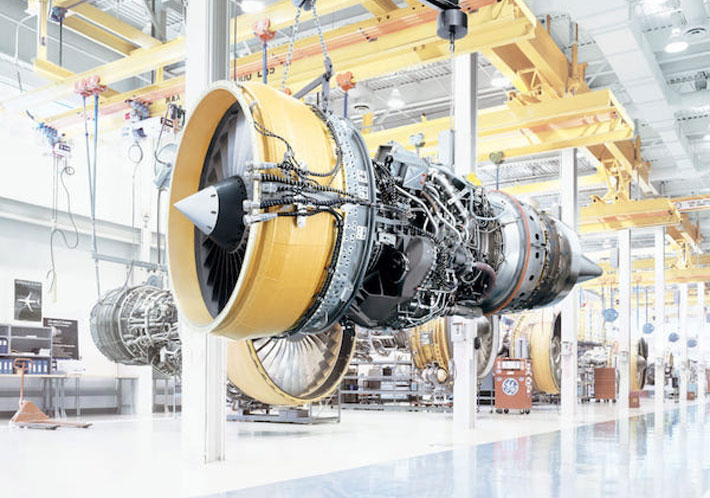 The CF34 engine line has surpassed 200 million flight hours and 157 million flight cycles. In the history of GE and CFM*, only the CF6 and CFM56 engine lines have accumulated more commercial flight hours. Only the CFM56 has accumulated more flight cycles.
The CF34-1A engine entered service on the Bombardier Challenger Corporate Jet in 1983. In 1992, GE CF34-3 engines helped pioneer a new era in aviation when it entered service on Bombardier's CRJ100 aircraft, spawning the beginning of the regional jet segment in commercial aviation. Today, the CF34 engine line, which includes -3, -8, and -10 models, powers more than 3,600 regional commercial aircraft.
"The CF34 engine began as a business aviation engine, then paved the way for powering regional jet aviation," said Cristina Seda-Hoelle, General Manager, Regional and Business Aviation for GE. "Surpassing 200 million hours is a remarkable achievement that goes to our customers who put their trust in us, operating our engines day in and day out."
GE has delivered more than 8,000 CF34 engines and the line has a track record for outstanding reliability and durability, with a dispatch reliability rate ranging between 99.96% and 99.99% (12-month rolling).
CF34 product line understands how important sustainability is for customers with measures to help customers reduce their carbon footprint.
· All CF34 engines (like all GE engines) can operate on approved SAF fuel blends today.
· GE's 360 proprietary foam wash technology is approved for CF34-8 engines, which can help restore fuel efficiency.
All CF34-powered aircraft can take advantage of GE Digital aviation software solutions to help improve aircraft performance (up to 2-3% better fuel burn on a regional route).
* CFM is a 50/50 joint business between Safran Aircraft Engines and GE