AFI KLM E&M American Subsidiary BARFIELD and DEDIENNE AEROSPACE sign a partnership agreement for the distribution and service of BARFIELD Ground Support Test Equipment (GSTE).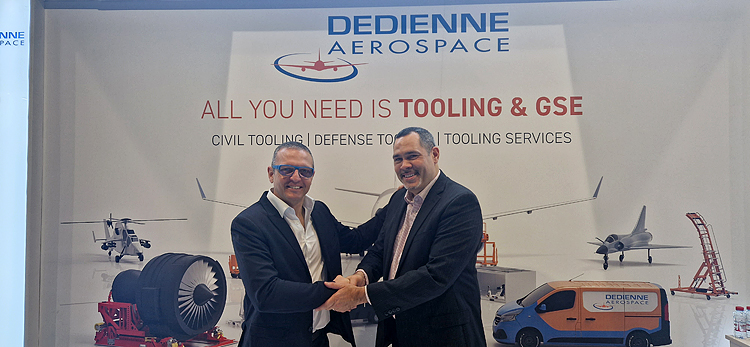 BARFIELD Inc., a subsidiary of Air France Industries KLM Engineering & Maintenance (AFI KLM E&M) in the Americas, enters into a partnership agreement with DEDIENNE AEROSPACE to distribute and service its Ground Support Test Equipment (GSTE). The agreement strengthens the relationship between both companies allowing them to bring additional value to their customers worldwide.
Hervé Page, Chief Executive Officer of BARFIELD commented: "We are extremely pleased to be partnering with DEDIENNE AEROSPACE. It will allow us to continue our strategy of expanding our distribution network and better service our customers globally. The ground support equipment market is filled with innovation and customization, and we have been at the forefront of those transformations. We exist in a global market where getting closer to customers and offering them more options is imperative, and we could not have found a better partner in DEDIENNE AEROSPACE, one of the Market leaders with global presence".
Cédric Barbe, DEDIENNE AEROSPACE President stated: "Both our companies are leaders in the Ground Support Equipment industry and joining forces with this agreement will extend our collaboration and allow us to grow our market share exponentially. We will extend, thanks to this partnership with BARFIELD, Our one stop shop tooling and GSE services offer. Thanks to our worldwide footprints, our customers will now have their Barfield units cared for at the local level".