Partnership will grow the competency-based training and assessment audience, reaching customers worldwide to support the demand for additional pilots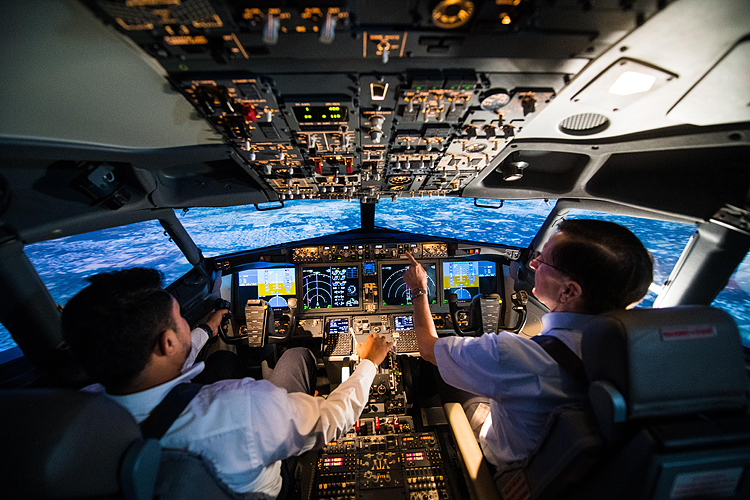 An instructor walks through competency-based training and assessment curriculum with pilots during a training session in a Boeing 737 full-flight simulator.
Boeing and CAE have signed an agreement through which CAE will become a Boeing Authorized Training Provider and the first to offer Boeing's Competency-Based Training and Assessment (CBTA) curriculum. With this arrangement, Boeing and CAE will expand accessibility to high-quality, innovative flight training to commercial aviation customers worldwide.
"This partnership expands our competency-based flight-training capacity to better meet the needs of our customers worldwide," said Stephanie Pope, president and CEO, Boeing Global Services. "By sharing data, leveraging digital capabilities, and providing greater accessibility and affordability, Boeing and CAE are enhancing global aviation safety."
The shift to CBTA methodology in pilot training focuses on developing and evaluating skills, knowledge and behaviors essential for pilots to operate safely and efficiently in a commercial air transport environment. Boeing's implementation of CBTA leverages digitally-advanced tools and fleet operations data to customize training to each individual, and helps pilots efficiently respond to in-flight challenges. The first CAE locations to adopt Boeing's curriculum will be in India, with expansion anticipated into additional global markets. Boeing is implementing the CBTA curriculum through its global training campuses in Seattle, Miami, London-Gatwick, Shanghai, and Singapore, as well as at customer locations worldwide.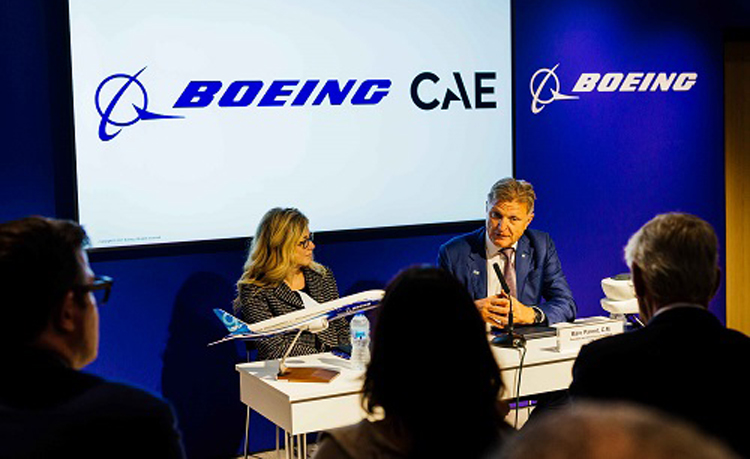 Stephanie Pope, President and CEO of Boeing Global Services, and Marc Parent, President and CEO of CAE, signed an agreement at the Paris Air Show for CAE to become the first authorized training provider of Boeing's Competency-Based Training and Assessment curriculum (CBTA).
"As a Boeing authorized training provider, CAE will leverage its expertise and global network to expand access to high-quality training on Boeing commercial aircraft and give pilots the skills and knowledge they need for peak performance in the flight deck," said Marc Parent, CAE's President and CEO. "Boeing and CAE are working together to enhance aviation safety, and this agreement ensures more pilots worldwide are ready for the moments that matter."
Boeing and CAE have a long-standing relationship spanning commercial and defense programs. CAE is an integral supplier of Boeing commercial aircraft training devices and provides training and operational support solutions on defense platforms.