JetBlue has selected AFI KLM E&M to provide support for over 200 components on its A220 fleet.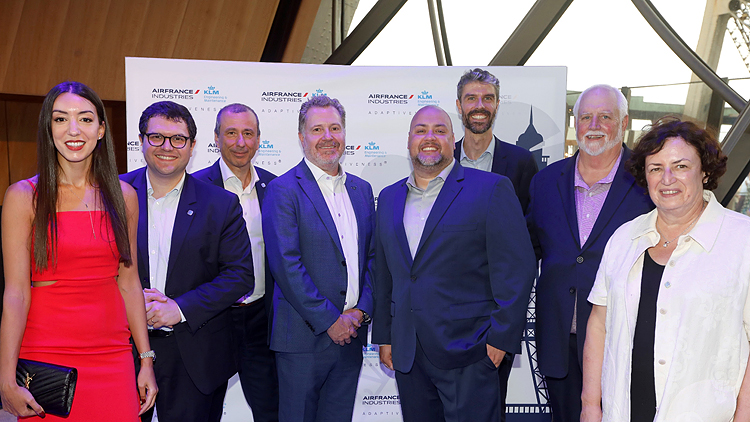 AFI KLM E&M and JetBlue have signed an agreement providing full support for over 200 components on the airline's fleet of A220 aircraft. JetBlue has ordered 100 of the new-generation narrow-body aircraft from Airbus, which will eventually replace their Embraer 190 fleet and help support their current A320 route structure.
AFI KLM E&M, together with JetBlue, developed and finalized this efficient and economical program which includes repairs, provision of on-site stock (OSS) and access to a pool of A220 Inventory. Barfield, AFI KLM E&M's North American affiliate, will manage the delivery of these services and provide JetBlue with exceptional close-range on-hand support.
An enduring history with JetBlue
With this new agreement, JetBlue and AFI KLM E&M (via Barfield) are writing a new chapter together. The teams from Barfield have been supporting the New York based low-cost airline's A320 family of aircraft for ten years. As an airline-MRO, maintenance provider and operator of A220-300s, the AFI KLM E&M team have cultivated dual technical and operational knowledge of the aircraft and its systems, essential in deploying reliable and competitive MRO solutions. AFI KLM E&M brings the ability to integrate solutions to address real-world challenges. This agreement was designed with this in mind and contributed to AFI KLM E&M's selection as JetBlue's business partner.
For Gregg Brown, VP Technical Operations at JetBlue, "The solutions provided by AFI KLM E&M offer a solid balance of proximity, economic efficiency and operational reliability. We are very happy with the support the group currently provides us and are confident this will continue with the A220 fleet."
Pierre Teboul, SVP Commercial at AFI KLM E&M, added: "We're honored that JetBlue has once again demonstrated its confidence in our teams. The longstanding relationship between our two groups is moving to the next level as JetBlue becomes the first airline on the American continent to benefit from AFI KLM E&M's A220 support solutions."