Barfield and Skydrone Robotics sign an agreement allowing Barfield to sell and support Skydrone Robotics Unmanned Autonomous Systems (UAS) in the Americas.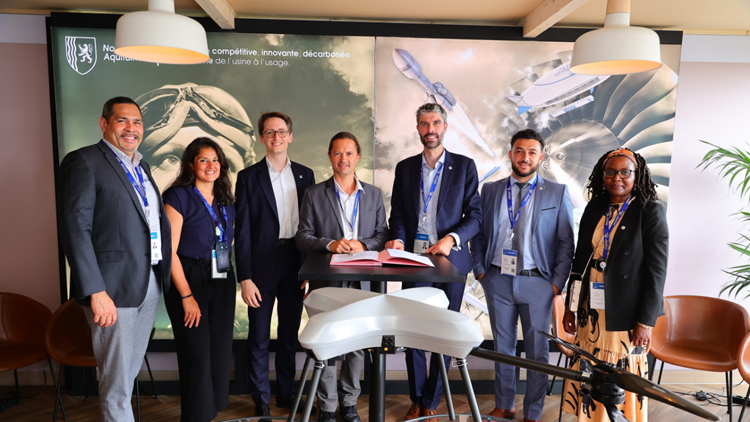 Barfield Inc. continues to expand its active participation in the UAV industry by signing a partnership agreement with Skydrone Robotics to sell and support its UAVs in the Americas. This agreement confirms Barfield's position in high performing Quadricopters in the USA, Canada and LATAM.
Skydrone Robotics is a technology-oriented company, offering high performance UAV, unique solutions and services to the industry and government agencies for 10 years.
"We are delighted to partner with Skydrone Robotics. Their Vehicles, Systems, Solutions and Services are what we all expect the UAV technology to be about: solving problems in an efficient, reliable, and safe way. Their main vehicle the Versatyl is an agnostic payload multi rotors drone, offering its high flight, lift, and control performance to all existing payloads. This aligns with Barfield's commitment to deliver technically sound, cost effective, and reliable solutions to the market," said Herve Page, Barfield Chief Executive Officer.
"Barfield's 75 years presence in the Americas, expertise in aeronautics, and dedication to growing and improving the UAV market is a perfect fit to bring Skydrone Robotics products and solutions to the Americas. This is an important step forward in our overall development strategy," said Antoine Vidaling, Skydrone Robotics Chief Executive Officer & Founder.